National Basketball Association
National Basketball Association
NBA, union have 'productive' labor talks
Published
Jun. 1, 2011 1:00 a.m. ET

Commissioner David Stern felt there was progress. Union executive director Billy Hunter said he is ''hopeful.''
So a month before a potential lockout, there was some reason for optimism about the NBA's labor situation.
Representatives of the league's owners and players met for about four hours Wednesday and will get together twice next week in Dallas as they try to negotiate a new collective bargaining agreement to replace the one that expires June 30.
''I'm hopeful, and we know that the pressure's building, and if anything's going to happen, it's got to happen between now and (June) 30,'' Hunter said. ''And so we're really going to make every effort to see if we can reach a deal.''
Hunter previously said he was ''99 percent'' sure of a work stoppage, but said there was a productive exchange of ideas in Wednesday's session.
''I think we now know each other, and the question is what kind of compromise the sides are prepared to make,'' Stern said. ''It may not be enough on either side, but we're going to give it a shot.''
Hunter wouldn't say if the owners showed any willingness to move off their desire for a hard salary cap, which the players have called a nonstarter. That's only one of numerous changes owners want to the league's salary structure, and the union has resisted most of them, saying the current system has largely worked.
''I guess on paper we're quite far apart. The question is whether we may be closer than we say we are, or we can get closer than we say we are,'' Stern said.
The Miami Heat's hopes of a long championship reign could depend on it.
If owners were to get everything they want – either through avoiding or after enduring a lockout – it could come at the expense of teams like the Heat, who have significant money committed to a few top players.
A hard cap would limit their ability to fill out a roster around LeBron James, Dwyane Wade and Chris Bosh – or in an extreme case, even force them to trade one of their Big Three.
''That's nothing I want to focus on mentally at this time of the year,'' Wade said. ''I'll have more comments on that when the season is over.''
The current salary cap system allows for certain exceptions that permit teams to exceed it, such as to re-sign their own free agents. They wouldn't have that luxury under a hard cap system, potentially forcing teams to make some difficult decisions to stay below the threshold.
The league's initial proposal called for an immediate hard cap, though its subsequent proposal backed off implementing that next season and instead phasing it in over three seasons. Though not known where the number would fall, it would be likely be well below this season's $58 million.
James, Wade and Bosh are all scheduled to earn more than $20 million in 2014-15, when the Heat would have only six players under contract at about $71 million, though the league's proposals also call for salaries to be rolled back to conform to the requirements of a new CBA.
Stern couldn't guarantee the Heat would be able to stay together during his annual finals news conference Tuesday, saying ''that's part of the negotiation,'' though later he said he hoped that would be the case.
The Heat have been good for NBA business, with their Game 1 victory over Dallas earning the highest TV ratings for a series opener since 2004. Both sides realize how damaging a work stoppage immediately after their first season would be, so players executive Keyon Dooling of the Milwaukee Bucks said the fact there was good dialogue Wednesday means ''you've got a chance.''
''But at the same time,'' he said, ''we're far away and we realize that and we've got to try to find some middle ground so we can find balance.''
---
---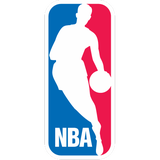 Get more from National Basketball Association
Follow your favorites to get information about games, news and more
---