National Basketball Association
National Basketball Association
Nash thinks Miami has great tools, needs a team
Published
Jul. 11, 2010 2:15 a.m. ET

To Steve Nash, there is no doubt the Miami Heat have the talent to win an NBA title next year.
The question the All-Star guard has is: Do they have the team?
Speaking at halftime of a New York Red Bulls MLS game Saturday, the Phoenix point guard said he understands why some experts have already made the Heat the preseason favorite for a title.
But he noted that titles are won by good teams. That's the one component that is unknown as the Heat head into next season with a lineup that includes LeBron James, Dwyane Wade and Chris Bosh.
The Heat scored the biggest coup of the free agency period this week, getting Wade to re-sign with Miami while convincing James and Bosh to come to South Beach.
''They have stacked the decks,'' said Nash, who is a part-owner of the Vancouver Whitecaps, who will join MLS next season. ''It should be very interesting for the fans to see it unfold.''
Nash, however, wasn't ready to concede next season's title.
''I think it will be more difficult than just, 'Thank you very much, we got our title in July,''' Nash said. ''I think there are compelling arguments for both. You're going to look at them and they are obviously going to be incredibly explosive talent.
''At the same time, this sport is won by intelligent teams that play together,'' the two-time MVP said. ''So they have to build a team. They obviously have the capability to do that, obviously three amazing pieces to start with. They could do it. They could win a title right away. It's not the easiest thing in the world, so while they are capable they have a lot of work to do.''
Nash said it was tough to see Amare Stoudemire leave the Suns and sign with the New York Knicks.
''New York is going to love Amare,'' Nash said. ''He is as exciting as they come. I have had the pleasure of playing with him for six seasons. You know, in some ways, it feels like losing a family member. He is somebody that obviously we had a great relationship and great connectivity on the court. Our kids play together. It's sad to see him go but New York is going to love him.''
Nash said Stoudemire won't need any time getting used to playing for coach Mike D'Antoni again.
''They'll be flying out of the gates,'' Nash said.
Nash added that Stoudemire won't be beat up by the spotlight of playing in New York.
''He'll take it all on and enjoy,'' Nash said.
---
---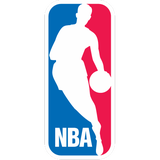 Get more from National Basketball Association
Follow your favorites to get information about games, news and more
---