National Basketball Association
National Basketball Association
Mayor trying to keep Kings
Published
Jan. 22, 2013 12:00 a.m. ET

Sacramento Mayor Kevin Johnson had a stern warning for Seattle SuperSonics fans who are excited about the prospect of the NBA returning to the Puget Sound next season.
''Don't celebrate too early,'' he said.
In front of a cheering City Hall crowd filled with fans and public officials Tuesday, Johnson introduced the first part of his four-step plan to keep the Sacramento Kings in California's capital city.
The three-time NBA All-Star guard turned mayor said he has secured 20 investors who have pledged at least $1 million each to be part of a local group to buy the franchise. Johnson said the major partners he hopes will anchor the last-ditch deal to keep the Kings from moving to Seattle will be revealed as soon as this week.
A person familiar with the negotiations told The Associated Press that billionaire Ron Burkle and 24 Hour Fitness founder Mark Mastrov are in ''serious talks'' to collaborate on Sacramento's bid, which would include a plan for a new downtown arena. The person spoke on condition of anonymity because no agreement has been reached.
Burkle, a Southern California businessman and co-owner of the NHL's Pittsburgh Penguins, expressed interests in buying the Kings two years ago. Mastrov was among the final bidders for the Golden State Warriors before Joe Lacob and Peter Guber bought the team for an NBA-record $450 million in 2010.
Offering more hope than substance so far, Johnson remained confident he can save Sacramento's only professional team from relocation again.
''We've been here before,'' Johnson said. ''Our backs have been against the wall. They told us it wasn't going to happen. But each and every step along the way, as long as there is time on the clock, our community always finds a way to stand up for itself.''
Unlike the last two years, Sacramento is up against a group that already has signed agreements to acquire the Kings and build a new arena for the franchise.
The mayor's announcement came a day after the Maloof family announced a deal to sell the Kings to a Seattle group that includes investor Chris Hansen and Microsoft Chief Executive Steve Ballmer. The signed purchase agreement is still pending a vote by the NBA Board of Governors.
The group will buy 65 percent of the franchise, which has a total valuation of $525 million, and move the team to Seattle and restore the SuperSonics name, another person familiar with the decision said earlier this week. That means the group will pay a little more than $340 million.
The person spoke on condition of anonymity because the deal is waiting to be approved. Hansen's group also is hoping to buy out other minority investors.
The main stipulation Johnson is counting on is that the Maloofs are still allowed to receive other offers until the league approves the sale, which the mayor expects to take until at least April, when owners meet in New York. The deadline for teams to file for relocation for next season is March 1, though that has been extended the last two years for the Kings.
Johnson said he has spoken with more than one heavy-hitting investor to back the plan and produce a ''fair and competitive offer.'' He also said prominent Sacramento-area lawyers have offered to work pro bono for the city's cause.
''I just say to the fans in Seattle: be cautiously optimistic. Be smart. But this isn't about our city against their city, or one mayor against another mayor,'' Johnson said. ''We have something that's ours and we want to keep it, and we're going to do everything we can to make Sacramento the final resting place of the Sacramento Kings.''
The final three phases of the mayor's ''Playing to Win'' plan are finding the major financers to compete with the Seattle group's offer, demonstrating the city's commitment to a new downtown arena and showing the strength of the Sacramento market. None of those crucial pieces have been announced.
Some of the 20 proposed minority investors, two of whom Johnson said chose to remain anonymous, stood next to the mayor and spoke about why they agreed to non-binding pledges.
The group includes developer David Taylor, who backed a plan to build a $391 million arena in downtown Sacramento before the deal collapsed last year; Phil Oates, a developer and the son of Sacramento-area real estate pioneer Marvin ''Buzz'' Oates; and Kevin Nagle, a business executive and co-owner of the Town Center who helped increase Sacramento sponsorship and season-ticket sales when the Kings explored a move to Anaheim two years ago.
''I'm doing this for one reason: it's time to fight,'' Oates said. ''Somebody wants something that I own. It's mine, and I'm not giving it up easily. I owe it to my kids. I owe to my grandchild that's going to be born in May and named after me. I owe it to my neighbors. I owe it to my friends. I owe it to (Sacramento) to fight and go down swinging.''
Johnson already has saved the Kings from relocation once.
In 2011, the mayor made a pitch to the NBA Board of Governors and bought the city time to broker a deal that appeared to solve the team's arena woes. But brothers Joe, Gavin and George Maloof backed out of the tentative deal for a new downtown venue with Sacramento last April, saying it didn't make financial sense for the franchise.
Many of those who participated in that plan, from public officials to private investors, showed up at City Hall to offer their vote - or checkbooks - one more time.
''The reason I'm committed to become a local member of the Kings' ownership is I really feel that we as a community need to get a return on all the hours and emotions that we spent trying to keep the team here,'' Taylor said. ''I think we're owed a return on our investment.''
Johnson maintains that Sacramento's biggest reason to be optimistic is that NBA Commissioner David Stern has granted him permission to address league owners and present a new ownership group and plan to keep the Kings.
The mayor commended Seattle's efforts to be an NBA city again, which includes Hansen reaching an agreement with local governments in Seattle last October on plans to build a $490 million NBA/NHL arena near the city's other stadiums, CenturyLink Field and Safeco Field. No construction will begin on that project - which also faces a pair of lawsuits - until all environmental reviews are completed and a team has been secured.
Seattle hoops fans have been reeling since owner Clay Bennett, ironically the chair of the NBA relocation committee now, moved the Sonics to Oklahoma City in 2008.
''When I played in the NBA for 12 years, Seattle had some of the best fans in the NBA,'' Johnson said. ''No different than Sacramento. Incredible fans. And when they lost their team a couple years ago, it was devastating to me, because those fans fought like crazy and rallied and they cheered on the home team. And I strongly believe they deserve an NBA team at some point. Just not ours.''
---
---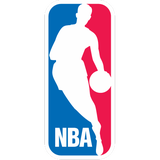 Get more from National Basketball Association
Follow your favorites to get information about games, news and more
---