National Basketball Association
National Basketball Association
Mavs stun Celtics with Dirk's late hoop
Published
Jan. 11, 2012 12:00 a.m. ET

Delonte West dribbled down the clock, then did what a Dallas point guard does: He got the ball to Dirk Nowitzki for the winner.
Nowitzki drove past Kevin Garnett for the go-ahead layup with 5.1 seconds left, scoring 16 points Wednesday night to lead the Mavericks to a 90-85 victory over the Boston Celtics.
''It's a fun situation to be in,'' said Nowitzki, who also drew a foul on the play and made the free throw to give Dallas a three-point lead. ''Everybody's looking at you and your team really depends on you, so I like to be in the position where I can make something happen.''
Dallas led most of the game, but Paul Pierce hit a three-pointer — just his second basket of the night — to tie it at 85-85 with 25 seconds to play. West, a former Celtic starting because Jason Kidd's been out with a back injury, dribbled the clock down to about 10 seconds before giving it to the reigning NBA Finals MVP.
Nowitzki cut to the basket around Garnett and picked up a foul from Brandon Bass while floating the ball into the basket.
''He was up tight on me, and I had to go to the basket,'' Nowitzki said. ''I saw the clock go down, and I really didn't see it go in.''
The Celtics had a chance to tie, but Rajon Rondo's pass to Ray Allen behind the three-point line was too low to handle and went out of bounds.
Rondo scored 24 points for Boston and Garnett had 16 points with 10 rebounds. Pierce finished with just five points and Allen had only nine for the Celtics, who've now lost two straight after winning four in a row.
''This is his (Rondo's) team right now, until everybody else gets it going,'' Celtics coach Doc Rivers said. ''We need him to be aggressive. We need him to be a scorer and attack. That's a change, but that's what it is right now until everybody else gets it going, because they are not.''
Brendan Haywood had eight points and 11 rebounds and reserve Jason Terry scored 18 points as Dallas won its third straight game — all without Kidd. Nowitzki also had seven rebounds and four assists as the Mavericks, who swept Boston last season en route to their first NBA title, beat the Celtics for the third time in a row.
Dallas dominated the first quarter and gave it back in the second, but coach Rick Carlisle's ejection early in the third quarter seemed to turn things around.
Carlisle was called for consecutive technicals just 1:26 into the second half when he ran down the sideline, over midcourt, to protest to the referee. Allen hit the two technical foul shots to give Boston a 47-42 lead, but Dallas scored 24 of the next 30 points to take a 66-53 lead on Terry's three-pointer with two minutes left in the third.
''It's my opinion, but Kevin Garnett shouldn't be allowed to bear hug Dirk coming off the screen,'' Carlisle said after the game. ''I wanted to make my point. If it costs me a few thousand dollars, so be it.''
Boston scored the next six points, then opened the third quarter with Keyon Dooling's three-pointer and a jumper by Bass to make it a four-point game. Dallas led 74-66 before the Celtics rallied to tie it at 77-77 on Rondo's layup with six minutes left. The teams then went on a scoring drought and it wasn't until Ian Mahinmi scored on a putback of Vince Carter's miss with just over four minutes left that the Mavericks retook the lead.
Dallas led 84-79 before Pierce, who had two points thus far, made one of two free throws and then made a nice pass to Garnett to set up a dunk that cut the deficit to two points. After West made one of two free throws, Pierce hit a three from the right of the key to tie it 85-85.
The Celtics missed their first seven shots of the game and nine of their first 10 while falling behind 10-2 less than five minutes in. West had Dallas' first three baskets.
NOTES: Pierce played in his 970th career game; his next will tie him with Kevin McHale for third on the Celtics' list. Only John Havlicek (1,270) and Robert Parish (1,106) are ahead of them. .... Celtics F Mickael Pietrus made his season debut, having missed the first two weeks to rehab his right knee after arthroscopic surgery. ... Boston Bruins forwards Tyler Seguin and Brad Marchand watched the game courtside. ... Nowitzki needs three points to reach 23,000.
---
---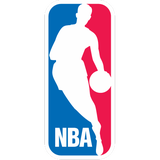 Get more from National Basketball Association
Follow your favorites to get information about games, news and more
---