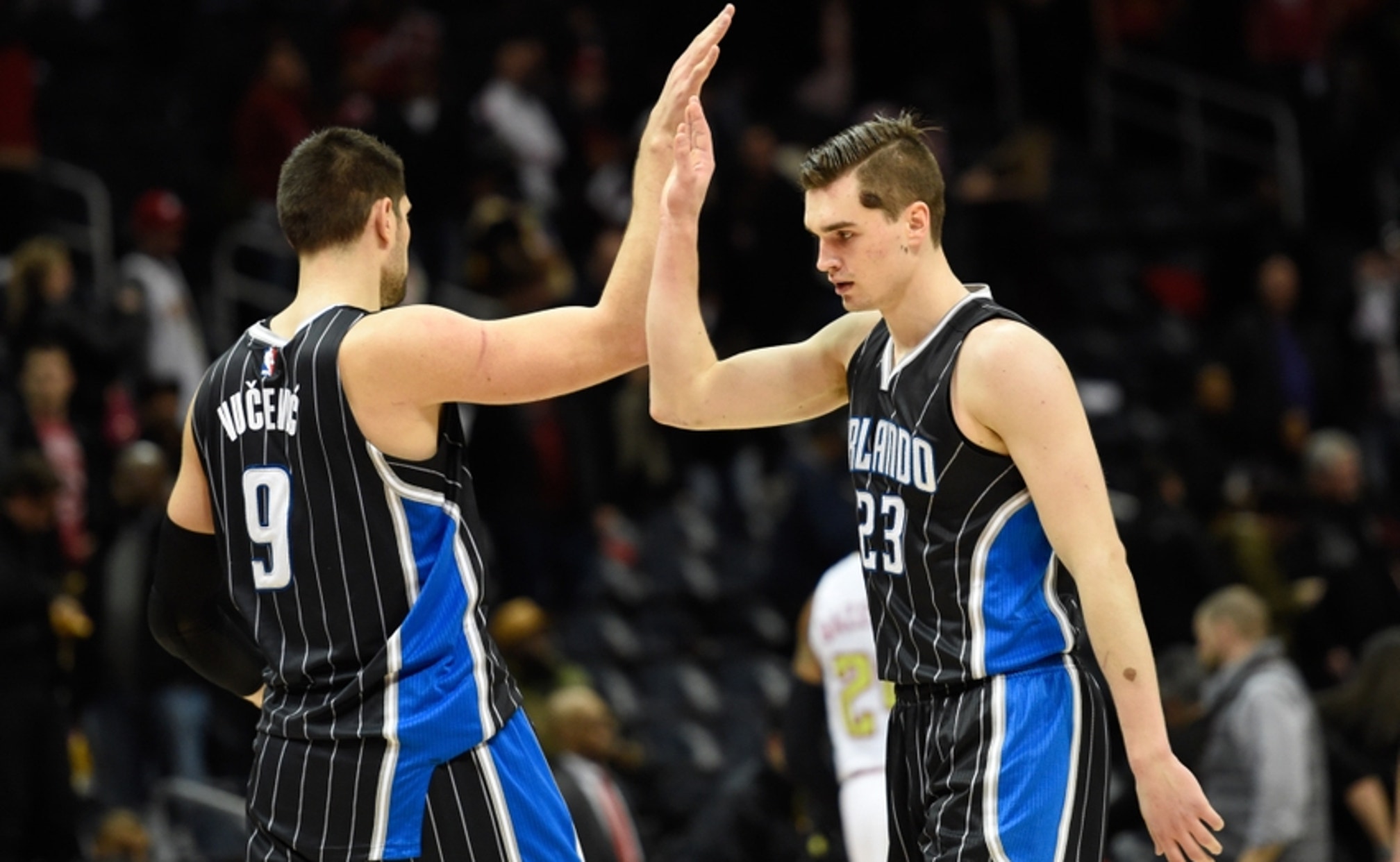 Magic Wands: Orlando Magic vs. Atlanta Hawks
BY foxsports • June 30, 2017
AtlantaHawks
Time/TV: 6 p.m./FOX Sports Florida
Line: Magic by 4
Tickets: $10-$285 on SeatGeek
Season Series: Tonight in Orlando (Preseason); Dec. 13 in Atlanta; Jan. 4 in Orlando; Feb. 4 in Atlanta; Feb. 25 in Orlando
| 2016 Preseason | Pace | Off. Rtg. | Def. Rtg. | eFG% | O.Reb.% | TO% | FTR |
| --- | --- | --- | --- | --- | --- | --- | --- |
| Atlanta | 100.4 | 96.7 | 93.8 | 48.5 | 22.9 | 16.9 | 26.0 |
| Orlando | 100.8 | 99.0 | 104.9 | 52.1 | 22.4 | 21.7 | 35.4 |
2) Orlando Magic Daily's Spencer Henderson examines how Serge Ibaka can become a better playmaker.
3) The second unit is giving the Orlando Magic a big lift right now, Cory Hutson of Orlando Pinstriped Post writes.
4) The Orlando Magic are trusting in Aaron Gordon's development to evolve into a Playoff team, Keith Smith of Today's Fastbreak writes.
5) Damjan Rudez is making a good impression on the Orlando Magic this preseason as he tries to crack the roster, John Denton of OrlandoMagic.com writes.
6) The Orlando Magic took a fun approach to their open practice, but a very serious goal and theme remained the overarching message.
7) Want to know what the Orlando Magic should look like? Watch the fourth quarter from Friday's game.
8) Thomas Jenkins of Peachtree Hoops writes the first 10 games will be critical for the Atlanta Hawks.
9) The Orlando Magic are still something of a mystery to everyone. At least many think they will be interesting.
10) I previewed the Orlando Magic for Locked On NBA podcast. Be sure to check it out.
11) Nile Goodwyn of Soaring Down South looks back at Al Horford's tenure with the Atlanta Hawks.
12) Piston Powered is asking Detroit Pistons fans whether the team should retire Grant Hill's jersey.
More from Orlando Magic Daily
This article originally appeared on
---
---