National Basketball Association
National Basketball Association
Magic-Mavericks Preview
Updated
Mar. 4, 2020 3:35 p.m. ET

Though it hasn't always gone smoothly, the Dallas Mavericks have been handling their business during a soft stretch of home games.
Maintaining focus shouldn't be an issue Tuesday night against an Orlando Magic team that dealt the Mavericks a stinging defeat earlier this month.
A 1-5 stretch concluding with a 110-104 overtime loss in Orlando on Feb. 19, increased the urgency for Dallas (32-28), and it's so far responded during a critical season-high six-game homestand. The Mavericks have won three of four to begin the residency and remain tied with surging Portland for sixth in the Western Conference.
Dallas appeared to play with a purpose in Sunday's 128-101 rout of Minnesota, a game it led 39-24 after one quarter. The Mavericks fell behind by 23 in the first half against Denver two nights earlier before rallying for a 122-116 overtime win.
Slow starts were a recurring theme throughout February, with Dallas trailing after one quarter in eight of its previous 10 outings.
"(Sunday) the starters were a lot better," forward Dirk Nowitzki said. "But once is not going to cure it all. We've got to keep it going and give our bench a little lead."
The Mavericks overcame an early 21-point deficit to force overtime in its previous meeting with the Magic, using a franchise-record 19 3-pointers to come back. They've been the NBA's most prolific team from the perimeter since Feb. 6, averaging league highs of 13.0 made 3s and 33.6 attempted over their last seven.
Chandler Parsons is 22 of 44 from beyond the arc while averaging 21.6 points over that span. He finished 6 of 7 from 3 and 9 of 11 overall in a 24-point effort against Orlando last month.
Veteran forward David Lee has provided a needed presence in the post since signing last week, compiling 31 points and 27 rebounds in three games.
"We're in a really good offensive groove," said Parsons. "When we move the ball and space the floor, like we did (Sunday), we're tough to guard."
Orlando (26-32) has had trouble guarding teams lately, having allowed 113.0 points and a 50.9 field goal percentage in six games since the All-Star break. Scoring has been far less an issue, with the Magic averaging 115.8 points on 48.0 percent shooting in splitting their last four.
They're coming off a stellar offensive performance Sunday, shooting a season-high 57.0 percent and finishing 10 of 16 from 3-point range in a 130-116 victory over lowly Philadelphia. The Magic had 77 first-half points - their most since Nov. 3, 2010 - en route to their highest output in a non-overtime game this season.
Nikola Vucevic and Victor Oladipo each had 28 and Aaron Gordon added a career-high 22. Vucevic is averaging 23.3 over his last eight and compiled 21 with 13 rebounds in last month's win over Dallas, helping Orlando record a 63-45 advantage on the glass.
Orlando scored at will Sunday despite Evan Fournier sitting out with a sore right wrist, though it wasn't pleased with its defensive effort after allowing Philadelphia to cut a 29-point deficit down to eight with 3:46 remaining.
"Moving forward, we know that we're not going to get many wins playing defense like that," guard Elfrid Payton said. "It's good that our offense played like that, but we've got to clean up those (defensive) things."
Orlando, which snapped a seven-game series skid last month, has lost three straight in Dallas.
---
---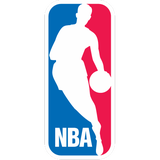 Get more from National Basketball Association
Follow your favorites to get information about games, news and more
---