National Basketball Association
National Basketball Association
Magic 97, Pacers 86
Published
Jan. 17, 2013 4:01 a.m. ET

It was a welcome homecoming for the Orlando Magic.
After plodding through a 1-3 road trip that included a season-worst 10th consecutive loss, the Magic showed few signs of mental fatigue as they snapped a six-game home losing streak with a 97-86 win over the Indiana Pacers on Wednesday night.
Nikola Vucevic had 16 points and 15 rebounds to pace Orlando, which has now won two of its last three, having also slipped past the Los Angeles Clippers last week. Vucevic also posted his eighth straight double-double.
''We've beaten some good teams this year,'' Magic guard J.J. Redick said. ''And we've been in games against good teams. ... It's just our offense was pretty crisp, we shot it well (and) took care of the ball.''
The Magic led by as many as 22 points, and blew the game open with a big second-quarter run that included a barrage of 3-pointers. The Magic connected on 12 of their 21 attempts from beyond the arc for the game.
What made the Magic's victory Wednesday even more impressive, though, was that it came against a Pacers team that had been allowing opponents a league-low 88.9 points per game.
Paul George had 20 points and 10 rebounds to lead Indiana, and George Hill added 15 points. Big man Roy Hibbert battled foul trouble throughout and finished with just 11 points and seven rebounds in 22 minutes.
The Pacers have lost two of their last three.
Indiana earned its first road victory of 2013 on Tuesday with a blowout win at Charlotte, but was sluggish for most of the night against the Magic. The Pacers fell to 8-5 this season in the second game of back-to-backs.
Pacers coach Frank Vogel said his team's lackluster effort, which included 15 turnovers and just 18 assists, couldn't be explained away by the quick turnaround.
''Probably, but it doesn't factor into any excuse,'' Vogel said. ''You've still got to come out and try to get a `W'. They certainly had the edge tonight, and showed up.''
Indiana briefly threatened to begin the fourth quarter, cutting Orlando's lead to 13 points.
The surge dissipated, though, thanks to a 10-4 run by the Magic to begin the period to push it back to 87-68.
''I just thought they came out and got what they wanted,'' Indiana forward David West said. They moved the ball and had us on our heels for most of the night. Obviously we didn't defend the 3-point shot well enough.''
Orlando also got a boost from forward Glen Davis, who started his first game since returning from a sprained left shoulder. He had sat out 11 straight games before coming off the bench in the Magic's blowout loss at Washington on Monday. The Magic were 1-10 without him.
He got involved early Wednesday in his first home game since Dec. 19, scoring seven of Orlando's first 13 points before taking his first rest late in the first quarter. He finished with 11 points and four rebounds in 24 minutes.
Davis' start helped the Magic shoot 46 percent (21 for 45) from the field in the first half on their way to building a 51-35 halftime advantage.
Indiana sprinted out to a 15-8 lead before a 32-8 run by the Magic gave them their largest lead of the half at 40-23.
Orlando spread the offensive wealth, getting a variety of shots inside and out. The Magic hit six 3-pointers and Davis and Vucevic combined for 19 first-half points.
Magic coach Jacque Vaughn acknowledged it would take some time to integrate Davis back into the rotation like he was before his injury. He also said he isn't worried about cutting into the groove Vucevic has found on the inside in Davis' absence.
Vaughn said having them both healthy now will give him extra options against bigger teams. He said Vucevic having to play without Davis recently has given Vucevic a lot more confidence.
''That's just the trust that I have in him and the fact that he could guard Hibbert and when Hibbert leaves the floor, I could stick him on David West,'' Vaughn said. ''That's unbelievable conditioning by himself, drive that he has. ... He's continuing to improve and I'm extremely proud of him.''
With four of their next five games at home, Davis said he hopes his team takes advantage of their surroundings.
''We've got to protect home court definitely,'' he said. ''And to be home gives you a level of comfort. At the same time, we're not really trying to be comfortable. We're trying to win games. We're behind. We lost a lot of games. We've gotta go and kind of catch back up.''
NOTES: Vucevic now leads Orlando with 20 double-doubles this season. ... Magic PG Jameer Nelson was presented with a game ball by team CEO Alex Martins and general manager Rob Hennigan to commemorate the new, all-time team assists mark he set last week at Portland. ... C Gustavo Ayon missed his sixth straight game with a right thigh bruise. ... Pacers coach Frank Vogel said it will still be a few weeks before F Danny Granger returns from a sore left knee that has kept him sidelined all season.
---
Follow Kyle Hightower on Twitter at http://www.twitter.com/khightower
---
---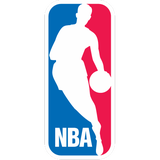 Get more from National Basketball Association
Follow your favorites to get information about games, news and more
---