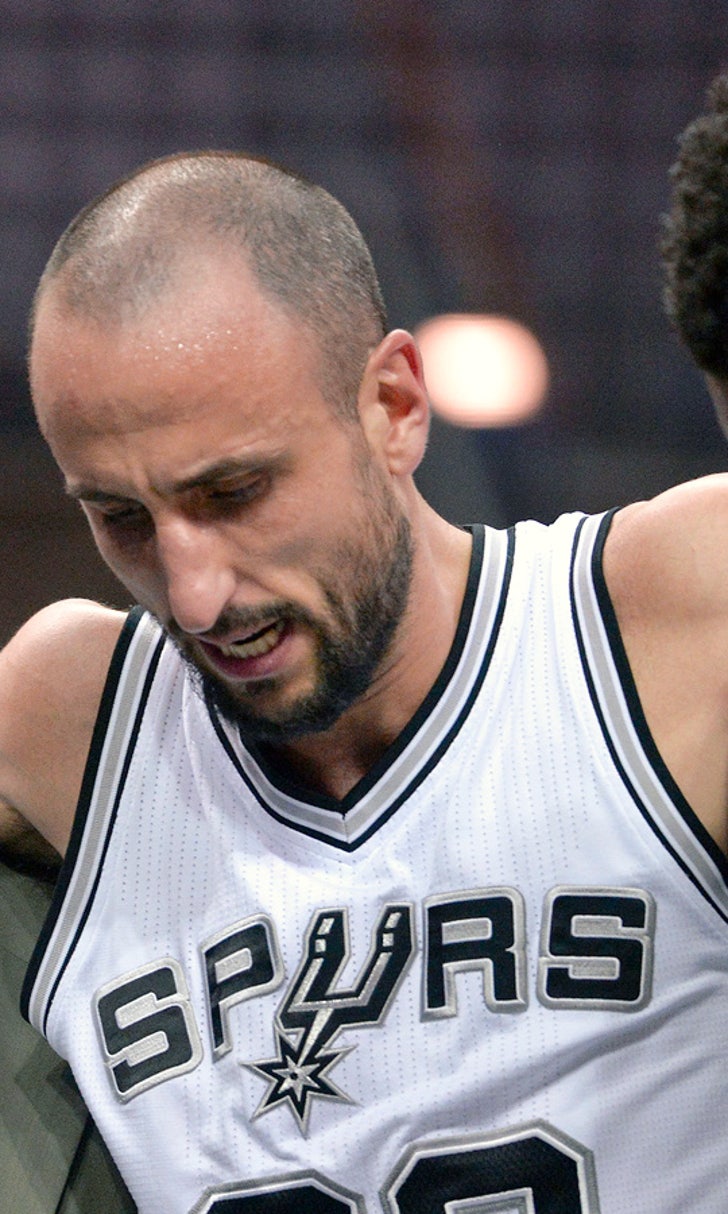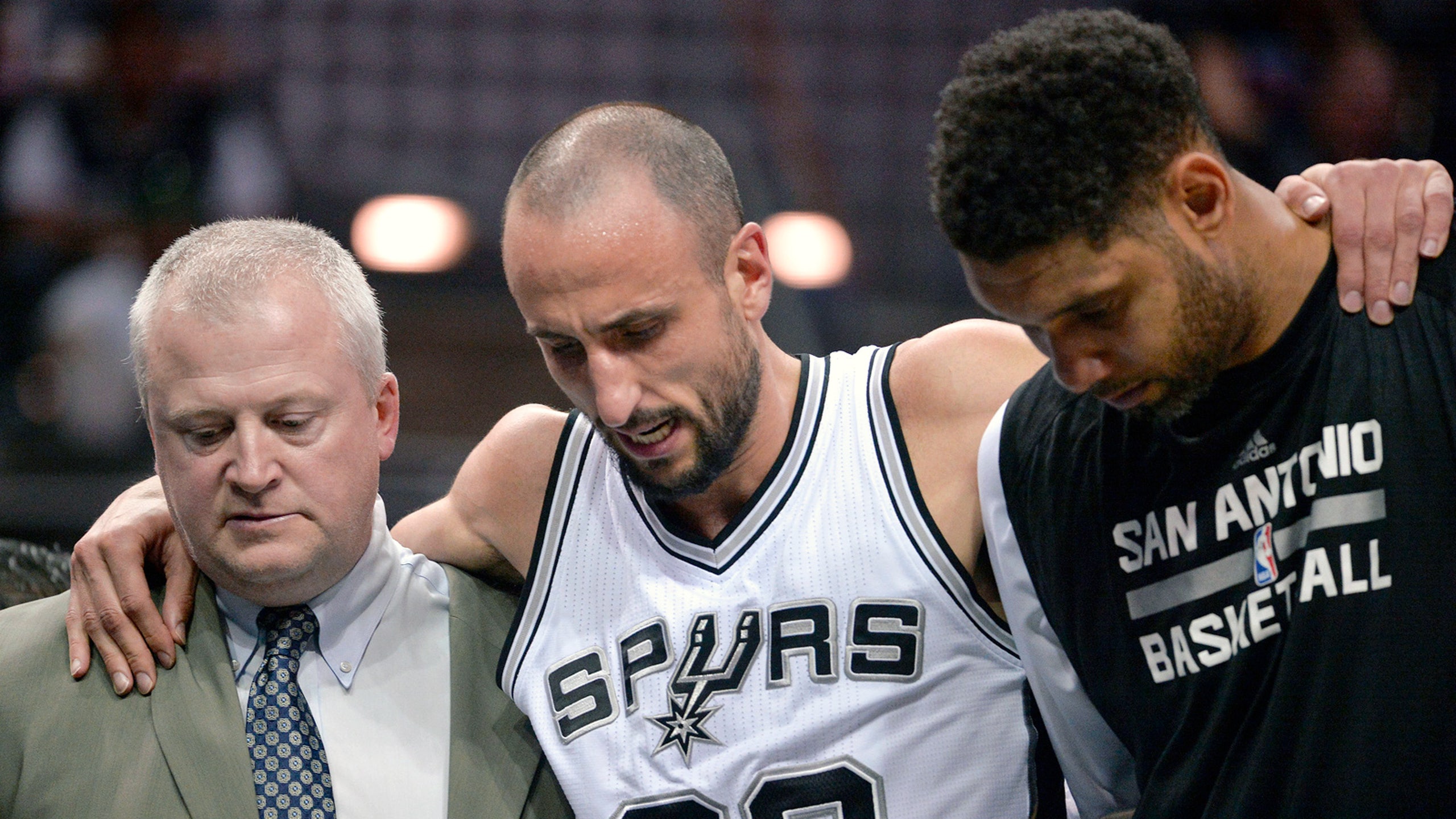 Loose-ball foul: Spurs' Ginobili out 4-6 weeks with most painful-sounding injury
BY Jovan Buha • February 4, 2016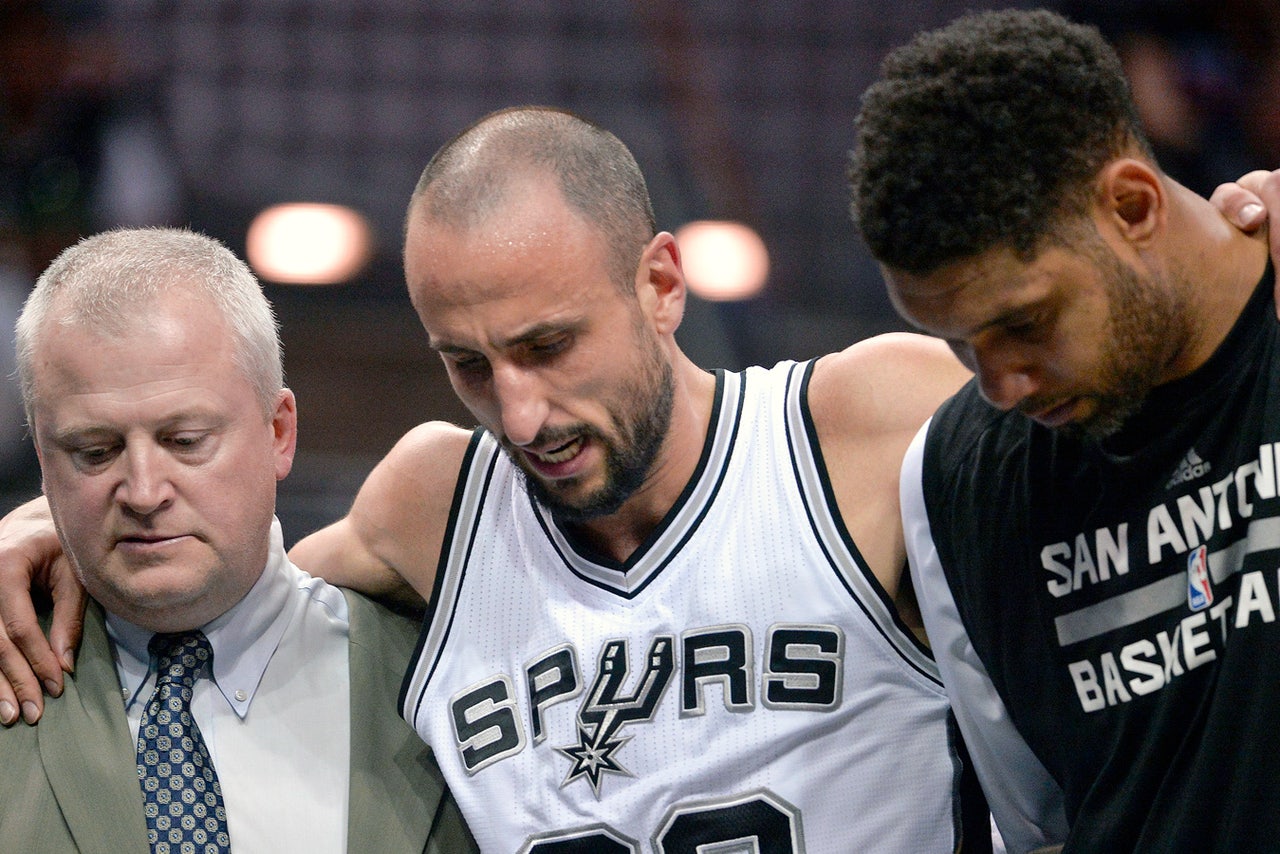 San Antonio Spurs reserve guard Manu Ginobili will be sidelined for at least one month after suffering a testicular injury in Wednesday's night win over the New Orleans Pelicans, the team announced Thursday.
Ouch.
Ginobili, who is technically out indefinitely, underwent surgery on Thursday.
Ginobili reportedly suffered the injury after an apparent inadvertent knee to the groin from Pelicans forward Ryan Anderson, who was whistled for an offensive foul on the play, late in the fourth quarter, according to the San Antonio Express-News.
Watch the gruesome play below if your stomach can handle it:
Oof. Does it get more painful than that?
The Spurs' super-sub fell to the ground in obvious discomfort and tried walking it off, but almost collapsed again. He was then helped to the locker room by athletic trainer Will Sevening and teammate Tim Duncan.
Some of his teammates were concerned, including Tony Parker and Danny Green, via ESPN.com:
"I don't want to joke with that," point guard Tony Parker said when asked about Ginobili's condition Wednesday. "It doesn't look good."

Added guard Danny Green: "Hopefully Manu's OK."
Others, like LaMarcus Aldridge and David West, laughed it off as they didn't think it was serious. Spurs coach Gregg Popovich claimed, "I don't know what the hell happened."
Regardless of the exact injury, it's clearly no joking matter.
The 41-8 Spurs, who are also without Duncan for the foreseeable future, are currently four games back of the Golden State Warriors for the first place in the Western Conference, and will certainly miss Ginobili over the next 15-20 games (or perhaps longer).
After regressing because of age over the past couple seasons, Ginobili has bounced back and been one of the game's most effective bench players this season, averaging 10.0 points, 3.0 rebounds and 3.3 assists per game.
The four-time champion and Olympic gold medalist is not the first NBA player to suffer such a painful injury, though, according to Jeff Stotts of Rotowire:
Kyle Anderson and Jonathan Simmons are expected to see more minutes in Ginobili's absence.
Jovan Buha covers the NBA for FOX Sports. Follow him on Twitter: @jovanbuha.
---
---