National Basketball Association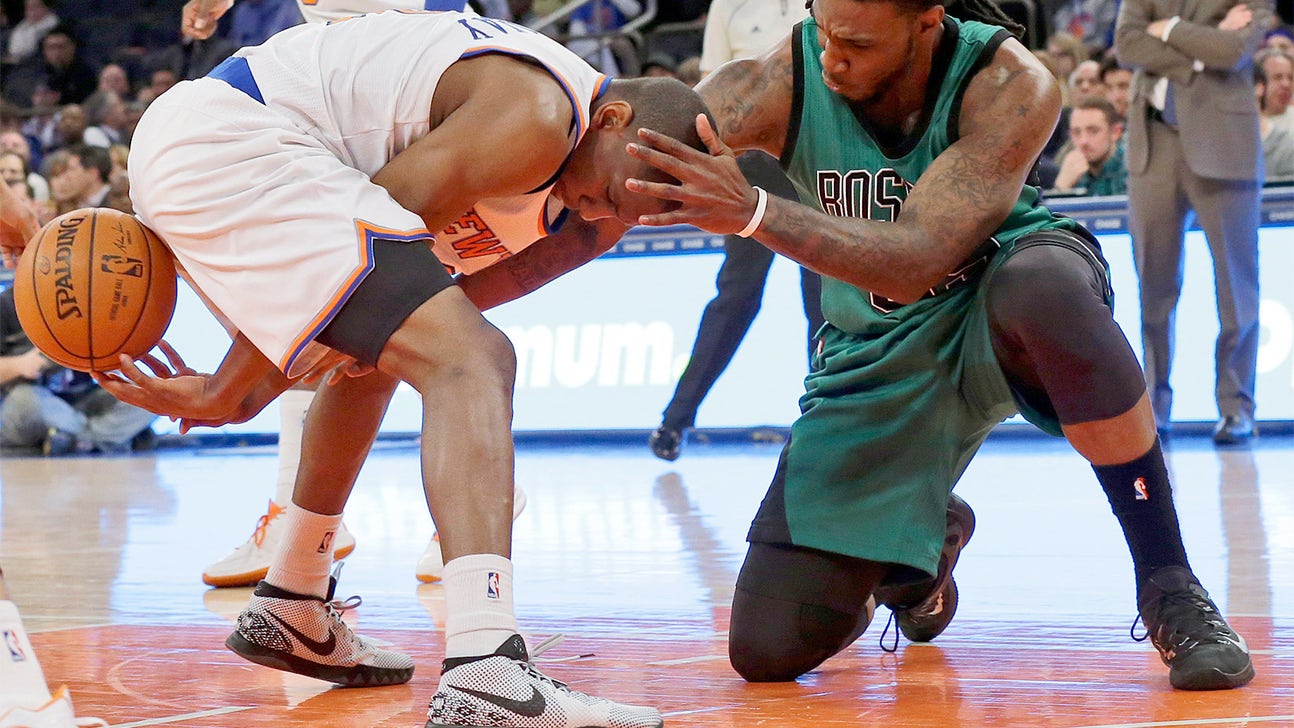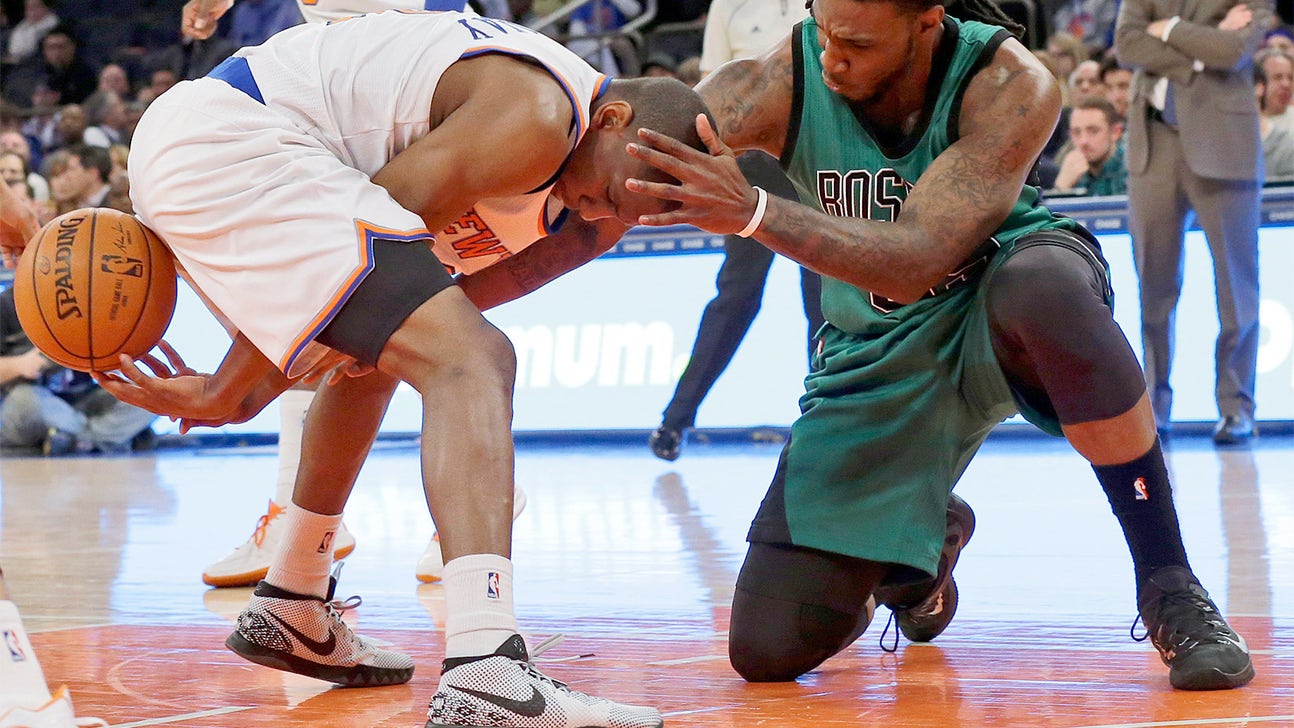 National Basketball Association
Lineup change helps Celtics beat Knicks, snap 3-game losing streak
Published
Feb. 4, 2015 12:16 a.m. ET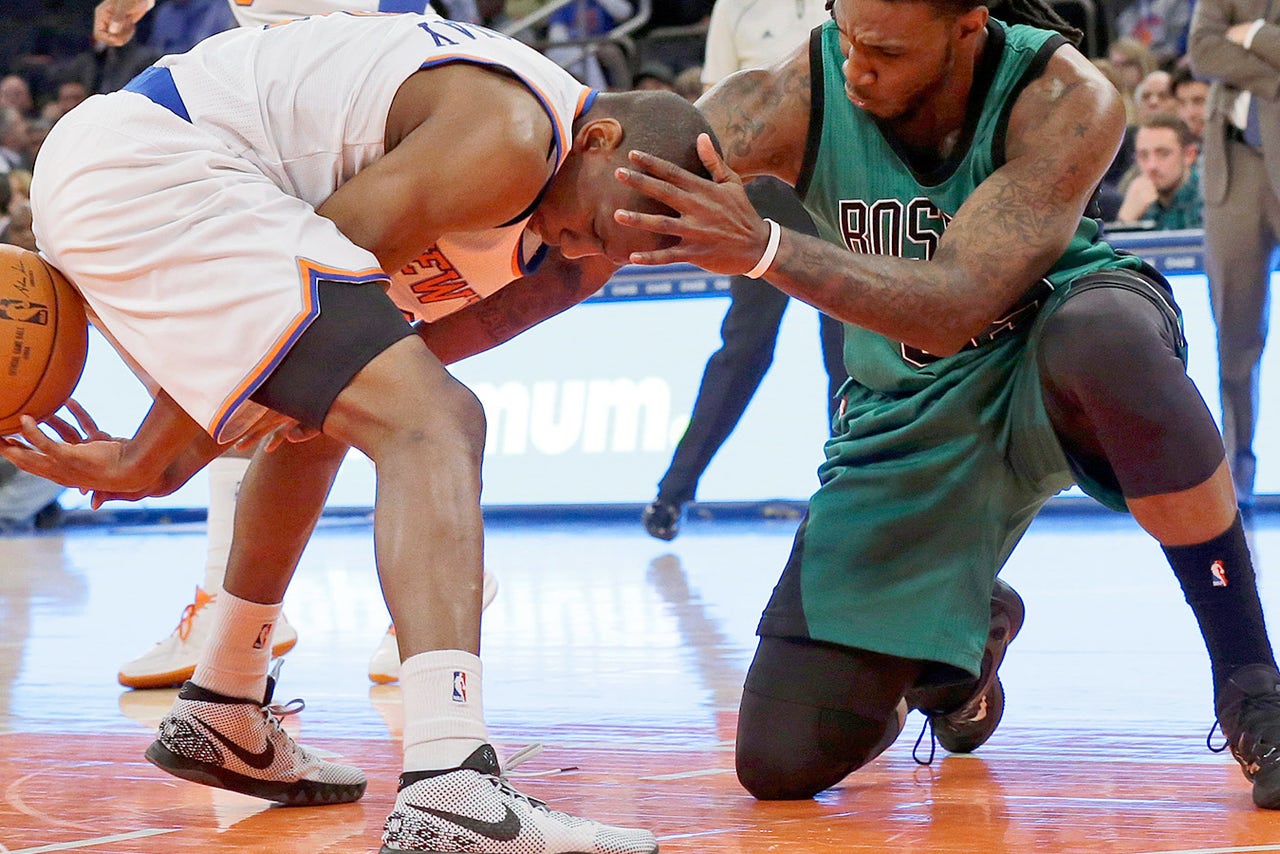 The Boston Celtics changed their starters -- and their start.
"We came with energy right out of the gate," guard Marcus Smart said. "That's what we've been lacking."
Avery Bradley scored 26 points, Jared Sullinger added 22 and the Celtics snapped a three-game losing streak with a 108-97 victory over the New York Knicks on Tuesday night.
Bradley shot 11 for 14 from the field for the Celtics, who rediscovered their offense after a lineup change that put Smart in the backcourt with Bradley. Smart made consecutive 3-pointers during the Celtics' 14-2 start, and they never trailed.
"Starting is the same as coming off the bench," the rookie said. "I got a job to do, to come in there and bring energy and that's what happened with me starting today, and that's what will happen if I don't start here on out."
Sullinger finished with nine rebounds and six assists. Boston had been limited to just 86.7 points per game during its skid, including a season-low 75 in an eight-point loss to Miami on Sunday.
Carmelo Anthony scored 21 points for the Knicks, who had won five of seven during their best stretch of the season. But they had no energy at the start and not enough at the finish.
"They came out hot. They made shots. We didn't make shots, along with the lack of energy that we put out there tonight. For some reason we looked tired out there, we looked fatigued out there and them guys didn't."
New York did cut it to 86-82 with about 8 minutes left, but Sullinger had two baskets and Jae Crowder -- who came out of the starting lineup to make way for Smart -- added another to push the lead back into double figures. Bradley and Smart then followed a Knicks basket with consecutive jumpers, putting it away at 96-84 with 4 minutes remaining.
Smart and Crowder each scored 13.
The Knicks came in with as many wins in the last seven games as in the entire first half of their schedule, when they were 5-36. They had limited teams to 91.4 points per game during those seven, about 10 per game fewer than the first 41. But they allowed the Celtics to make their first five shots and 54.5 percent for the game.
"It helps when the ball is going through the net," Celtics coach Brad Stevens said. "We hit a lot of jump shots tonight."
Bradley had eight in the second quarter, including a layup that capped a 12-4 run that extended Boston's lead to 55-39 with 2:27 left in the half.
Jose Calderon scored 17 points for the Knicks.
TIP-INS
Celtics: Stevens said the lineup change wasn't necessarily a permanent thing and that he would constantly evaluate. ... Tayshaun Prince missed his second straight game with a hip injury. The veteran forward warmed up before the game in hopes of playing before being ruled out.
Knicks: With Amare Stoudemire (sprained left ankle) out again, coach Derek Fisher said he hoped the veteran forward could be available this weekend. The Knicks play Friday against Brooklyn and host Golden State on Saturday. ... Veteran guard Pablo Prigioni wasn't in uniform. Fisher said Prigioni had injured his hip, possibly Monday. ... Clippers guard Jamal Crawford, a former Knick, was at the game. The Clippers remained in New York after losing in Brooklyn on Monday night.
PHIL'S FAULT?
Phil Jackson talked about the Knicks' rough start in his first full season as president of basketball operations, calling it "like nothing I've seen before" in an interview Tuesday in the New York Times.
"So far, my experiment has fallen flat on its face," the 11-time champion as a coach added.
But Fisher, who won five titles playing for Jackson and is now running the triangle offense that Jackson values, said everyone around the organization has to accept the blame.
"We all have to take responsibility for where we are, but I think leaders aren't afraid to step out in front of anything and that's what he is," Fisher said. 
---
---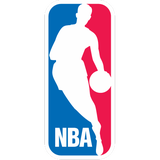 Get more from National Basketball Association
Follow your favorites to get information about games, news and more
---