National Basketball Association
National Basketball Association
Less than Lakers' best is good enough
Published
Jun. 9, 2010 7:50 a.m. ET

The scenario that just about everyone played out in their heads for the Los Angeles Lakers to regain home-court advantage and control in the NBA Finals was for Kobe Bryant to explode for 40-plus points in Boston.
For Andrew Bynum to deliver another helping of what he provided two nights earlier when he dominated the Celtics' frontline. And for Pau Gasol to continue to beat the you-know-what out of Boston's rapidly aging superstar Kevin Garnett.
None of the above went down and even Ron Artest was brutal, yet the Lakers still managed to come out of Game 3 on Tuesday night with a 91-84 victory to take a 2-1 lead in the best-of-seven series.
"I think it shows we're a better team," Bryant said after missing 19 of his 29 attempts from the field and making just 1 of 7 shots from 3-point range.
What it shows is that the Lakers somehow came out with a huge road victory despite a mediocre performance.
This one wasn't KG's fault. He came out of the gates with what appeared to be a set of legs 10 years younger and proceeded to score 25 points and post a unanimous victory in the head-to-head battle with Gasol.
Bynum and Gasol combined for 46 points and 25 rebounds in the Game 2 loss back in Los Angeles, but the duo was held in check for just 22 points on Tuesday night.
Bynum's ailing knee appeared to be bothering him while Gasol looked more like the player who was dominated two years earlier by Garnett.
Artest, who finished with just two points, got into early foul trouble and was almost completely ineffective. There were chuckles in the press area when seldom-used reserve Luke Walton checked into the game a little more than two minutes into the first quarter.
Walton was given the task of trying to contain Boston's leading scorer, Paul Pierce. Surely Doc Rivers would take advantage of the mismatch.
It never happened and, in fact, Walton actually outscored Pierce while the two were on the floor together in the first quarter.
Bryant finished with 29 points, but it was far from a vintage Kobe performance. There were critical shots, like the mid-range jumper he made with less than two minutes left and the Lakers clinging to an 82-80 advantage, but there were plenty more shots that didn't wind up in the bottom of the net.
In fact, Bryant went nearly a 12-minute span in which he was scoreless following a 3-pointer with 1:27 left in the third quarter.
"Tonight he struggled from the field, but he did make a lot of plays," Celtics coach Doc Rivers said. "I think people fail to realize the reason a lot of the other guys are open is because Kobe Bryant is on the floor."
The Lakers wound up going back to their Boston hotel, the same one that they stayed in two years ago when they lost to the Celtics in the NBA Finals, with smiles on their faces knowing they dodged a major bullet.
"We're going to have to play much better than we did tonight to have a chance to win Thursday," said veteran point guard Derek Fisher, who was responsible for the game's most critical moments down the stretch – including a huge coast-to-coast three-point play with 48 seconds left that pushed the lead to 87-80.
Fisher and his teammates understand Ray Allen won't go 0-for-13 on Thursday night. They know Paul Pierce, now in full-fledged desperation mode, isn't likely to sleepwalk as he has done for much of the past two games.
Then again, Bryant has yet to deliver a true Kobe-esque performance – and it's just a matter of time.
Bryant is shooting less than 40 percent from the field in the series and has made just 4 of 16 shots from beyond the arc.
Yet the Lakers are back in control of the series.
"Obviously, I've seen him play better," Walton said. "But that's the difference with our team. Even when he's not hitting his shots, we're still all right."
All the chatter prior to the series on the defensive end was focused on the Celtics.
But it was the Lakers who found a way to hold Pierce and Allen scoreless until 2:48 left in the first half when Pierce got on the board with a 3-pointer.
"The Lakers are a high-powered offensive team that is used to scoring in the 100s and we've got the game in the 80s," Pierce said. "It's our type of game. Usually, we win these type of games."
Added Pierce, "Especially when you shut down the stars."
---
---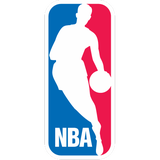 Get more from National Basketball Association
Follow your favorites to get information about games, news and more
---