National Basketball Association
National Basketball Association
LeBron should join The Logo, become second losing Finals MVP
Published
Jun. 15, 2015 1:20 a.m. ET

Make no mistake: Come what may the rest of the way in this wild and frantic NBA Finals, LeBron James should be named the series' Most Valuable Player.
Yes, the Cleveland Cavaliers seem almost certain to lose, in Game 6 or Game 7, to a Warriors team that in Game 5 found its swagger and the version of its regular-season MVP that make Golden State so dangerous.
In taking a 3-2 series lead Sunday night behind Steph Curry's 37 points and growing confidence, the Warriors asserted the obvious with their 104-91 win: They are this league's best team.
LeBron, the futility notwithstanding, carved out with his 40 points, 14 rebounds and 11 assists his own resounding message: His is a level of greatness like few we have ever seen.
Which he wanted you to know Sunday, just in case you missed it: "I feel confident because I'm the best player in the world. It's that simple."
He's right. So, when and if the Warriors finish off the Cavaliers, let them hoist that Larry O'Brien Trophy. They'll have earned it. Draymond Green, Andre Iguodala, Klay Thompson, Curry -- on and on the list goes, a deep and formidable roster crafting before us an impressive regular season (67 wins) and championship run (beating LeBron even as he puts on one of the greatest postseason performances in NBA history).
But let the media who vote (if I happen to get a vote, I'll follow the plea of this column) give LeBron what he deserves: The Finals MVP, his team losing be damned.
There is historical precedent for this. Jerry West, a man who now works, interestingly enough, for the Golden State Warriors, is the only person in the game's history to have been named the Finals MVP after his team -- the Los Angeles Lakers -- failed to win the series. That was in 1969, against the Boston Celtics.
The Logo set the precedent. No reason the Chosen One shouldn't keep it going, all these years later.
He's averaging 36.6 points, 12.4 rebounds and 8.8 assists. He has lost Kevin Love, Kyrie Irving and Anderson Varejao to injury. He is alone, with players who cannot be counted on, and he has single-handedly kept his team in a series it has no business competing in.
Alone, he has controlled the pace of play, hit huge shots and somehow by himself battled a Warriors team that deserves a large measure of respect and awe. They -- like LeBron -- are a joy to watch play.
The Warriors will be the 2015 champions. But LeBron James should still be the Finals MVP.
Bill Reiter is a columnist for FOXSports.com, a radio host in Los Angeles and regularly appears on FOX Sports 1. You can follow him on Twitter or email him at foxsportsreiter@gmail.com.
---
---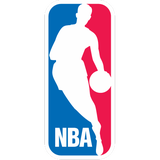 Get more from National Basketball Association
Follow your favorites to get information about games, news and more
---