National Basketball Association
National Basketball Association
LeBron on Bulls: 'We don't like them'
Published
Oct. 28, 2013 11:33 p.m. ET

LeBron James gets another ring. Derrick Rose gets to play again.
In simplest terms, let that serve as the teaser for what's going to happen on Tuesday night when the Miami Heat raise their second straight championship banner and third one overall just before opening the season against the Chicago Bulls, one of their biggest rivals.
The Heat will get their rings in an elaborate pregame ceremony, one that everyone — well, almost everyone — inside the building will be watching. The Bulls plan to stay in their locker room for the festivities, and it's somewhat logical to think they'll be spending part of that time verbalizing some sort of sentiment about emerging and spoiling the party.
''We don't like them and they don't like us,'' James said. ''It's not like it's unheard of. We all know what it is. They don't like us, so we don't like them.''
True, there's plenty of dislike. Bulls center Joakim Noah's ''Hollywood as hell'' description of the Heat, uttered more than two years ago after Miami ousted Chicago in the Eastern Conference finals, remains one good example. The physicality of last year's East semifinal series between the clubs, which Rose watched from the bench while sitting out the season, remains another.
Now the Bulls get Rose back, 18 months after he tore up his left knee. Over the last five seasons, James has four MVP awards, Rose holding the other from that span. And with Rose back, the Bulls — and the East — figure to be tougher for Miami this season.
''I'm looking forward to it, but I'm going to take it as any other game,'' Rose said of his long-awaited official return, after getting through the preseason exhibition slate. ''It's the first game. It's the next game. And we're just trying to sharpen things up, play the same way but just get our chemistry a little bit better.''
Rose was widely criticized for his decision to not come back last season, those cries ramping up only after word emerged that he was cleared for practice. If he could practice, many said, why couldn't he play?
James, who plans to offer Rose a welcome-back sentiment out of respect for his game on Tuesday, said he watched the saga that followed the Bulls around last season play out and felt a bit envious about it all.
''They're a rival, the Bulls, but the one thing I kind of envy in the whole Derrick Rose injury thing was when he came out and said he had to be selfish,'' James said. ''He had to protect himself. A lot of people killed him for not coming back. A lot of people said `He's practicing, why can't he play?' He basically came out and said he was selfish. He had to do what's best for him. I kind of envy him.''
Rose will likely not have any restrictions on his minutes.
And though it is the first of 82 games in the regular season, Bulls coach Tom Thibodeau suggested Monday that the opener is not exactly just a measuring-stick game for Chicago against the two-time defending champions.
''Everybody's chasing them. They happen to be the first game,'' Thibodeau said. ''You've got to be ready for them regardless of if it's the first game or not. You've got to be ready for everybody. ... It's important to establish your habits. What goes into to winning is not any different no matter who the opponent is. The fact that they're the defending champions, we know we're going to have to play well to beat them. They don't beat themselves.''
Emotions always play a part of Ring Night, and this will be no exception.
Seven years ago, when Heat veterans Dwyane Wade and Udonis Haslem got their first title rings, Miami played the Bulls for the opener. Final score: Bulls 108, Heat 66.
''We learn from our mistakes,'' Haslem said. ''And we remember.''
Last season, it was the first Heat game for Ray Allen, and naturally it came against his former club, the Boston Celtics. Allen will have a showcase role in the pregame ceremony this year; not only does he actually get a ring this time, but part of the pregame show features his season-saving 3-pointer in Game 6 of the NBA Finals against San Antonio.
Having this game be against the Bulls is only fitting, Heat forward Chris Bosh said.
''We have a special little thing with those guys,'' Bosh said. ''The fans want to see it. We want to play them. They want us too. So it'll be good.''
---
---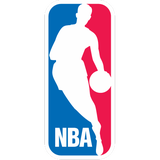 Get more from National Basketball Association
Follow your favorites to get information about games, news and more
---