National Basketball Association
National Basketball Association
Lakers top Bucks for 2nd win in a row
Published
Jan. 15, 2013 12:00 a.m. ET

Kobe Bryant played relentless defense, spurring his fellow Los Angeles Lakers to do the same. Dwight Howard dominated the paint, scoring easy baskets and blocking shots against the bewildered Bucks.
Over the last two games, the Lakers have resembled the powerhouse everybody envisioned before their tumultuous season began.
They're about to find out whether they got it together in time to compete with the Miami Heat.
Howard had 31 points and 16 rebounds, Bryant also scored 31 points and the Lakers beat Milwaukee 104-88 Tuesday night for their second straight win after a six-game skid.
Metta World Peace added 12 points as the Lakers prepared for Thursday's visit from the NBA champion Heat with an impressive effort featuring 30-point games for both Bryant and Howard for the second time in their brief tenure together. After a similar effort against Cleveland two days earlier, the Lakers are cautiously optimistic they've solved a few problems.
''It's been great,'' Howard said. ''When we play the way we played these last two games, I don't see anybody beating us. The problem is we have to do it on a consistent basis and not have any lapses during the game. We're learning, but stuff like that takes time. The biggest thing, we've just got to stick together. We can't let nothing on the outside tear us apart.''
Howard again played with an obvious spark in his second game back from a three-game absence with a torn labrum in his shoulder, blocking four shots and goaltending a couple more when he wasn't busy overpowering the Bucks on offense. Bryant and Steve Nash, who had 11 assists, focused on getting the ball to Howard close to the rim, and the six-time All-Star center capitalized against Milwaukee's skinny post players.
''That's what we try to do,'' Bryant said. ''A lot of it is predicated defensively on what the opposition does and what they're willing to give up. We've been knocking down some shots and putting me on the same side with (Howard) when Steve runs that screen-and-roll. I've knocked down some shots, and it frees him up and makes it a lot easier to get some baskets.''
Monta Ellis scored 17 points for the Bucks, who lost for the second time in five games under interim coach Jim Boylan. Brandon Jennings was held to 12 points on 4-of-14 shooting by Bryant, and Milwaukee's young star emerged from Staples Center with newfound respect for the fifth-leading scorer in NBA history.
''I don't think I've ever seen anybody put that much pressure on a point guard full court for a whole game,'' Jennings said. ''It was probably the best defense somebody's ever played on me since I've been in the league - just constantly putting pressure on me, touching me, hitting me at all times in the game. He wouldn't let me just catch the ball easy, and I wasn't able to get the ball a lot, so it was pretty difficult.''
Los Angeles snapped its longest losing streak in nearly six years with a win over the Cavaliers on Sunday. Pau Gasol missed his fifth straight game Tuesday for the Lakers with a concussion, but the 7-foot Spaniard worked out before the game and will be re-examined before Miami's visit.
The Lakers took a slim lead into the fourth quarter, but steadily increased it through the final minutes with a 23-7 run. Bryant dipped into his usual array of acrobatic shots while also setting up Howard for points in the paint, and the five-time NBA champion left to a standing ovation with 3:07 left in his 22nd consecutive game with at least 20 points.
''Kobe changed the complexion of the game with his pressure in the backcourt,'' Boylan said. ''They knocked us off balance early, and we fought back. ... We missed a lot of shots, but mainly because of their pressure. They played a really good defensive game.''
Jennings was the Eastern Conference's player of the week for averaging 24.5 points in the last four games under Boylan's leadership, but Bryant held him to two points in the first half. Jennings got going with a four-point play early in the third quarter, but never managed consistent production against Bryant and his teammates.
The Lakers' starters clicked on offense early, building a 12-point lead in the first quarter with dominant play down low from Howard. Ellis kept the Bucks close with a first-half scoring spree against the Lakers' reserves.
Notes: Lakers G Steve Blake has pain in a muscle in his inner thigh, further delaying his return from abdominal surgery. The veteran point guard has played in just five games this season, sitting out since Nov. 11. ... The Lakers passed the midway point of their home schedule with a 12-9 record at Staples Center. ... Brewers manager Ron Roenicke and former Lakers and Clippers coach Mike Dunleavy attended the game. Mike Dunleavy Jr. had 10 points for the Bucks.
---
---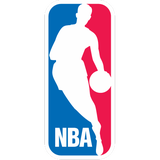 Get more from National Basketball Association
Follow your favorites to get information about games, news and more
---