National Basketball Association
National Basketball Association
Lakers top Bobcats for 1st win since Kobe's return
Published
Dec. 14, 2013 12:00 a.m. ET

This was more like the Kobe Bryant the Los Angeles Lakers are accustomed to seeing.
Bryant, who is recovering from a torn Achilles tendon and still learning to trust his legs, was back to making big shots down the stretch and helping his team win Saturday night — although in a somewhat tentative manner.
"I don't know what I can and can't do," Bryant said. "I'm just trying to measure it. I didn't know if I could drive to the basket. Every game has been like that."
Bryant took a big step in the right direction, scoring a season-high 21 points to help the Lakers defeat the Charlotte Bobcats 88-85 for their first win since Bryant returned four games ago.
Bryant was 8 of 15 from the field and hit two free throws with 37 seconds left in the game to put the Lakers ahead for good.
Pau Gasol and Jordan Hill had 15 points apiece for the Lakers and Nick Young had 13 points off the bench.
Kemba Walker had 24 points and eight assists for the slumping Bobcats, who have lost three straight and five of their last seven.
"I knew it was coming eventually, it's not a big deal," Bryant said of getting his first win of the season. "We know it's a marathon not a sprint. We have to do the right things game in, game out. Some games you're going to lose."
Bryant averaged 11 points in his first three games.
He eclipsed that by halftime.
Bryant showed his touch when he banked in a 15-footer over Gerald Henderson and his range when he stepped out to knock down a 3-pointer from 26 feet. But there were some struggles as well. Bryant committed seven turnovers and air-balled a 3-pointer.
But he did enough to help the Lakers win.
"I think he improved a little bit," Lakers coach Mike D'Antoni said. "I think he got his legs under his shot a little bit and that looked better. He got tired. He got tired toward the end and it was his first back-to-back. There's a lot of things that he has to work through.
"We have to somehow find some wins and gut it out. It's not pretty right now. We don't have a playmaker and we've got to get guys healthy and get Kobe well."
The Lakers trailed most of the game, but cut the lead to 85-84 when Bryant drove the lane and scored a left-handed layup with 1:22 remaining.
Al Jefferson and Walker would both miss on the other end and Bryant went to work looking to take the lead. He drew a foul on a jump shot with 37 seconds left and hit both free throws with some of the crowd chanting "M-V-P" while others booed.
Henderson missed a jumper for Charlotte, but Jefferson corralled the rebound and the Bobcats took a timeout to set up the last shot.
Jefferson backed down Pau Gasol but couldn't convert a baby hook and the Gasol grabbed the rebound and was fouled. Gasol hit both free throws to push the lead to three with 6.2 seconds left.
Ben Gordon's 3-pointer fell short as time expired.
"It was one of those games that came down to the last play at the end, but we have to try to do a better job of taking care of some of the minor mistakes we made earlier in the game so it doesn't come down to the last second," Gordon said.
The Bobcats (10-14) came into the week looking to improve their spot in the playoff picture in the East, but dropped all three games.
Coach Steve Clifford, who worked as an assistant last year with the Lakers, said having a player like Bryant to go to in the fourth quarter — even if not completely healthy — is just a huge advantage.
"When it comes down fourth quarter in this league if you have a perimeter player who can draw help and a second defender, it's a huge advantage," Clifford said. "We're going to have to be really good at getting the ball to Al in spots. Again, it's not easy. The easier thing is to have Kobe.
"You can just him the ball and he just makes plays. But that's all right, that is the way our team is made and we have to learn how to do that. But it is more difficult? It's infinitely more difficult, yes it is."
The highlight of the game came in the third quarter when Josh McRoberts cut down the lane, took a pass from Walker and skied over Pau Gasol for a one-handed slam dunk that brought the crowd to its feet.
NOTES: Welterweight boxing champion Floyd Mayweather Jr. was courtside. ... Henderson has scored in double figures in 22 games this season, including 15 straight. ... The Lakers have won five straight against the Bobcats.
---
---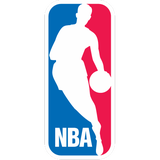 Get more from National Basketball Association
Follow your favorites to get information about games, news and more
---