National Basketball Association
National Basketball Association
Lakers 99, 76ers 90
Published
Feb. 27, 2010 7:25 a.m. ET

Kobe Bryant was perfectly content to let Andrew Bynum and Pau Gasol do the heavy lifting in a grind-it-out victory over the Philadelphia 76ers. It had more to do with matchups than Bryant's left ankle, though.
Gasol had 23 points and 11 assists, and the Los Angeles Lakers held the 76ers to one field goal over the final 3:40 of a 99-90 victory Friday night.
Bynum, who was fined $25,000 by the NBA earlier in the day for publicly criticizing the officiating following Wednesday's 101-96 loss at Dallas, finished with 20 points and 13 rebounds.
Bryant contributed 19 points and eight assists in his first home game since Feb. 5. The defending NBA champions are 2-1 since Bryant returned to the lineup.
``I felt fine. If they needed me to go off, I could have, but we had so many mismatches with Pau, Andrew and Lamar (Odom) in the fourth quarter,'' Bryant said. ``My ankle feels 100 percent. I feel strong. I feel solid.''
The two-time scoring champion, who made just nine of 23 shots against Dallas after hitting a game-winning 3-pointer at Memphis the previous night, attempted only two shots over the first 20 minutes against the 76ers and finished 7 for 16 from the field.
``I think he's still searching to find the rhythm in his shot and the rhythm in the game,'' coach Phil Jackson said.
Samuel Dalembert had 24 points and 11 rebounds for the 76ers, who were trying for their second straight road victory over the Lakers. Andre Iguodala chipped in with 13 points, 10 assists and nine rebounds.
``I thought we would get ourselves locked up in a game similar to the one we played against the Sixers last year, when we just kept trading baskets,'' Jackson said. ``Tonight we were able to make a couple of plays and put some distance between ourselves. But we weren't proud of our defense, and we weren't exactly happy with our offense.''
In a game that had 23 lead changes, seven ties and just 13 fouls called through the first three quarters, neither club led by more than six points until Jordan Farmar hit a 19-footer with 6:52 remaining to give the Lakers an 85-78 lead. The 76ers got as close as two points twice after that.
``We fought a valiant battle and our guys did a great job with their effort and enthusiasm,'' Philadelphia coach Eddie Jordan said. ``I love that leadership from Andre, and Sammy was great all night. But we just couldn't make a shot when we had to. We had open looks. You've got to put ice water through your veins and just knock them down. It make a couple of those shots, it's a different ballgame.''
The Lakers, back at Staples Center for the first time since an 87-86 defeat against Boston on Feb. 18, have not lost consecutive home games since March 2008, when they were beaten by Golden State, Charlotte and Memphis.
``I think we should focus on what we can do better as a team - to be in a better position when we get to the playoffs, as far as the level of play and how we feel about what we are doing here,'' Gasol said. ``We are all great quality players and we are talented, but we have to do the little things. And everybody is more willing to do them.''
With Cleveland and Denver both winning, Los Angeles still trails the Cavaliers by 1 1/2 games for the NBA's beat record and continues to lead the Nuggets by 4 1/2 games in the West - with a nationally televised showdown against Denver coming up on Sunday. The Lakers beat Denver in last year's conference finals, which went six games.
``That's a game we have to win because, obviously, they're trying to show dominance over us,'' Bynum said.
The Lakers came in with the league's best percentage in defending against the 3-point shot (31.9), and the 76ers were the worst in that department (39.9). Los Angeles finished 5 for 14 behind the arc and Philadelphia was 3 for 16.
Philadelphia has lost five of seven, following a season-best five-game winning streak that included games against New Jersey and Minnesota - the teams with the two worst records in the league. Allen Iverson, on an indefinite leave of absence because of his 4-year-old daughter's illness, missed his third straight game and eighth in the last 11.
Bryant, who went straight to the NBA from Philadelphia's Lower Merion High School, is averaging 22.8 points in 26 career games against his hometown team.
NOTES: Friday was the 50th anniversary of the night the Lakers set a franchise record with 105 rebounds in a 128-111 loss at Boston Garden. It was their last game against the archrival Celtics as the Minneapolis Lakers. ... Philadelphia rookie G Jrue Holiday, facing the Lakers at Staples Center for the first time since leaving UCLA at the end of his freshman season, had eight points and four assists in 29 minutes. The NBA's youngest player faced the Clippers at Staples on New Year's Eve, getting eight points and three assists in 20 minutes.
---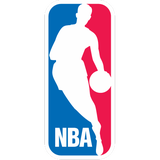 Get more from National Basketball Association
Follow your favorites to get information about games, news and more
---