National Basketball Association
National Basketball Association
Kerr coming to New York as an All-Star coach with Warriors
Published
Feb. 10, 2015 3:18 a.m. ET

OAKLAND, Calif. (AP) Steve Kerr is smiling a lot these days.
He can drive 15 minutes to watch his daughter, Maddy, play volleyball at the University of California. He can take a short flight to see his son, Nick, compete on the University of San Diego's basketball team. And he can summon his wife, Margot, and their youngest son, Matthew, for weekend trips to the Bay Area from their Southern California home.
As if being surrounded by family wasn't sweet enough, Kerr's career has never been better.
The rookie coach has guided the Golden State Warriors (41-9) to the NBA's best record, earned the right to lead the Western Conference in the All-Star game and built a strong case for NBA Coach of the Year honors.
''Life's good. I don't have any stress right now,'' Kerr said.
This is exactly the balance Kerr envisioned last May when he reversed course 3,000 miles west.
Back then, Kerr verbally committed to coach the New York Knicks and help mentor Phil Jackson rebuild the fallen franchise, which has been a disaster so far. Instead, the Warriors fired Mark Jackson a few days later and convinced Kerr to coach a championship-caliber roster closer to home.
''The one great move that I made was just taking the Warriors' job. That was a great move,'' Kerr said.
Just about everything else over the last nine months has worked out pretty well, too.
Kerr's career choice-of-a-lifetime will come full circle Sunday night when he coaches the West in the All-Star game at Madison Square Garden, where he could be directing the last-place Knicks (10-42) now. He insists he never wonders ''what could have been'' in the Big Apple because he's too focused on the next practice, the next game and the next step to bring the Bay Area its first NBA championship in 40 years.
It's a process Kerr started after taking over, and he hasn't slowed down since.
He helped players get over Jackson's drama-filled dismissal by connecting with them on a personal level, such as playing golf with point guard Stephen Curry, flying to Australia to meet with center Andrew Bogut and shuttling around Los Angeles' gridlocked traffic for get-to-know-you lunches with forward David Lee.
That trust has built over time and helped Kerr learn how to push his players.
One notable instance came before Klay Thompson scored an NBA-record 37 points in the third quarter of a win against Sacramento on Jan. 23. In the halftime locker room, Kerr questioned and critiqued his players' focus and took an extraordinary measure to motivate them.
''Honestly, he just said at halftime he wasn't calling anything. He wasn't going to call any plays. He was just going to let us figure it out and make us get our focus back. And that's what we did,'' Thompson said. ''We respond well when he gets on us. And he knows how to get under our skin. It's a good thing.''
As a broadcaster for TNT, Kerr jotted down plays and formations he liked. He also wrote words of wisdom coaches passed along during pregame meetings.
The most recognizable change the Warriors have made under Kerr is an offense that has more ball movement, breaking away from the isolation-heavy system Jackson used the previous three years.
Kerr's style has flavors of the triangle offense from his days playing for Phil Jackson in Chicago, the pace-and-space attack of Gregg Popovich in San Antonio and the up-tempo schemes assistant coach Alvin Gentry ran when Kerr was the general manager in Phoenix.
Kerr kept the same core principles his predecessor installed on defense, which was already among the best in the NBA, and the all-around game has given Golden State unrivaled results.
The Warriors began Tuesday ranked No. 1 in shooting (48.1 percent) and opponents' shooting (42.2 percent). They were leading the league in offensive (110.4) and defensive (97.8) efficiency, which measures the number of points per 100 possessions, and averaging an NBA-best 27.3 assists.
It's precisely the kind of efficient and entertaining style Kerr sold to Warriors owner Joe Lacob and general manager Bob Myers during the interview process. It's what lured two of the NBA's top assistants - Gentry and Ron Adams - to join him and solidified one of the league's best staffs.
''I think this is something that he's been preparing for a long, long time,'' Gentry said. ''This is not something that he decided at the last minute, `Oh, I'll be a coach.' I think if you go back and look at the games that he broadcast, he was always aware of what's going on.''
Kerr recognized right away that the Warriors already were a tight-knit group, and he leveraged that team-first mentality to get players to accept new ways of doing things.
He got former All-Stars Andre Iguodala and Lee to embrace reserve roles, ran more grueling practices and encouraged constant competition for playing time. There has been more attention to detail on the coaching staff, which was sorely lacking under Jackson, who had two assistants jettisoned last year. And there has been plenty of praise to go around.
''The biggest thing I see with the coaching staff is there's no agendas, there's no favorites, there's no, `That's my guy, I have to rebound for him.' Or, `That's my guy. I have to work with him.' It's whoever, and whatever,'' Bogut said. ''Everybody's comfortable in their own skin, and I think that starts with Steve Kerr.''
Chicago Bulls coach Tom Thibodeau, a longtime friend of Kerr's, said Kerr's wide-ranging experience is a big reason he has been so comfortable coaching so quickly.
''Steve has a unique perspective because he's seen things from a lot of different angles - from a player's perspective, from a GM's perspective, now from a coach's perspective and from a media perspective,'' Thibodeau said. ''I think it's a great frame of reference for him.''
Kerr still can't believe how fast things have come together with the Warriors.
After all, he worked as a broadcaster during All-Star weekend the last four years. Now he'll be the game's first rookie coach since Indiana's Larry Bird in 1998, and he's hoping it's the first of many more appearances.
''My goal is to someday become Phil Jackson and complain about having to coach the All-Star game,'' Kerr said, chuckling. ''But I'm not there yet.''
---
Antonio Gonzalez can be reached at: www.twitter.com/agonzalezAP
---
---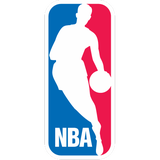 Get more from National Basketball Association
Follow your favorites to get information about games, news and more
---