National Basketball Association
National Basketball Association
Howard leads Magic past Lakers
Published
Jan. 20, 2012 12:00 a.m. ET

If Orlando center Dwight Howard is eventually traded to the Los Angeles Lakers before season's end, he will be joining a team the Magic continue to dominate at the Amway Center.
Playing their fourth game in five nights, the Magic's energy wasn't always great Friday night, but they came alive when it counted in a 92-80 win over the Lakers - Orlando's sixth victory in the last nine regular-season meetings between the two.
Howard scored 21 points and grabbed 23 rebounds to guide his team through a tough shooting performance. Jameer Nelson added 17 points and nine assists, and J.J. Redick had 15 points as all five starters reached double figures.
Earlier in the day, Magic general manager Otis Smith alluded to Howard's preseason trade request and desire to play with a different point guard as the culprits in Nelson's unusually slow start this season. The teams Howard's agent can talk with are the Lakers, Dallas and New Jersey.
But Nelson, who came in averaging career lows in points (8.3) and shooting (38 percent), finally showed some assertiveness offensively.
''It's more important for us to win against a good team,'' Nelson said. ''It's not about a `Jameer game' or myself individually. I'll get myself going. During the course of a season you're gonna have ups and downs as an individual and as a team. So the way you handle them as a person coming through the next game after a bad game - that says who you are.''
Kobe Bryant scored 30 points and Pau Gasol chipped in 13 for the Lakers, who lost their second straight and posted a season low in points to drop to 1-6 on the road.
The Magic were also helped by Los Angeles' second consecutive game shooting under 40 percent. The Lakers' 80 points also erased the season low they set in Thursday night's loss at Miami.
Orlando was only slightly better at 41 percent but connected on 12 3-pointers.
''I just think we came out and were aggressive from the beginning of the game,'' Howard said. ''We ran, we did a good job with our defensive assignments and we got a good win.''
Magic coach Stan Van Gundy did some lineup shuffling to give his team some fresher legs against the Lakers' big front line.
With forward Hedo Turkoglu sitting out, Van Gundy opted to start Redick in his place - forming a three-guard lineup with Jason Richardson and Nelson at the point. It did help neutralize the Lakers' height advantage and led to several fast break opportunities for Orlando. There is still room for improvement, though.
''I thought our first half was excellent energy-wise,'' Van Gundy said. ''I thought in the second half the energy was not so good. But I also thought what happened was we hit a stretch in the third quarter where it was foul, foul and the game just slowed down. I'd like to get our pace up.''
The strategy also worked because the matchup between Howard and Lakers 7-footer Andrew Bynum was diminished barely 2 minutes into the second quarter when Bynum picked up his third foul.
''To get three the same way is pretty tough,'' Bynum said.
He returned, but left again late in the third after getting whistled for his fourth. Los Angeles also tried sending Howard to the foul line. That, too, was ineffective as Howard managed to rack up nine points from the charity stripe.
The Lakers cut the Magic's lead to 74-66 midway through the fourth quarter, but a technical on Bryant ignited an 8-0 Orlando spurt to push the lead back to 16. The Magic mostly were able to cruise from there.
''We just have to keep playing,'' Lakers coach Mike Brown said. ''There's no magic dust or no magic potion to be able to get us to get wins on the road. We have to just keep trying to executive offensively.''
Both teams struggled at times shooting in the first half, but the Magic caught fire with just over 4 minutes to play before halftime, and Ryan Anderson's 3-pointer broke a streak of seven straight missed shots for Orlando.
With Bynum out, Howard also had a relatively easy time inside and was good on 6 of 8 free throw attempts to finish the half with 10 points and 15 rebounds.
Bryant scored 15 first-half points, but it was the lone early bright spot for the Lakers.
The Magic led 22-10 after one, with the Lakers struggling mightily on the offensive end. Relying on a lot of perimeter shots, the Lakers were just 4 for 21 in the period, including Gasol missing all four of his shots.
Orlando wasn't much better at 9 for 20, but managed to build as much as a 12-point cushion thanks to a 10-2 advantage on points in the paint.
Just a day removed from their lone back-to-back-to-back of the season, the Magic get little reprieve from the condensed schedule - though it's something Redick said they are already preparing for.
''It's just the way the schedule is,'' Redick said. ''Everybody's like, yeah we've got four games in five nights. Well, guess what, when that's over you've got 10 in 15, and as soon as that's over you've got six in nine. That's just how it works this season. There's no let up.''
Notes: Howard has recorded 98 total rebounds his last five games. ... Turkoglu sat out for the second straight game with back spasms. ... Richardson returned to the starting lineup after missing three games with a bone bruise on his left knee. ... F Glen Davis played after attending his grandmother's funeral earlier in the day in Louisiana. ... The Lakers return home to host Indiana Sunday night and then are off until Wednesday when they play the Clippers.
---
---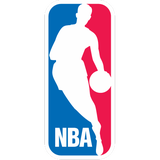 Get more from National Basketball Association
Follow your favorites to get information about games, news and more
---