New York Knicks
New York Knicks
Hot Celtics to host troubled Knicks (Jan 18, 2017)
Published
Jan. 17, 2017 4:44 p.m. ET

BOSTON -- Already saddled with a losing streak and all kinds of internal problems involving their star players, the New York Knicks now have to deal with Isaiah Thomas and the sizzling Celtics Wednesday night at TD Garden.
Thomas has been on fire all season, but especially since returning from a four-game absence with a groin strain.
The Celtics, winners of seven of their last eight, are 13-3 since Thomas' return. Thomas is averaging 31.6 points per game over that span and increasing his fourth-quarter production to an NBA-record (since they started tracking this in 1996) 10.1 points per games.
He has had eight games of at least 15 points in the fourth quarter and is the only player in the league with three 20-point fourths.
"Yeah, he's a special, special player, obviously," teammate Kelly Olynyk said Monday, after Thomas scored 17 of his 35 points in the fourth quarter in a victory over the Charlotte Hornets. "I don't know if there's another person in the world doing what he's doing. It's unfathomable to sit there and watch every night."
Said his coach, Brad Stevens: "It says a lot about him and the level he's playing at. I think it says a lot about the fact that he's got a lot of skilled guys around him that are hard to leave (in coverage).
"... I truly believe that there's going to be a fourth quarter in the very near future where he has five assists and he takes one or two shots because that's the right basketball play to be made."
The addition of Al Horford has helped spread the floor for Thomas, who has added looking at his imaginary watch after baskets, showing the fourth quarter is his time.
Thomas, averaging 28.4 points and 6.1 assists per game for the season, had 29 and 27 points in the Celtics' two wins over the Knicks, the latest win coming on Christmas Day at Madison Square Garden.
The Knicks have won twice since then, losing one game when Derrick Rose left the team without telling anyone and flew home to Chicago to see his mother, who has since moved to New York. There is the usual Carmelo Anthony stuff, including his battles with team president Phil Jackson -- and talk Jackson might deal Rose, who is in the final year of his contract.
The picture isn't a pretty one for first-year coach Jeff Hornacek, who says he is leaning toward putting Kristaps Porzingis at center when the talented second-year returns from an Achilles injury. Porzingis has missed the last three games and hopes to come back soon.
The move would send major disappointment Joakim Noah to the bench.
Then, a multiple-sourced piece on ESPN Tuesday noted Jackson, in a meeting that was anything but friendly, has asked Carmelo Anthony, who has a no-trade clause, whether he wants to remain with the Knicks.
Sunday, Anthony said, "If that's the case, if that's where it's coming from, that side, I guess it's a conversation we should have. If they feel my time in New York is over, I guess that's a conversation we should have."
While the Knicks are in turmoil, the Celtics' train is rolling merrily along, with Thomas leading the way, Horford getting into All-Star playing shape and contributions coming from the bench -- including two big games in a row by Olynyk.
"Guys have worked tremendously hard on their game, on their shooting abilities," said Thomas. "We're shooting at a high level, and I got to say, you just have to pick your poison who you want to stop, and my job is just to make the right play each and every time down."
---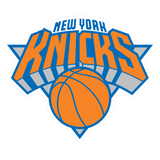 Get more from New York Knicks
Follow your favorites to get information about games, news and more
---