National Basketball Association
National Basketball Association
Hawks take 6-game losing streak into playoffs
Published
Apr. 15, 2011 9:26 a.m. ET

Jason Collins spent all but 6 minutes on the bench when the Hawks were swept by the Orlando Magic in a lopsided second-round playoff series last year.
With Mike Woodson as coach, Collins saw no action in two games and barely was on the floor long enough to work up a sweat in the other two as the Hawks lost four straight by an average of 25 points.
Collins has played a much larger role as a part-time starter this season under first-year coach Larry Drew. He was especially important when starting each of four games against Dwight Howard and the Magic, helping the Hawks win three of the four.
It's no wonder Drew was so encouraged to see Collins, who missed the last four regular-season games with a sprained left ankle, return to practice Thursday.
''Jason participated in everything we did,'' Drew said. ''He was moving around real well. I was really happy to see he didn't show as if the ankle was bothering him or anything. He looks like he's back.''
Collins likely will start Saturday in the opening game of the first-round series in Orlando as the Hawks try to atone for last year's playoff loss. The Hawks also are trying to recover after closing the regular season with six straight losses, their longest losing streak in three years.
''I was a little disappointed with the way we finished that last week out, which was a concern of mine, particularly after we locked up the fifth spot,'' Drew said. ''I know some of the guys were expecting some games off and some guys did take some games off. I'm confident this team is going to flip that switch back.''
Drew, who was an assistant under Woodson, rested his starters down the stretch. The five starters combined for only 20 points, with none playing more than 25 minutes, in Atlanta's 96-85 loss at Charlotte on Wednesday night.
Collins, a 7-foot center known for his defense, started 28 games this season. He had modest averages of 4.5 points and 3.3 rebounds in the four games against Orlando, but his defense helped hold Howard to 43-percent shooting.
The addition of Collins to the lineup allowed Al Horford to move from center to power forward. Horford averaged 16.8 points and 8.8 rebounds against the Magic. Overall, he averaged 15.3 points while making his second All-Star team.
''It does help me as far as offense,'' Horford said. ''I'm able to roam around more freely as opposed to being down on the blocks.''
The big lineup also worked well for forward Josh Smith, who averaged 17.5 points and 10.5 rebounds in the four games. He had 26 points in the Hawks' most recent game against Orlando, an 85-82 win in Atlanta on March 30.
Marvin Williams, the starting small forward in Drew's normal lineup, comes off the bench when Collins starts.
Horford didn't hesitate when asked why he is confident the Hawks won't suffer a repeat of last year's brutal playoff showing against Orlando.
''Just the lineup change,'' Horford said. ''Having a bigger guy guarding Dwight has made all the difference. That's why we are so confident.''
Collins won't be asked to take on Howard alone. The Hawks plan to use their depth at center with Collins, Zaza Pachulia and Horford.
''We definitely need to make this a physical series,'' Collins said. ''We need to use our fouls. We've got a lot of big bodies on this team.''
Horford said the six-game losing streak doesn't reflect the team's postseason chances.
''Ideally, you want to go in with some momentum from the regular season,'' Horford said. ''But as a team, I think we're there. Once we clinched that fifth spot, I think we mentally were ready to go.''
Collins said the Hawks moved past last year's playoff loss with their first game against Orlando this year, a 93-89 loss on Nov. 8. After that, the Hawks won the last three games of the regular-season series.
''Our first game down there this year, we closed the book on last year,'' Collins said. ''And we want to keep it closed.''
---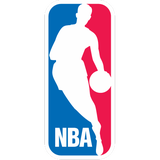 Get more from National Basketball Association
Follow your favorites to get information about games, news and more
---