National Basketball Association
National Basketball Association
Hawks suspend Josh Smith one game
Published
Jan. 16, 2013 12:00 a.m. ET

The Atlanta Hawks suspended top-scorer Josh Smith for Wednesday night's home game against the Brooklyn Nets for ''conduct detrimental to the team'' following an incident in practice the previous day.
The one-game suspension, which comes with an undisclosed fine, was announced Wednesday by Hawks general manager Danny Ferry.
Hawks coach Larry Drew would provide no details on the incident in Tuesday's practice.
''I really don't want to put too much focus on that anymore,'' Drew said before the game against the Nets. ''Tomorrow we'll welcome Josh back with open arms and we'll move forward.''
Hawks guard Jeff Teague also would provide no details on the incident.
''I don't even remember,'' Teague said. ''I think the whole practice was just a good day. I don't even remember what happened or how it went down or anything.''
Smith was called for a technical foul in Monday night's 97-58 loss at Chicago. Only a late basket by Teague saved the Hawks from setting their lowest scoring total in franchise history.
The Hawks have lost six of seven.
''Clearly I am competitive and was frustrated by our recent losses,'' Smith said in a statement released by the team. ''I understand and respect the team's actions and just want to get back on the court to do whatever is necessary to help my teammates. I apologize for letting them down and apologize to our fans for not being available for tonight's game.''
Smith was not expected to be at Philips Arena on Wednesday night.
Smith, 27, leads the team with 16.5 points and 2.3 blocked shots per game. He also is averaging 8.3 rebounds and 3.7 assists.
Smith, an Atlanta native and nine-year veteran, set career highs with averages of 18.8 points and 9.6 rebounds last season.
Ferry said he expects a positive response to the suspension from Smith.
''Josh and I discussed the issue and he understood and accepted this course of action,'' Ferry said. ''We are confident that he will respond positively, learn from this experience and come back with a renewed sense of purpose to the team moving forward.''
Smith can be a free agent after the season, and his future with the team is a key for the Hawks. Ferry could decide to trade the 6-foot-9 forward, especially if the Hawks keep falling in the Eastern Conference standings.
Drew said he hopes Smith remains with the team.
''We look at Josh as we do at any player in the situation of the last year of his contract,'' Drew said. ''Josh is a talented player. He's a big part of what we do. He's a guy that we can count on and rely on doing what we do, and hopefully he will be a Hawk for a long time. He's just a phenomenal talent.''
Ferry traded guard Joe Johnson and forward Marvin Williams before the season. Johnson made his first return to Atlanta with the Nets on Wednesday night.
---
---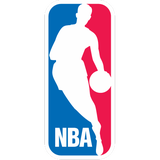 Get more from National Basketball Association
Follow your favorites to get information about games, news and more
---