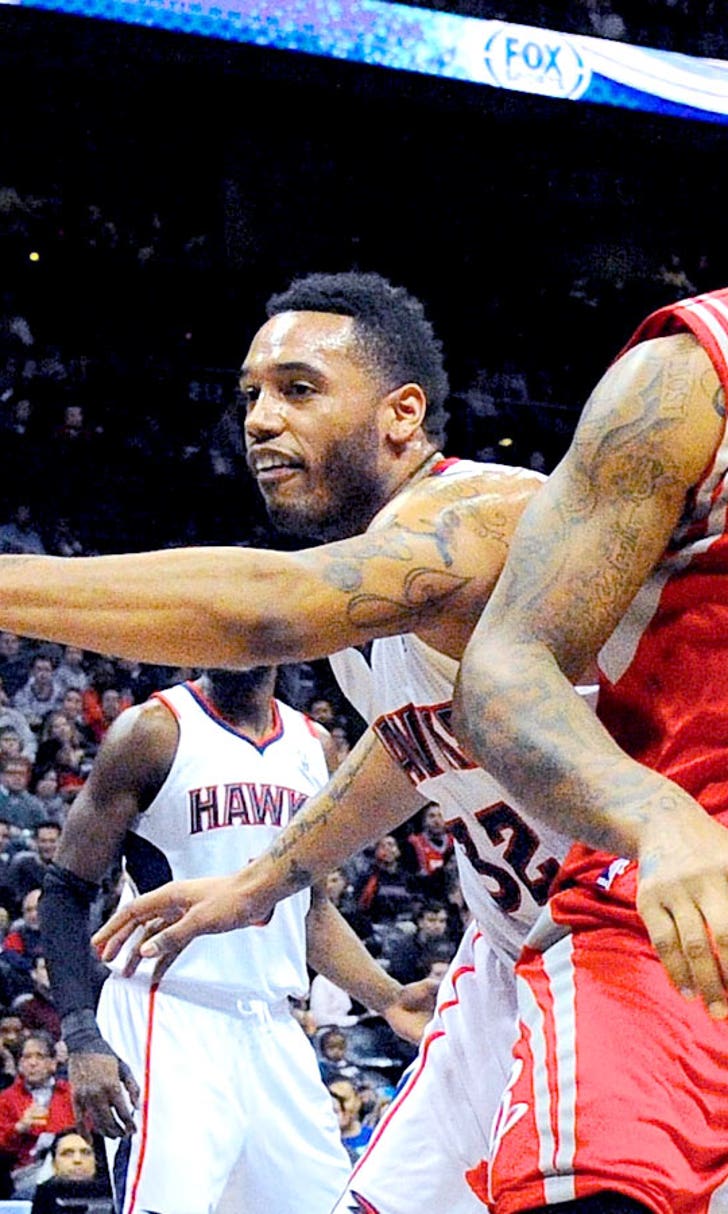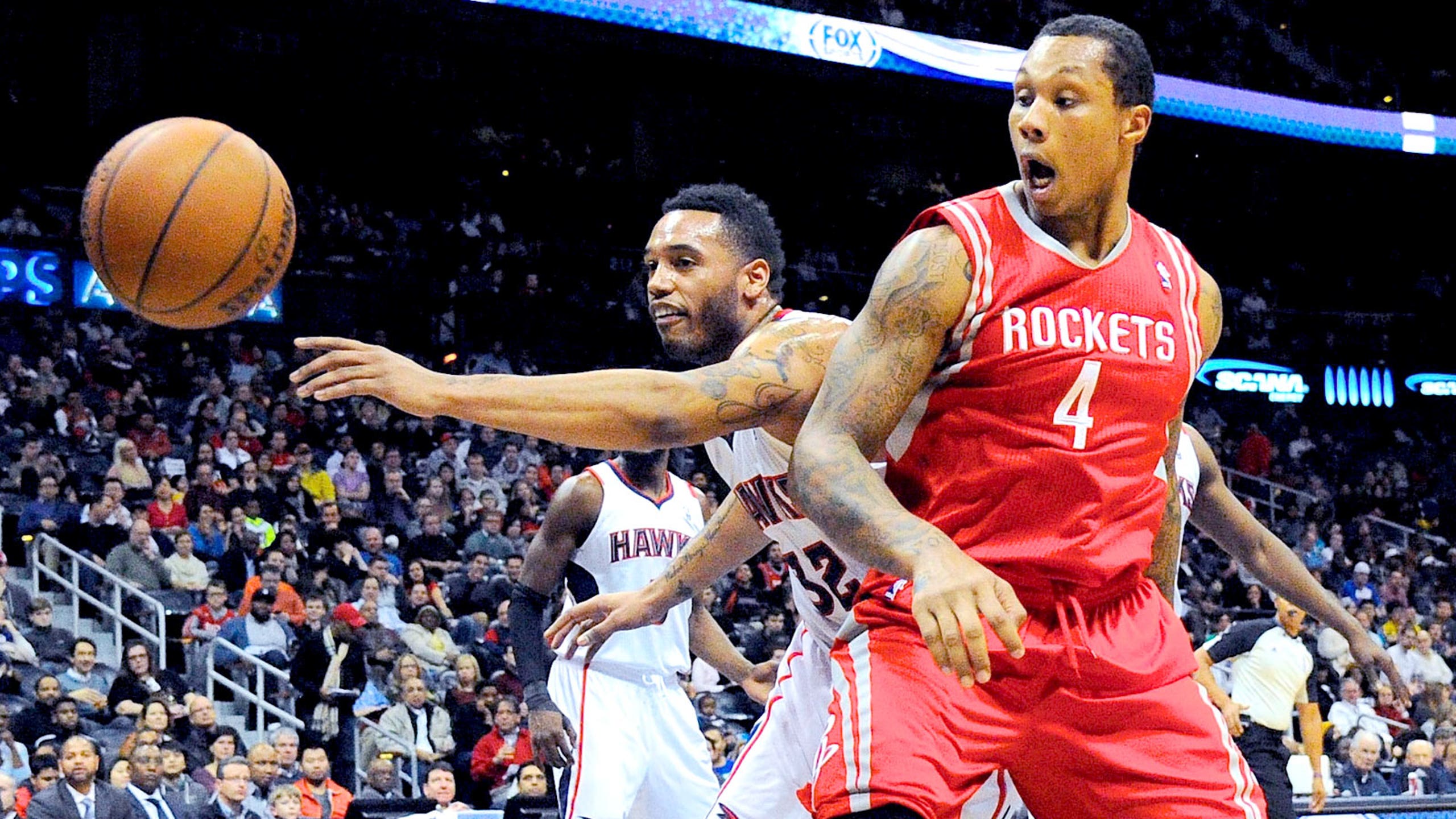 Hawks-Rockets Preview
BY foxsports • December 29, 2015
J.B. Bickerstaff thinks the Houston Rockets need to solve some fundamental problems in order to turn around what has been a frustrating season.
The interim Houston coach is sick of watching what he called the "ugly Rockets."
Three days after going on a rant for his team's poor play, Bickerstaff's Rockets return to the court Tuesday night looking to snap a three-game losing streak to the Atlanta Hawks, who travel to Houston for the second contest of a back-to-back.
The Rockets are 12-9 since Bickerstaff took over after a 4-7 start under Kevin McHale, but they remain plagued by uneven play.
The reigning Southwest Division champions won 88-84 in San Antonio on Christmas Day, holding the division-leading Spurs to a season low in points. But Houston (16-16) lost to another one of the Western Conference's disappointing teams, falling 110-108 at New Orleans on Saturday after getting outscored 16-5 over the final eight minutes.
Four of Houston's last five losses have come to Brooklyn, Denver, Sacramento and the Pelicans - teams with a combined .350 winning percentage.
"We have to solve our core issues," Bickerstaff said. "There's a reason why this team is so up and down. We come out here tonight, things aren't easy, things don't go our way and we turn into the ugly Rockets. It's frustrating for me. It's frustrating for all of us.
"Over and over again, we've disrespected the game," he continued. "Our priorities need to be clear and I need to do a better job playing people whose priorities are clear. Winning is the only priority."
James Harden's play has exemplified the team's seesaw season. The Rockets star has shot 35.7 percent from the floor over the past two games, but 45 percent or better in six of the last 10. He was 8 of 21 against the Pelicans, but made 5 of 11 from 3-point range and scored 25. The Rockets finished 15 for 33 from behind the arc, but missed 14 of their last 18 long-range attempts.
Harden said he agrees with Bickerstaff that the Rockets are "just not bringing it every single night."
"Every single night, no matter who we are playing, we've got to be ready to go," he said after Monday's practice, though he couldn't pinpoint a reason for the up-and-down play.
"If we knew that," Harden said, "then it wouldn't be happening."
Atlanta (20-13) had a six-game winning streak snapped in a 93-87 loss to Indiana on Monday to open a three-game road trip.
The Hawks averaged 111.5 points and shot 51.2 percent during their win streak but were 6 of 25 on 3-pointers against Indiana and turned the ball over a season-high 22 times. After getting outscored 31-13 in the second quarter, they forged a few ties in the third but were never closer than three in the fourth.
''Tonight's game was a game of spurts and they were better,'' Hawks coach Mike Budenholzer said. ''Collectively we didn't play well enough.''
Paul Millsap led Atlanta with 24 points, but backup point guard Dennis Schroder, who helped key the team's win streak by averaging 14.0 points on 50.8 percent shooting, scored just four on 2 for 8 from the field.
The Hawks have won the last three meetings with the Rockets, including both matchups last season, but Houston was without Harden and Dwight Howard for the second one.
---
---