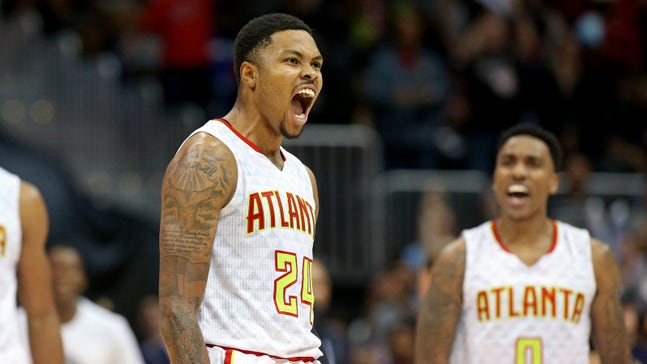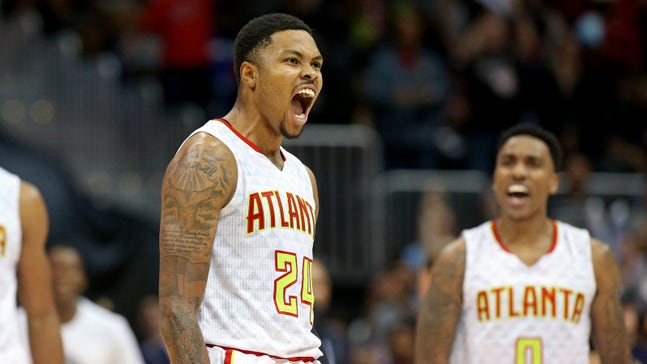 Hawks' Kent Bazemore got way up for this ridiculous block (VIDEO)
Published
Nov. 30, 2015 10:56 p.m. ET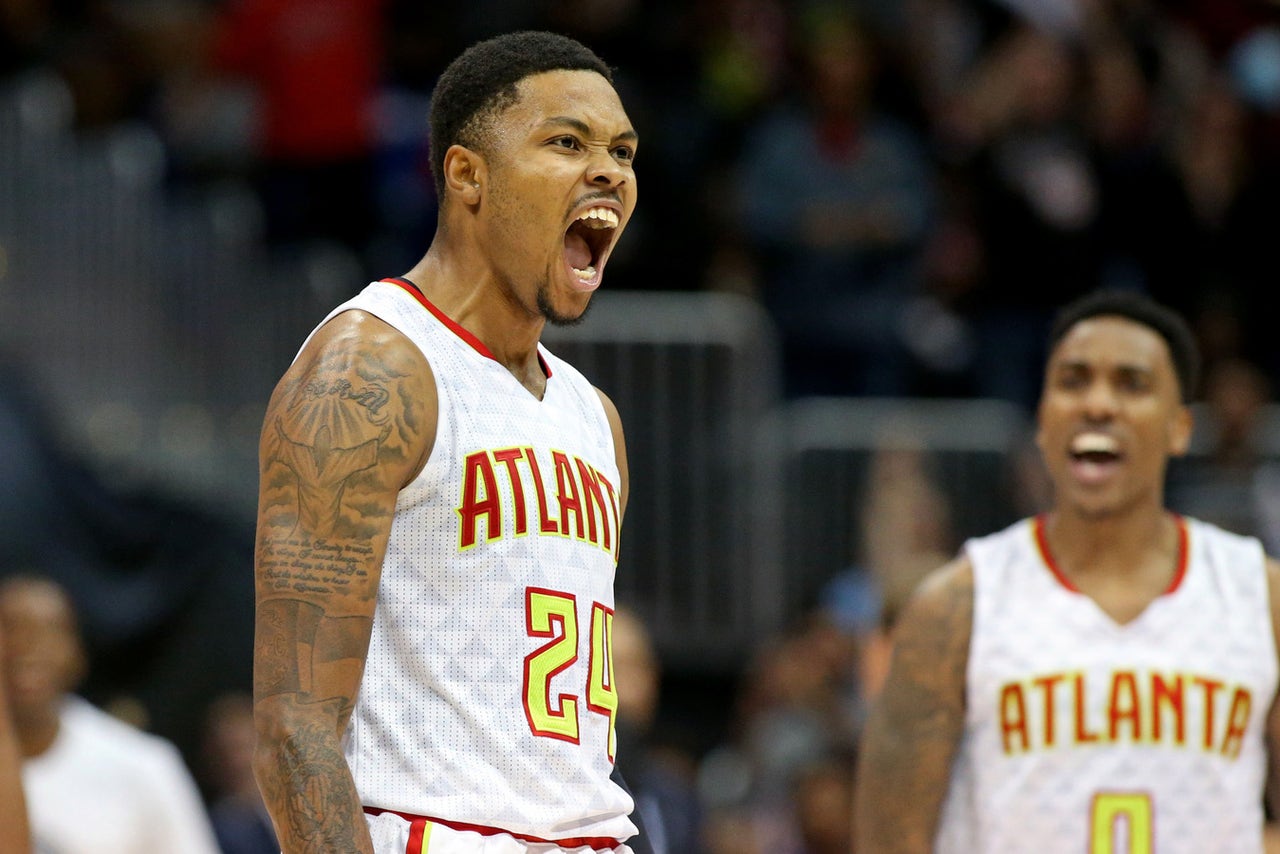 The Atlanta Hawks have largely used a playing-time-by-committee approach to replace DeMarre Carroll this season. And Kent Bazemore has been a big part of Atlanta's success in maintaining its defensive integrity on the wing as a result. Against the Oklahoma City Thunder on Monday night, Bazemore showed how big of a difference he can make with a rather spectacular weakside block:
There aren't very many players in the league who could recognize that play developing, get into position to challenge the shot, then actually elevate for the block. Not to double-down on the comparison of the Hawks to the Spurs, but it was kind of Kawhi Leonard-esque by Bazemore.
You know. Just on this one play, anyway. Oh, and by the way, the Hawks defeated the Thunder 106-100.
---
---