National Basketball Association
National Basketball Association
Hawks 116, Bulls 92
Published
Mar. 2, 2010 4:47 a.m. ET

Whether he was selected or not, Josh Smith is playing like an All-Star.
Smith scored 17 points with a season-high 18 rebounds, Jamal Crawford scored 21 points and the Atlanta Hawks beat the short-handed Chicago Bulls 116-92 on Monday night for their fourth win in five games.
``(Smith) does it all on the court,'' said Crawford, a former Bull. ``He blocks shots. He rebounds, he gets steals, he scores, he assists. He's a wonderful player and a great teammate.''
He didn't do it alone, though.
Marvin Williams had 18 points as Atlanta pulled away down the stretch after its 18-point, second-quarter lead dwindled to five early in the fourth.
Williams scored seven points during a 9-0 run following a basket by Chicago's Derrick Rose, making it 94-79 midway through the fourth quarter and breaking open a six-point game.
Rose led the Bulls with 24 points despite missing most of the first quarter after hurting his right knee. But it was a long night for a team that had won eight of 11.
Smith delivered his fourth straight double-double for the Hawks, after getting 22 points and 15 rebounds the previous night in an overtime win over Milwaukee.
The Hawks outrebounded the Bulls 63-37.
``I'm playing with a chip on my shoulder, however, I know it's most important to win,'' Smith said, when asked about getting passed over for the All-Star game. ``I am focused on winning all of them from here on out.''
Al Horford added 15 points and 10 rebounds for the Hawks. Joe Johnson scored 14 points, 12 in the first quarter as the Hawks grabbed a 34-23 lead, after getting nine during the overtime against the Bucks.
Already missing center Joakim Noah (plantar fasciitis in his left foot) and forward Luol Deng (swollen left knee), the Bulls got a big scare 4 1/2 minutes into the game.
Rose, who banged his left knee late in Saturday's game at Indiana, came up clutching his right one after Atlanta's Mike Bibby collided with him while trying to pick off a pass.
``It's still hurting a little bit,'' Rose said. ``The force of him just running into me is still getting to my knees. Yesterday it was kind of to the side of my knee. This time, it was right on the side of my kneecap. It hurt, but I tried to fight through it.''
The Bulls simply couldn't afford to lose another top player, but even when Rose came back, they had trouble sustaining a run for much of the game against the Eastern Conference's third-place team.
It was a tough start to a brutal stretch for the Bulls, who host Memphis, Dallas and Utah before visiting Orlando, Miami, Memphis and Dallas. When they return to the United Center on March 19, LeBron James and the Cleveland Cavaliers will be there to greet them.
It would help if they had their second-leading scorer (Deng) and top rebounder (Noah). Without them, the Bulls were overmatched up front.
``We have to get Joakim and Luol back,'' coach Vinny Del Negro said. ``Atlanta is a very athletic, strong front line. They are young and they have hurt us before. Obviously, that was the difference in the game. They would miss and go get it and control the tempo of the game.''
With two top players out and Rose missing time in the early going, the Hawks stayed in control for most of the game. They led by 18 in the second quarter and never were threatened until late in the third, when the Bulls started an 8-2 run.
A short jumper by Jannero Pargo and a fast-break layup by Flip Murray off a steal made it 75-68. Pargo then started the fourth quarter with an 18-footer, and after a jump hook by Horford, Hakim Warrick scored to make it 77-72.
``We're a deep ballclub this year,'' Smith said.
NOTES: Noah does not expect to be back this week but hopes to be ``able to play when it matters,'' even if he's not 100 percent. He missed seven straight games at one point in February because of his foot problem. ... Del Negro expects Deng to return Thursday against Memphis. James Johnson started in his place and had nine points. ... Taj Gibson had 13 rebounds for Chicago. ... Atlanta's 63 rebounds were a season-high.
---
---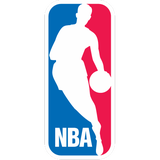 Get more from National Basketball Association
Follow your favorites to get information about games, news and more
---