National Basketball Association
National Basketball Association
Grizzlies send three plus pick to Cavs
Published
Jan. 22, 2013 12:00 a.m. ET

The Memphis Grizzlies traded Marreese Speights, Wayne Ellington, Josh Selby and a future first-round draft pick Tuesday to the Cleveland Cavaliers for Jon Leuer.
The trade is the first big move by the Grizzlies' new ownership and clears about $6 million in salary in getting Memphis under the luxury tax threshold this season. The Grizzlies rank fourth in the West and are 6-4 over their past 10 games after the NBA's best start this season.
The deal gives the lottery-bound Cavs another first-round pick to improve a team entering Tuesday night's home game against Boston with a 10-32 record - second-worst in the Eastern Conference. Speights also will help replace center Anderson Varejao who will miss the remainder of the season after developing a blood clot in his right lung.
Varejao remains hospitalized at The Cleveland Clinic.
The ownership group led by Robert Pera took over the Grizzlies on Nov. 5, and they had been scheduled to pay about $4 million in luxury tax this season with a payroll more than $74 million. This should help Memphis keep its starters Rudy Gay, Zach Randolph, Marc Gasol, Mike Conley and Tony Allen together the rest of this season for another postseason run.
''It's a trade that had to be made from a business decision, so we have a chance to keep our core together and we move forward,'' Memphis coach Lionel Hollins said. ''Hate to lose Mo and Wayne or Josh, but it's part of the business of basketball and you have to do things. You have to make some tough decisions, and tough decisions were made and we live with them and move forward.''
Speights is earning $4.2 million this season, while Ellington's salary is $2 million. The Grizzlies also get a $6.4 million trade exception good for a year to help sign a free agent or use in a trade.
''I've been blessed to play for a team and a city that has embraced me,'' Speights, who had to agree to any trade, wrote on Twitter. ''I will never forget the love and support I received from (hash)grizznation.''
Cleveland coach Byron Scott thinks the trade will benefit Cleveland in several ways.
''The biggest thing out of the whole deal is getting Mo (Speights) in there and getting that first round pick as well,'' Scott said. ''Very valuable assets. It was a good day for us.''
The 6-foot-10 Speights will help ease the loss of Varejao, who was leading the NBA in rebounding. Speights averaged 6.6 points and 4.7 rebounds as one of the Grizzlies' top reserves but had been averaging only 14.5 minutes this season coming off the bench in Memphis. His contract expires after next season.
''We needed another big with Andy being lost for the season,'' Scott said. ''Maurice is a guy who has been in the league for a while. He's definitely proven he can play. He's a good mid-range shooter, is a tough kid and rebounds the ball. Wayne Ellington can stretch the floor. He's gotten better each year he's been in the league. Josh is a little bit of a combo (guard).''
The players were expected to arrive in Cleveland on Tuesday night. They must first pass physicals and Scott hopes they will be able to practice Thursday and possibly play Friday against Milwaukee.
Cleveland is trying to maintain salary-cap space and stay away from any maximum contracts so it can be active in free agency over the next two years. General manager Chris Grant has been doing all he can to attain assets to help the rebuilding, which is taking longer than expected.
''Marreese will strengthen our front court, while Wayne and Josh will add depth to our back court,'' Grant said in a statement. ''At the same time, we are adding a valuable asset with another future first round pick, while also maintaining our future flexibility.''
The Cavaliers also waived Jeremy Pargo to create room for the trade.
The Grizzlies already owe a first-round draft pick to Minnesota, so the Cavaliers will get Memphis' first-round selection after that. The selection is protected so Cleveland could only pick between Nos. 6 and 14 in 2015 with the pick protected only for the top five in 2017 and 2018.
Ellington, picked up in a trade from Minnesota last July, helped Memphis beat Miami on Nov. 11 with a career-high seven 3-pointers and 25 points. But he has hit only 34 3s in his other 39 games this season. Selby has played in only 10 games this season.
Memphis gets 6-10 Leuer who is averaging 2.4 points in nine games. He was the 40th draft selection overall in 2011 by Milwaukee and was claimed off waivers by Cleveland in July. Leuer averaged 19.5 points and 12.3 rebounds playing with the Cavaliers' D-League team, the Canton Charge.
But the Grizzlies will need to add at least a couple players to the roster quickly. They host the Lakers on Wednesday night.
---
---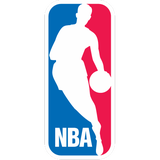 Get more from National Basketball Association
Follow your favorites to get information about games, news and more
---