National Basketball Association
National Basketball Association
Grizzlies rally to stun Spurs in Game 1
Published
Apr. 17, 2011 1:00 a.m. ET

Zach Randolph raised his fists above his head. The Memphis Grizzlies carried the motto ''Let's Make History'' into the playoffs, and in a stunning Game 1 upset, they had already done it.
Sixteen years after entering the NBA, the Grizzlies finally have a postseason win.
Randolph had 25 points and 14 rebounds, and Shane Battier hit a go-ahead 3-pointer with 23.9 seconds left Sunday to give Memphis a 101-98 victory over the top-seeded San Antonio Spurs.
It's the first playoff win ever for Memphis, which had been 0-12 in four previous trips.
''It's nice from an annoyance perspective to have it out of the way, because I don't have to answer questions about being 0 and 13,'' Grizzlies coach Lionel Hollins said.
Instead, all the questions are about the 61-win Spurs being down 0-1.
Playing without All-Star guard Manu Ginobili, who continued to rest his sprained right elbow, San Antonio still had a chance to send the game to overtime. Richard Jefferson missed an open, straight-ahead 3-point look as time expired, then bit down on his jersey collar.
''I was wide open,'' Jefferson said.
Randolph, who scored nine in the fourth and bullied San Antonio's aging frontcourt with all of his 255 pounds, walked past Jefferson with his fists raised in triumph. The rest of the Grizzlies bench spilled onto the court, waving towels and leaping back into the locker room.
The Grizzlies entered the NBA in 1995 as an expansion franchise in Vancouver. Six seasons there never ended in the postseason, and after moving to Memphis in 2001, the Grizzlies waited two seasons before the first of three consecutive first-round sweeps. The last was in 2006.
So playoff inexperienced are the Grizzlies that Hollins had never coached in the postseason before Sunday, and eight of his players lacked any playoff experience.
Not Battier. He was with the Grizzlies for all three of those playoff sweeps, making it somewhat fitting that it was his 3-pointer to seal the franchise's first win.
''It was awesome. I'm really happy for the city,'' Battier said. ''Beale Street will be a fun place tonight. Most of these guys don't know the history or the heartache that the city has gone through. I'm happy for the city.''
And his big shot?
''When you're on the road, down two, may as well go for the 3,'' he said.
Spurs coach Gregg Popovich wasn't in the mood to dissect it much, either.
''What do you want to know about it?'' Popovich said. ''It counted for three. He caught it. He shot it. And he made it.''
Tony Parker led the Spurs with 20 points. But San Antonio sorely missed his backcourt partner, Ginobili, who had been listed as doubtful entering Sunday. Yet between the 33-year-old practicing a day earlier and his teammates convinced he would play, seeing Ginobili in lineup wouldn't have been much of a stretch.
Popovich played it safe.
''You know (darn) well he's not happy with me. And you know (darn) well he wants to be on that court,'' Popovich said. ''But I made my decision.''
Popovich wouldn't speculate whether Ginobili might play in Game 2 on Wednesday. But after the Spurs lost their sixth consecutive playoff opener, Ginobili may no longer have such hard time convincing Popovich he's ready.
The Spurs badly missed their second-leading scorer. George Hill started in Ginobili's place but went just 2 of 7 from the floor and finished with 15 points. The NBA's top 3-point shooting team also suffered without Ginobili's range and penetration to draw in perimeter defenders.
San Antonio went 6 of 15 from behind the 3-point line. Matt Bonner hit two of those in the final 2:09, his second one putting San Antonio ahead 96-94 with 1:28 remaining.
The Grizzlies spent the week insisting they didn't tank their final two games to assure they'd get the Spurs. But the way Randolph and Marc Gasol, who had 24 points and nine rebounds, punished San Antonio in the frontcourt, San Antonio certainly doesn't look like a bad matchup for Memphis.
''Zach played great. He made some great shots with Marc,'' said Spurs forward Tim Duncan, who had 16 points and 13 rebounds. ''They're both big bodies and that's what they're game is based on, having those bigs inside. And them making shots, we have to pay attention to them more, obviously.''
Eighth seeds have eliminated No. 1s just three times in NBA history.
For now, the Grizzlies are just happy with a start.
''We're in the playoffs,'' Hollins said. ''It's not important to me that it's our first playoff win ever.''
Notes: The Spurs shot a season- and playoff-high 47 free throw attempts. They made 36 of them. ...The Grizzlies are now 3-2 against the Spurs this season.
---
---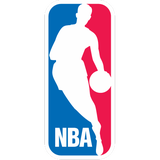 Get more from National Basketball Association
Follow your favorites to get information about games, news and more
---