National Basketball Association
National Basketball Association
Grizzlies extend win streak to 8 with victory over Jazz
Published
Feb. 4, 2015 11:59 p.m. ET

The Memphis Grizzlies leaned on Zach Randolph and Marc Gasol to outmuscle the young Utah Jazz.
The Jazz big-man corps of Enes Kanter, Derrick Favors and Rudy Gobert hope to reach their level one day, but couldn't make it happen on Wednesday night. The Grizzlies extended their Western Conference-high winning streak to eight games with a 100-90 win against the Jazz.
"That's like eight years from now for us, if you put it in those terms," Jazz coach Quin Snyder said. "That's the level of savvy and experience and physicality that their bigs play with. I do think there's a lot of things that they do that we can learn from."
Gasol, Randolph and Kosta Koufos dominated the interior, combining for 51 points, and Memphis outscored Utah 46-36 in the paint. Kanter, Favors and Gobert finished with 25 points among them.
"Being consistent and not being satisfied," Gasol said about the winning streak. "To win on the road especially against a team like this with their size, is out of the ordinary you have to play defense and you have to get back."
Grizzlies coach Dave Joerger also pointed out that their defense was better in the second half.
"Thought we executed pretty well offensively, but defensively giving up 51 in the first half and 39 in the second half was a big deal for us," he said.
The Grizzlies led by 16 in the first half and controlled the game, but the Jazz went on several runs to stave off a blowout. Still, they never led after the 7:30 mark of the first quarter.
Balanced scoring helped their attack, with four starters in double figures. Gasol led with 23, Randolph had 18, along with 11 rebounds, Mike Conley had 17, Green, 13. Koufos finished with 10 off the bench.
Trey Burke led the Jazz (17-32) with 21 points and is averaging 16.8 points in the last six games.
"I'm down, we lost," Burke said. "It's always bad when you lose, regardless of how you played and regardless of how anybody played. You want to win the game. Especially losing two in a row, that kind of hurt.
"(I'm) just playing with confidence, searching for opportunities to make plays for the team."
Kanter led the way with 16 points and grabbed 10 rebounds, and Gordon Hayward finished with 15 for the Jazz.
The Grizzlies led 58-51 at halftime thanks to a 56.1 field goal percentage, including 62.5 percent from 3-point range.
The Jazz kept falling far behind, down 16 at one point. But they closed the half with a 9-0 run highlighted by an Elijah Millsap buzzer-beating layup to cut the lead to seven.
"They're just a very physical team," Snyder said. "I thought we competed. I didn't feel like we got pushed around inside. But the physicality of the game did affect us. It just requires you to be even tougher. Cut harder, be more precise."
TIP-INS
Jazz: Forward Chris Johnson saw his first game action after being signed to a 10-day contract on Jan. 28. He finished with five points in nearly 17 minutes. ... The Jazz are 5-7 on the second night of back-to-back games. ... The Jazz lost the assists comparison 26-15. ... The Jazz missed nine free throws to shoot 65.4 percent.
Grizzlies: Vince Carter did not play due to a left foot tendon injury suffered last Thursday. ... Tony Allen played through hamstring and ankle issues. ... Beno Udrih played despite a sore right calf. ... Randolph hit a 60-foot bank shot at the first-quarter buzzer to give Memphis a 30-23 lead. "I've been shooting those half court shots for a long time. I've made a couple in my career," Randolph said.
CHUGGING ALONG
The Jazz are four games into a tough five-game Western Conference stretch that included the Clippers, Warriors, Trail Blazers, Grizzlies and Suns. Their record is 1-3, but the losses to the Clippers and Blazers were by six points combined.
"I think we've been competitive, the scores would indicate that," Snyder said. "More than that I think we're beginning to develop more of an identity. I think there is some maturity, and I think these type of games, even though they are difficult, help you grow."
UP NEXT
Jazz: At the Phoenix Suns on Friday
Grizzlies: At the Minnesota Timberwolves on Friday.
---
---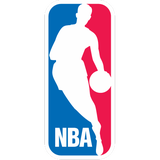 Get more from National Basketball Association
Follow your favorites to get information about games, news and more
---