National Basketball Association
National Basketball Association
Former Nuggets coach Karl joins ESPN as analyst
Published
Sep. 30, 2013 2:53 p.m. ET

George Karl, who won the NBA Coach of the Year award last season but then lost his job in Denver, is joining ESPN as a studio analyst.
Karl signed a multiyear deal but will clearly keep an eye out for a return to the sideline. He previously worked for ESPN as a studio analyst during the 2003-04 season.
''I think they know and I know that in the right situation there's always the possibility of going back to coaching,'' Karl said. ''I had a great time last year with Denver, but in the same sense I enjoyed my time there eight years ago, and it's always fun to put yourself in kind of an analyst-type situation. And hopefully I can maybe give some insights that coaches are really important in this game. I think coaches are probably the key to winning championships as much as anything else.''
Karl will debut Friday night on the 11 p.m. EDT ''SportsCenter'' and also appear on other NBA programming on the network.
Karl led the Nuggets to a 57-25 record last season, but Denver, unwilling to give him a contract extension, instead fired him with a year left on his deal. He interviewed with the Memphis Grizzlies and had discussions with the Los Angeles Clippers. But by then, he thought, they had already turned their focus to Doc Rivers.
''The situation in Denver kind of blew up late, and even though there was a lot of guys that had changed by then, most of the jobs had been taken that I think I would have been interested in,'' Karl said.
So it's back to TV, and he's interested in watching the new coaches in new places after a year of huge turnover in his profession, from Rivers' move across the country to Jason Kidd's across town to the Nets.
But Karl acknowledges some sadness in not leading the Nuggets in their first day of practice Tuesday. He's hoping to visit the San Antonio Spurs as they train in Colorado Springs, Colo., at friend Gregg Popovich's alma mater of Air Force, but that's not the same as doing the coaching himself.
''I can't deny that I'm, I guess, low or melancholy a little bit about not being with a team and not being on the sideline, not being in training camp,'' Karl said. ''Training camp's probably the most fun for any coach. That's just the way it is.''
As for the Nuggets, whom Karl coached for the last eight of his 25 seasons, he thinks the loss of Andre Iguodala will hurt but the additions of Nate Robinson and Randy Foye will improve their poor 3-point shooting. He believes the key will be how well point guard Ty Lawson picks up new coach Brian Shaw's offense.
''When he feels comfortable and he feels confident, I think he has an ability to take any team to a high level,'' Karl said.
---
Follow Brian Mahoney on Twitter: http://www.twitter.com/Briancmahoney
---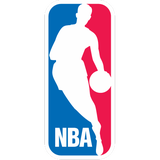 Get more from National Basketball Association
Follow your favorites to get information about games, news and more
---