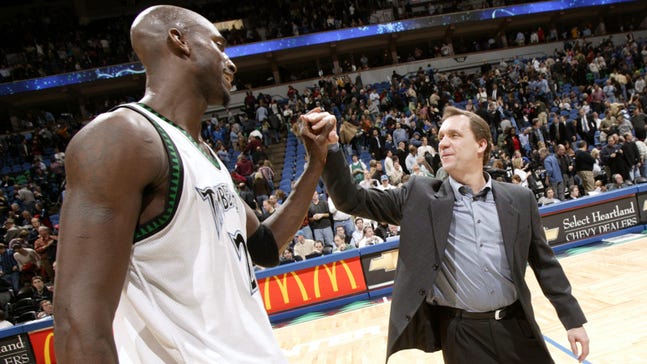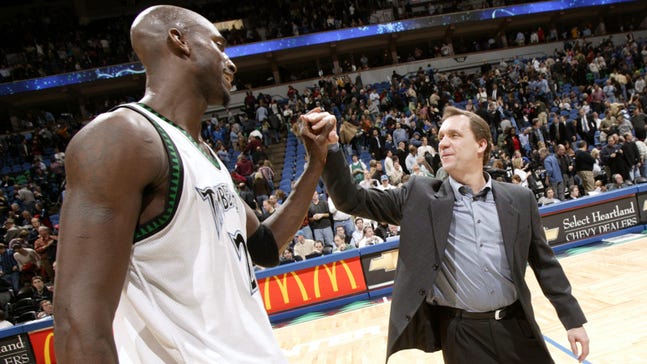 Flip Saunders says Kevin Garnett, Tayshaun Prince can start 'defensive culture'
Published
Aug. 17, 2015 11:53 a.m. ET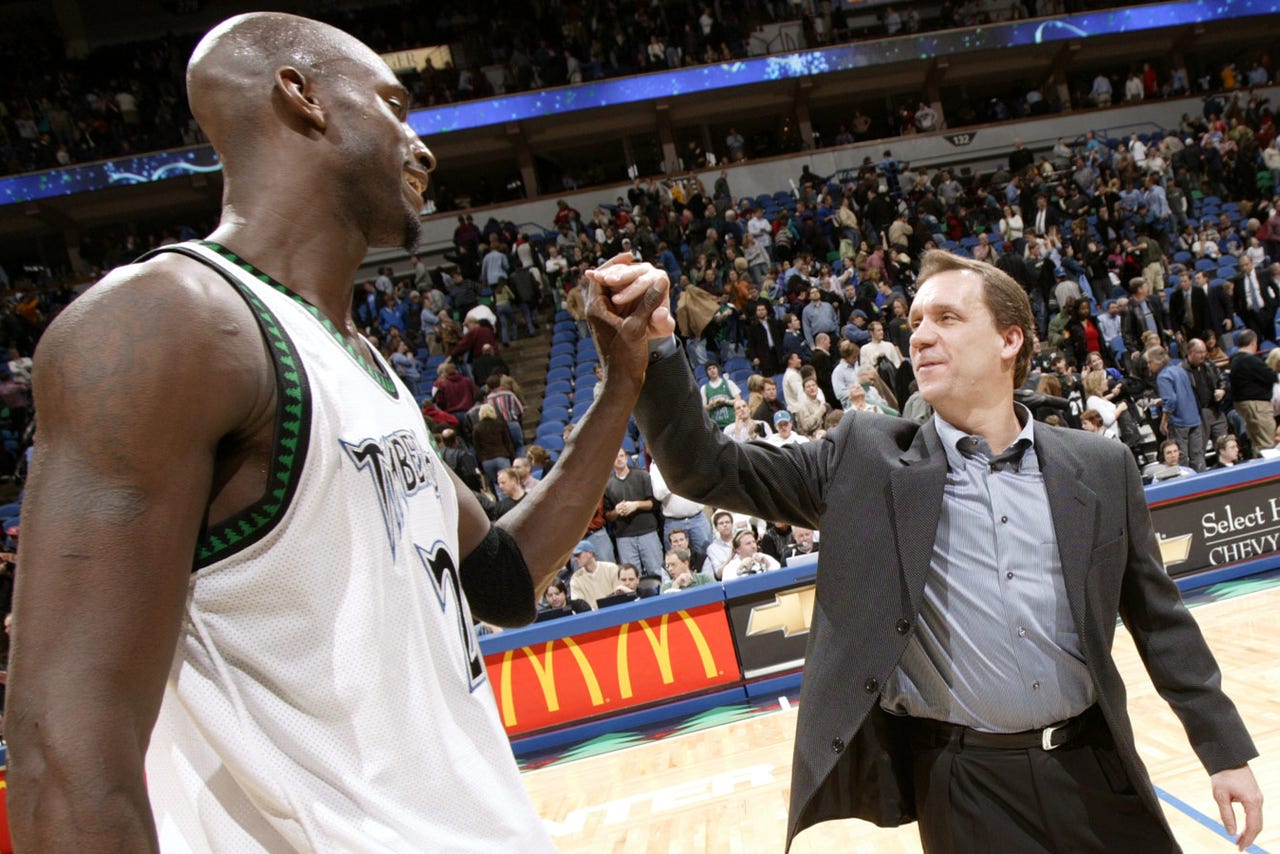 People like to make fun of the "veteran leadership" narratives that come with experienced players joining young teams, but they can actually make a difference. Flip Saunders tweeted as much over the weekend:
Flip does make a good point. Garnett is known as one of the ultimate leaders of his basketball generation. He's not just a guy who plays and practices hard. He's also someone who genuinely understands defense. 
KG may not be able to move like he once could, but the intelligence is still there. You can see it from the way he controlled a D with the Nets last year, even if his teammates didn't have all that much success when he was in Brooklyn. It's obvious he could have a positive impact on Karl-Anthony Towns.
The same type of praise (though less effuse) could be said about Tayshaun Prince on the perimeter. Prince was one of the league's best outside defenders in his prime with the Pistons. Now, he's lost a step. Maybe two. But, like with Garnett, the intelligence factor is still there. And obviously, the Wolves would love a nice mentor to help Andrew Wiggins perfect his defensive abilities after what was a tremendous first NBA season.
Flip even said it: He wants to create a defensive culture. Those two guys can probably do that. Now, he just needs to hope the young guys buy in.
(h/t Twitter)
---
---