National Basketball Association
National Basketball Association
Favors scores 21, Jazz top Spurs, end skid at 9
Published
Dec. 9, 2014 11:51 p.m. ET

SALT LAKE CITY (AP) Overhauling their philosophy on offense and defense has brought more pain than reward to Utah for much of the season.
That's one reason Utah's 100-96 victory over San Antonio on Tuesday night left a feeling of satisfaction in the Jazz locker room. Finally, the Jazz saw what could happen when they put together four complete quarters against a quality opponent.
''We didn't get down by 20 points tonight, which has kind of been our calling card,'' Utah forward Gordon Hayward said. ''Being able to stay in the game with a team like this was huge for us.''
Derrick Favors had 21 points and eight rebounds, while Hayward added 20 points and seven boards to help the Jazz snap a nine-game losing streak. Enes Kanter added 12 points and 15 rebounds for his fourth double-double of the season, while Alec Burks chipped in 14 points for Utah, which lost all four games against the Spurs last season.
Tim Duncan had 23 points and 13 rebounds for San Antonio, who lost to the Jazz for the first time in two years. Kawhi Leonard added 16 points and Danny Green chipped in 13 for the Spurs. San Antonio played without starting point guard Tony Parker and then lost coach Gregg Popovich to a third-quarter ejection.
Utah outrebounded San Antonio 43-37, although the Spurs had a 62-50 advantage in points in the paint.
The Jazz scored on five straight possessions down the stretch, culminating in Hayward's jumper, to stake out a 97-87 lead with 1:50 remaining.
''I thought they were very aggressive,'' Popovich said. ''I thought they were patient. They executed well. They played better than we did in almost every facet of the game.''
Second-quarter struggles have been an ongoing issue for Utah this season, but the Jazz put together a complete first half for one of the few times this season. Utah edged in front 44-43 when Hayward drove for a layup with 34 seconds remaining in the half, claiming a rare halftime lead.
''It's just growth,'' Favors said. ''At the beginning of the year, we probably wouldn't have made the plays we made, especially at the defensive end.''
The Jazz stayed in front through much of the third quarter and led 67-59 when Favors completed a three-point play. San Antonio rallied to tie it at 69 on Green's layup.
Momentum shifted back in Utah's favor when Popovich was tossed after getting two quick technical fouls with 10.4 seconds left in the quarter. Hayward and Rodney Hood each made a pair of free throws and the Jazz took a 78-72 lead into the fourth.
''We hoped it would turn,'' Duncan said. ''Balls (were) bouncing the wrong way. We were just off all night. They brought a lot of energy and continued to make plays, and give them credit for that. They played better for 48 minutes than we did.''
The Spurs had won 11 of their last 12 games before losing to Utah.
TIP-INS
Jazz: Kanter was fined $25,000 by the NBA after throwing his mouth guard into the stands during Utah's loss to Sacramento on Monday. Kanter publicly apologized on his Twitter account over the incident. . Favors scored 11 points in the third quarter. . Hayward has scored at least 20 points in 10 games this season.
Spurs: Parker has a strained left hamstring. He appeared in all four games against Utah last season, averaging 20.0 points and 7.3 assists. . Leonard tied his career high with five steals. . The Spurs lead the league with 25.2 assists per game. They finished with 23. Manu Ginobili had a team-high eight.
HOT SHOTS
Utah shot at least 50 percent from the field for just the fourth time this season, going 40 of 80 from the floor. The Jazz improved to 3-1 in those contests. ''We've been due for some guys to hit some shots,'' Jazz coach Quin Snyder said. ''As long as we share the ball, that's the most important thing. Live with the result. I'd rather have that. On the whole, you eventually get what you want if you're unselfish.''
DOUBLE TROUBLE
Duncan posted a double-double or triple-double for the fourth straight game. He has 11 double-doubles this season and is sixth all-time in the NBA with 808 career double-doubles.
UP NEXT
Spurs: Host New York on Wednesday.
Jazz: Host Miami on Friday.
---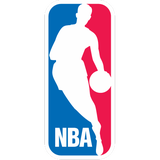 Get more from National Basketball Association
Follow your favorites to get information about games, news and more
---