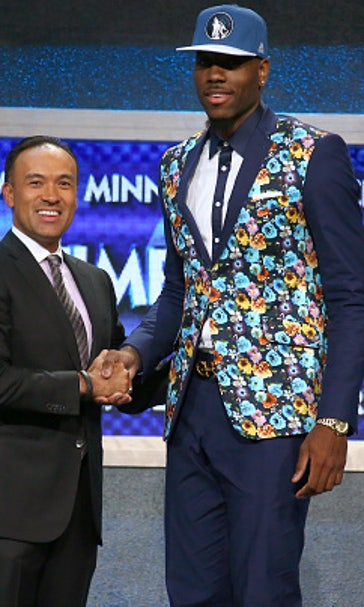 Everything you need to know about Cavs draft pick Rakeem Christmas
July 1, 2015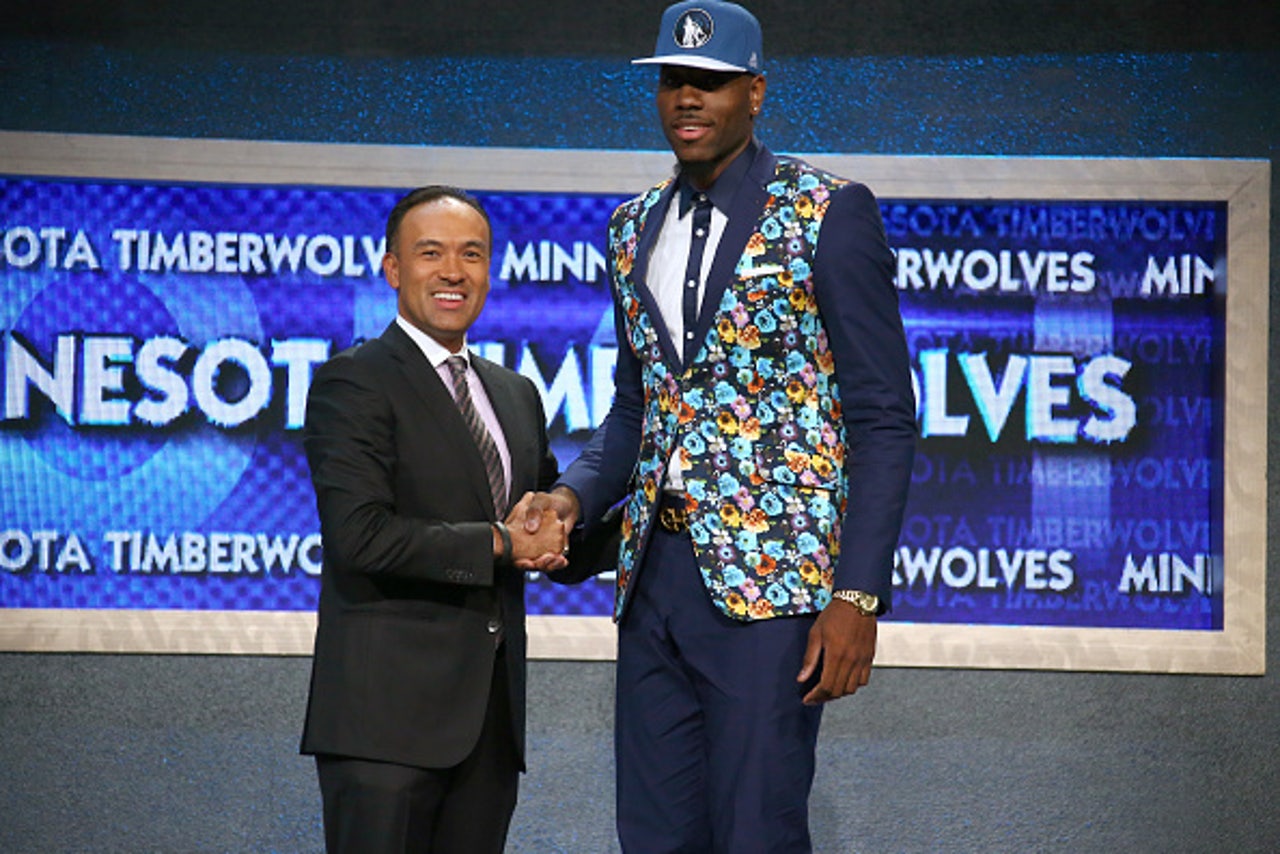 by Scott Sargent
When the Cleveland Cavaliers traded the rights to Duke point guard Tyus Jones to the Minnesota Timberwolves, they, in turn, received the rights to the Turkish Terror, Cedi Osman, a future second-round draft selection, and the rights to a big man out of Syracuse named Rakeem Christmas. Aside from being incredibly festive and potentially related to Lloyd, Rakeem Christmas is a big-bodied 23-year-old who appears to be on one hell of a trajectory as an erstwhile raw project from the Virgin Islands.
While it's the young players who garner much of the hype, and foreign players who usually come equipped with plenty of intrigue, Christmas comes to Cleveland as a four-year player who just recently sprung on to the scene. As we did with Cedi Osman earlier this week, here is everything you need to know about the 6-foot-9-inch banger
So, who is this kid you call Rakeem Christmas?
Seems like a decent place to start. Christmas, as intimated above, is a 6-foot-9-inch, 250-pound forward-center from Syracuse University. A tad undersized for the post, Christmas makes up for his lack of vertical existence with a 7-foot-6-inch wingspan and a standing vertical jump of 29 inches.
Originally born in Irvington, N.J., Rakeem and his mother moved to St. Croix in the Virgin Islands when he was just a young lad. While in the Virgin Islands, his mother, Landra (who reportedly went by Jenny) Hamid, passed away due to renal failure at the age of 28. Christmas remained in St. Croix and was raised there by his grandmother. A baseball player as a kid, Christmas' height started to steer his interests in a different direction as he stood at 6-foot-4 in the seventh grade—which just so happens to be the first time he picked up a basketball.
Moving back to the states at age 13, Christmas fell under the watch of his aunt, Amira, who took guardianship of Rakeem near Philadelphia, Pennsylvania. As the story is told, all Rakeem could really do on the basketball court was run—quickly—and jump—very high. Though towering over many of his peers, Christmas didn't see much of the basketball floor until his sophomore year of high school where the coaches effectively turned the key for the first time on what was a two-year project. Not long thereafter, ESPNU ranked Christmas as the No. 7 player in the Class of 2011 thanks to his ability to block and alter shots. He would eventually settle in the top 20—ahead of players like Michael Carter-Williams, Kentavious Caldwell-Pope, and Otto Porter Jr.—and was ranked as the top center in his graduating class.
From ESPNU:
The future Orangemen defensively controls the paint area with a hostile disposition and seems to take personal offense when an opponent scores from in close. He is a relentless rebounder with a good understanding and superb timing when tracking offensive rebound opportunities. He is a good runner and jumper that puts pressure on his opponent to run the floor each possession and is good for one or two easy buckets a game in transition. He is a surprisingly good passer from out of the post that finds open teammates. Displayed the ability to score off the dribble from the high post area with a floater with excellent touch and body control a skill that is rare for a player of Christmas' size.
Though he would go on to spend four years at Syracuse, Christmas earned his degree in three, earning a B.S. in communications and rhetorical studies from SU's College of Visual and Performing Arts in May of 2014. His senior season at 'Cuse was actually as a grad student where he studied for instructional design, development and evaluation.
Said Christmas on college: "Anyone can finish in three years. You don't have to be smart. You just have to do the work. It's the work ethic. Some people come here and just want to party and stuff like that. But you have to get your work done."
His mother's name is memorialized on the outside of his right arm. His style sense is mad strong.
Wow, so this kid is kind of impressive. From losing his mother at a very young age to moving all over the world, he seems to have a decent head on his shoulders. But can he play the game?
That's always the rub, eh? Good news is, Christmas' defense never wavered. Through his collegiate career, despite playing at a higher level than when he was feasting on the shots of high schoolers in PA, he's still long, can still rebound and can still utilize that wing span to block and alter shots—that 9-foot-3-inch standing reach is no joke. He blocked nearly three shots per 40 minutes as a senior. Honestly, one of the biggest knocks on Rakeem is his age (he's just nine months younger than Tristan Thompson, a guy who will be earning his second NBA contract in a matter of days). He was held back a year when in St. Croix and spent his full time at Syracuse due to that whole education thing, so many feel his ceiling is a lot more—how can we put it?—visible than some others. He'll have some learning to do at the NBA level due to Jim Boeheim's preference for zone defense, but the kid earned his degree in three years. Let's give him the benefit of the doubt here.
You seem to be tip-toing around the whole basketball playing thing.
It's that obvious?
Yes. Can he play basketball? As in: Can he shoot, dribble, pass—you know, things that are also pretty important?
In short, yes. It's just taken a lot longer for Rakeem to develop offensively than many would have preferred. Hidden for most of his tenure at Syracuse, Christmas' usage rate ballooned during his senior season, going from 13 percent to 26 percent. A low-post player, Christmas maintained his efficiency despite getting a handful of additional touches, finishing with a 62 percent TS%. He played with his back to the basket, but also moved very well, cashing in on rolls to the rim throughout the season. He shot 71 percent from the free throw line, typically the bane of most big men. Had Syracuse not had a self-imposed ban on tournament play, there's a decent chance the fair weather NCAA fan would know a lot more about him and his game.
How'd he do at the NBA Combine?
Funny you should ask. He killed it.
Here's DraftExpress's recap of his first day of competitive action:
The 6′ 9" big man was one of the best players between both groups on Thursday, showcasing a much more polished offensive game than we saw at Syracuse. Known mostly for his rim protection, offensive rebounding and ability to finish (thanks to his 7′ 5.25" wingspan) with the Orange, Christmas scored in a variety of ways on Thursday. The Virgin Islands native knocked down a handful of mid-range jumpers, including a step back going to his right. Christmas also ran the floor in transition, dropped in a right handed jump hook and showed off his mobility by diving hard out of pick and roll sets. Christmas did a lot of damage facing up from mid-post areas as well. The 23-year-old big man shot nine free throws, in large part due to his ability to jab right, put it on the floor going left, and sweep his arms through the defender to draw the foul – he even dropped in an And 1 floater on one occasion. Christmas scored in a variety of ways on Thursday and did a couple of things scouts and executives questioned about his game during his four years in college.
Not bad, eh?
What did David Griffin have to say about the pick?
"We were very lucky that a kid we had a lot higher on the board than No. 36 was there in Rakeem Christmas. He's a big who can play both the four and the five, he can pick and pop, he can finish in the paint. His growth and learning curve—or rather improvement curve—was incredible. The trajectory that his career is on right now is exciting to be a part of. He's really excited to be here as well, and that's awesome.
"Rakeem's offensive improvement was radical, improving in such a short period of time, and his defense was something we believed in from the beginning."
But is he really excited to be coming to Cleveland?
Can me make the Cavs' active roster?
Can he? Yes. Will he? This will depend on what other big men David Griffin can acquire between now and the start of the season. Christmas has a great chance at potentially making the 15-man roster, but being a guy who spends a lot of time taking trips up and down I-77 to hone his craft in Canton. Don't forget: If Griff had his way, almost all rookies would spend time in the D-League and not being forced to take up an active spot, but thems the rules.
More from Waiting For Next Year:
---
---