National Basketball Association
National Basketball Association
Enthusiastic, young Suns seem headed in right direction
Updated
Mar. 4, 2020 7:02 p.m. ET

PHOENIX (AP) After one of the worst seasons in the franchise's 48-year history, the Phoenix Suns believe they finally are headed in the right direction.
A team plagued by injury and internal problems mostly traced to the presence of disgruntled Markieff Morris went 23-59 last season, the second-worst record in franchise history. Only the inaugural season of 1968-69 (16-66) was worse.
But the Suns found a budding star in guard Devin Booker and drafted a pair of promising teenage power forwards - Dan Bender as the No. 4 pick overall, Marquese Chriss as No. 8. General manager Ryan McDonough brought in a pair of popular ex-Suns, Jared Dudley and Leandro Barbosa, to provide veteran leadership.
With Eric Bledsoe healthy and 37-year-old coach Earl Watson preaching enthusiasm and a family attitude, these Suns expect to be competitive, or at least entertaining.
Phoenix's six-year playoff drought probably won't end, but this team's personality and energy might begin to win back some of a disillusioned fan base that once was among the most faithful in the NBA.
Watson, who took over on an interim basis after Jeff Hornacek was fired, calls his team ''a group of high-character guys with enthusiasm and energy.''
''We're really lucky to have this group,'' he said.
Every Suns player stayed in Phoenix through the summer, playing together on the court and spending a lot of time together off it.
''Our foundation was built in stages,'' Watson said, ''relationships first, bonding, creating a unity of compassion for each other, which resulted in love and, when we got into the preseason, sacrificing roles.''
The players don't want to hear anything about low expectations.
''We're all about winning and winning now.'' Booker said. ''I don't feel like we're in a rebuilding phase. I feel like we're built.''
Here are some things to consider as the Suns enter the season.
BOOKER'S TEAM: Booker turns 20 on Oct. 30 and already is the face of the franchise.
He averaged 13.8 points last year and made the all-rookie team, but he really blossomed when Brandon Knight and Bledsoe both were out with injuries. After Jan. 1, he averaged 18.3 points per game, second among rookies. Booker became the third-youngest player to reach 1,000 points. Only LeBron James, Kobe Bryant and Kevin Durant did it at an earlier age.
In a survey of general managers, Booker was voted the player most likely to have a breakout 2016-17 season.
''Just taking it all in, at the same time using it as motivation,'' he said of the accolades. ''I know where I'm at right now and I know where I'm trying to get. So I'm just staying focused, staying humble and every time I touch the floor giving it my all.''
KNIGHT'S SACRIFICE: Watson calls Brandon Knight ''the most important player on the team'' after he was relegated to a sixth man role with Bledsoe and Booker the starting guards.
Knight' teammates understand how important it is for Knight to accept what has happened.
''B-Knight has been the biggest sacrifice for our family,'' center Tyson Chandler said, ''because he's a starter. He's a great player in this league. So him coming off the bench is going to be huge for us.''
IMPRESSIVE CHRISS: The 6-foot-10 Chriss was impressive in the preseason and is ahead of Bender in terms of being ready for the NBA game. Expect the ex-University of Washington star to be part of the rotation right away.
''He's a raw talent,'' Bledsoe said. ''He's got some stuff you really can't teach.''
Chriss, who turned 19 in July, impressed his teammates in a confrontation with Dallas' Andrew Bogut in a preseason game.
''He kind of reminds me of me out there last year,'' Booker said. ''... I think you see him in the Dallas game push Bogut around and that's what we need, someone who won't back down on anybody, so I'm really proud of him.''
HEALTHY AT LAST: Bledsoe is back after missing 51 games and undergoing another knee surgery. Knight is healthy after missing 30 games. Small forward T.J. Warren is kind of a forgotten man after missing most of last season with a broken foot. Small forward P.J. Tucker expects to be back by the second game of the season after undergoing back surgery.
YOUTHFUL ENTHUSIASM: Nine of Phoenix's core players are 26 or younger. Bledsoe is the old man at 26. Knight is just 24, Warren and center Alex Len 23.
They bring enthusiasm that rubs off on everyone.
''An older team, you kind of relax and take it easy,'' said Chandler, at 34 the oldest player on the roster. ''But these guys have so much energy, they go non-stop. It kind of gets you going.''
---
---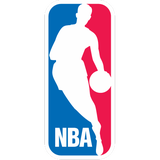 Get more from National Basketball Association
Follow your favorites to get information about games, news and more
---