Golden State Warriors
Golden State Warriors
Dynasty in making? Warriors chase third title in 4 years
Published
Jun. 4, 2018 7:21 p.m. ET
OAKLAND, Calif. (AP) Stephen Curry and coach Steve Kerr's Golden State Warriors have repeatedly said they want to build something special for the long haul, to compete for championships year after year.
LeBron James considers his familiar NBA Finals opponent among the best teams ever.
Where the Warriors stack up if they win a third championship in four years will make for a dynasty debate. And their domination doesn't appear to be ending anytime soon, so if they keep winning Golden State will have its place in history.
''As a fan of the NBA, you could go down the list of the teams that won multiple years and just dominated the league for stretches of time,'' Curry said.
The Warriors are trying to join Bill Russell's Celtics, the Bulls led by Michael Jordan and the Lakers' trio of title runs fueled by George Mikan in the 1950s, Magic Johnson and Kareem Abdul-Jabbar in the `80s, and Shaquille O'Neal and Kobe Bryant nearly 20 years ago as the only franchises in NBA history to capture three championships in four years.
The Warriors are halfway there, holding a 2-0 lead against the underdog Cavs as the series shifts to Cleveland for Game 3 on Wednesday.
''Listen, Golden State is one of the best teams I've ever played. It's one of the best teams that's ever been assembled,'' said James, who is playing in his eighth straight NBA Finals and fourth in a row against Golden State.
Curry, sharp-shooting Klay Thompson, fiery Draymond Green and 2015 Finals MVP Andre Iguodala make up an All-Star-studded squad trying to repeat after James thwarted that quest two years ago when the Cavs stopped the defending champs. Kevin Durant bolted from Oklahoma City to join the cast last season.
''You look at it, they've got four Hall of Famers on their team in Klay, Dray, Steph and KD. They've got a Finals MVP that comes off their bench,'' James said in reference to Iguodala. ''... I don't know where they will fall in my book, but they will have a nice chapter.''
Not everybody is ready to crown the Warriors as a dynasty, not just yet anyway. Not even if they win the title this year.
''I don't like to go dynasty stuff, they've been the team of the decade,'' said Gary Payton, the longtime Seattle SuperSonics point guard who played 17 seasons through 2007. ''That's what it is. They've been doing their thing. When we get into a dynasty is Michael Jordan and them winning six, that's a dynasty. The Golden State Warriors (would have) won three out of four, that's great.
''It's coming to be a dynasty. If you win a couple more, then you're talking about a dynasty. So three of them is in the right stage and the right movement to becoming a dynasty, yes.''
The defending champions are playing in a fourth straight finals chasing a repeat they couldn't pull off in 2016 after capturing the franchise's first title in 40 years during 2014-15 with Kerr as a rookie head coach.
TNT analyst and former player Charles Barkley wants nothing to do with dynasty talk regarding the Warriors.
''We don't have any dynasties. It's been a long time since we've had a dynasty,'' Barkley said. ''The Bulls won six, the Spurs won five. We've had a lot of really good teams. I think the only dynasty is the Spurs. They've been great for 20 years. The Warriors are not going to win. Winning two in four years is not a dynasty.''
Golden State would love nothing more than to continue building momentum as the franchise approaches the opening of its new San Francisco arena, Chase Center , in summer 2019 if all remains on schedule. That leaves one last season at Oracle Arena.
B.J. Armstrong earned titles alongside Jordan with the Bulls from 1991-93. If the Warriors win another, they will join dynasty status in Armstrong's mind.
''They're right there,'' Armstrong said. ''For them to have a sustained level of excellence like they've had, I don't take that for granted and I think anyone who's played or observed this game knows how difficult that is for one, let alone to be able to get here four times and have an opportunity to win three speaks for itself. ...
''If they win this one, they're right up there with all of the teams for a dynasty-type caliber situation up here in Golden State.''
Curry was around for all the losing: 26 wins his rookie season of 2009-10, 23 two years later then gradually building to more victories each season thereafter.
He is proud to be part of a transformation - one the two-time MVP hopes they contend for titles for years to come.
''What we've been able to do here ... kind of taking a small step every year until 2015, winning our first championship, it is a sense of pride around that,'' Curry said. ''Being the elder statesman here and seeing what has all gone into being on this stage every single year - when it comes to the guys that I get to suit up with every single night, from Bob Myers down to the coaching staff to the ownership - it's just a transformation that I got to see firsthand and all the details that went into it.
''So at some point, when this is all said and done, I hope to kind of just sit back and really truly appreciate, from start to finish, all that went into it. But there is an awareness of where we were to where we are. And I appreciate it.''
---
More AP NBA: https://apnews.com/tag/NBAbasketball
---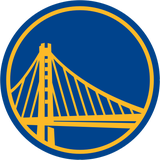 Get more from Golden State Warriors
Follow your favorites to get information about games, news and more
---