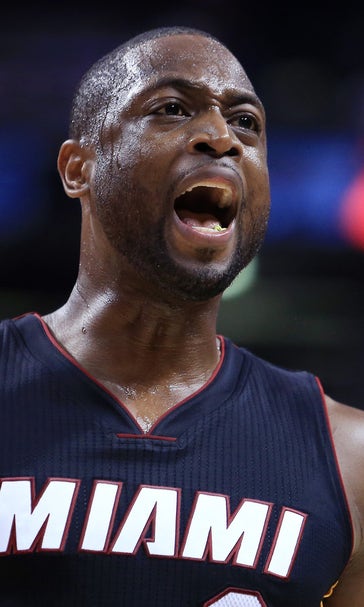 Dwyane Wade's recent postseason play proves there is life after narrative death
May 5, 2016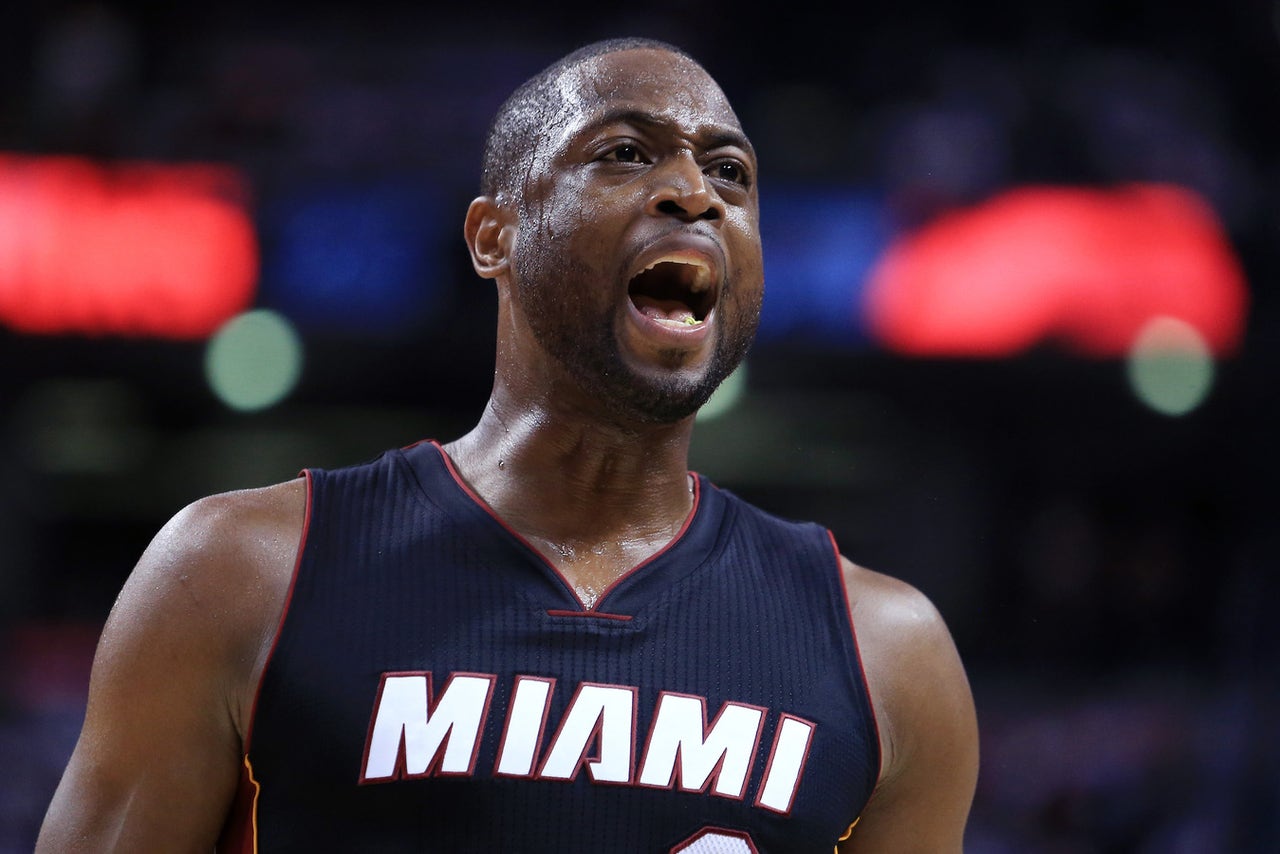 The knee injuries are forcing him to miss every other game.
He's not 'Flash' anymore, where are the highlight plays at the rim?
He's broken.
It's LeBron's team now….
These are all things we've either said or heard regarding Dwyane Wade's status on the Miami Heat the past couple of seasons.
What we know:
• It is now 2016, Dwyane Wade is 34 years old and has been in the league for 13 years.
• He isn't the Dwyane Wade of old who recorded one of the greatest playoff runs ever during the Heat's 2006 championship season and made what seemed like daily appearances on YouTube mixtapes.
• Father Time is undefeated for a reason, and Wade's time will eventually come just like every great player before him.
• Wade, at one point in his career, was a perennial superstar and a Top 5 player in the world.
What happened? Why, all of the sudden, did everyone outside of the 305 area code lose faith in the prospect of Wade's optimistic path to finish his career as one of the best shooting guards of all-time?
The reality is that LeBron joining the Heat in 2010 made Wade the second fiddle on his own team. While that was more of a compliment to James' greatness than Wade's apparent demise, the lesser role combined with chronic knee/back/leg issues to seemingly wash his superstar status away into the South Beach riptide like that of so many famous Miami sports figures in the past.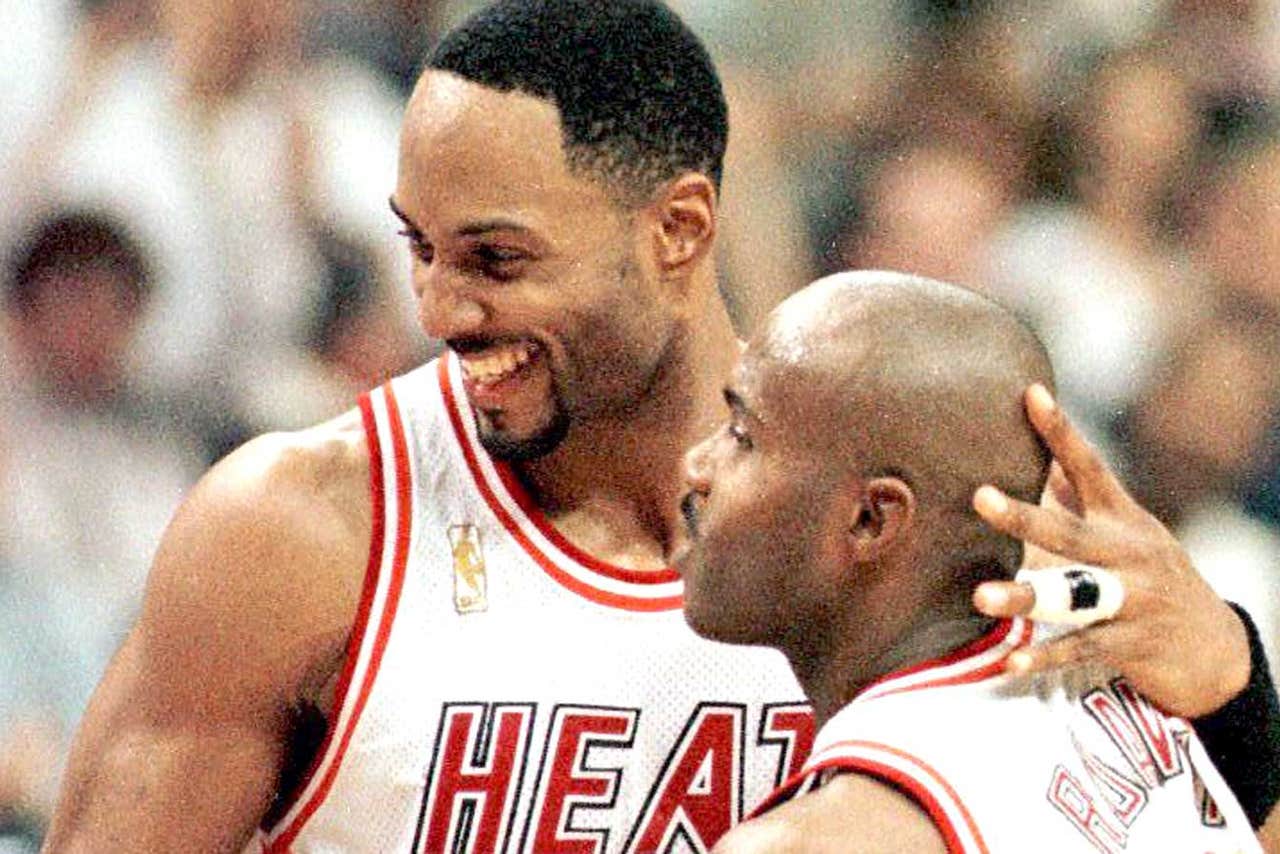 After two championships won on the back of LeBron, the keys to the Miami sports kingdom fell back into Wade's hands once James departed for Cleveland.  Yet this time it had an empty feeling similar to when a boxer wins the title because the champion before him retires or loses the belt due to sanctions.
While Wade was certainly crucial to the Heat's victories, everyone knows they wouldn't have defeated the Thunder in the 2012 Finals or the Spurs in 2013 without James.
The season following LeBron's  departure, the Heat went 37-45 and missed the playoffs.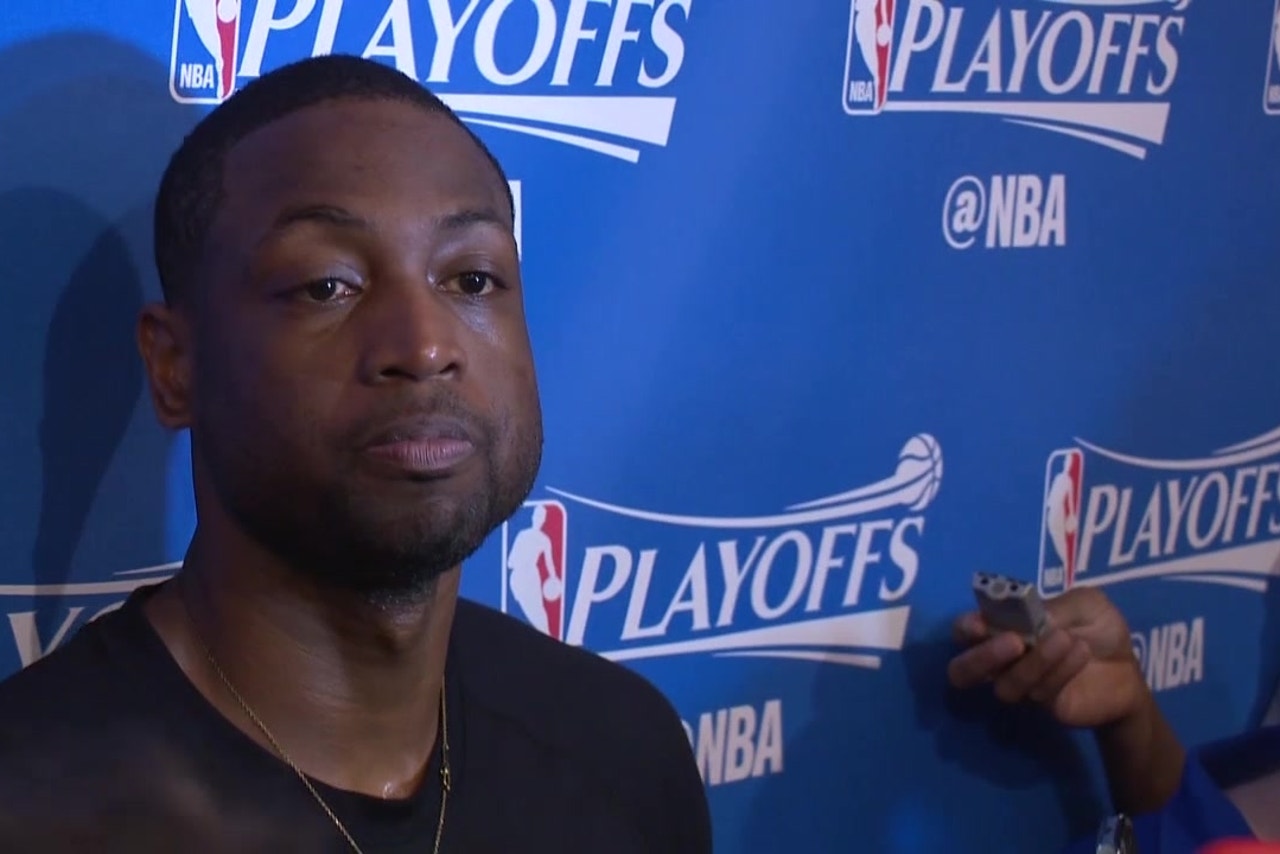 As the 2015-16 campaign approached, something happened. No one other than Wade may ever know what, but what we are witnessing him accomplish this season can be only compared to when Greg Maddux lost the physical ability to throw a dominant major league fastball and developed an unhittable changeup -- ultimately fortifying his first-ballot Hall of Fame status.
The thing is: This rarely (if ever) happens in basketball. Athleticism is such a vital part of success at the professional level that when basketball players lose it, it's usually the end of the road. It's hard to think of recent examples other than Dirk Nowitzki, Tim Duncan, Kobe Bryant and Vince Carter who lost their proverbial fastball and were able to develop a changeup to prolong their careers as efficient basketball players.
That's why Wade's return to perennial superstardom during these 2016 playoffs is such an unfathomable anomaly. This mutated, Benjamin Button version of Dwyane Wade isn't just a good, efficient basketball player – he is arguably the best shooting guard in a league filled with more athletic freak of nature "stars" than the NBA has ever seen.
Do analytics support this hypothesis? You be the judge:
In the 2016 playoffs, he's averaging:
- 19.6 points
- 5.5 rebounds
- 4.9 assists
- 47% FG
- +8 Net Rating (105 OFF/97 DEF)
- 0.5 VORP (Value Over Replacement Player)
- 22.7 Player Efficiency Rating
If you were looking at only the statistics, box scores and advanced analytics of each game – you could make a legitimate argument that he's just another expendable piece on a stacked roster.
How's he doing it, then? Wade is single-handedly dragging this team through the depths of playoff basketball hell.
His patented, euphoric stepback fadeaway at this very moment is on par with Dirk Nowitzki's one-legged moonshot in terms of being unstoppable.
He's as passionate as ever, taking everything personally.
He's hitting shots with the game on the line at what seems like a nightly rate.
And he's doing things away from the ball that may not always appear in the box score but pass the eye test as clutch game-changing plays.
What does this all equate to? Miami, as a unit, is good enough now that it doesn't need him to carry the team for a full 48 minutes anymore – however, from what we've seen down the stretch of these drama-filled postseason games: The Heat are Dwyane Wade, they've always been Dwyane Wade, and they'll always be Dwyane Wade.
Just when you're ready to write this man off after his prime years, he doesn't only come back, he somehow … some way … keeps getting better as he AND his game keep getting older – a simply incomprehensible feat during this "Big Three" era of the NBA.
He may not be known as Flash anymore, but what he is now is a veteran sensei who has parlayed widespread public doubt, raw talent, experience and a finishing move worthy of the main event at Wrestlemania into an unprecedented formula of success.
The old Dwyane Wade is dead, but he may never die.
---
---