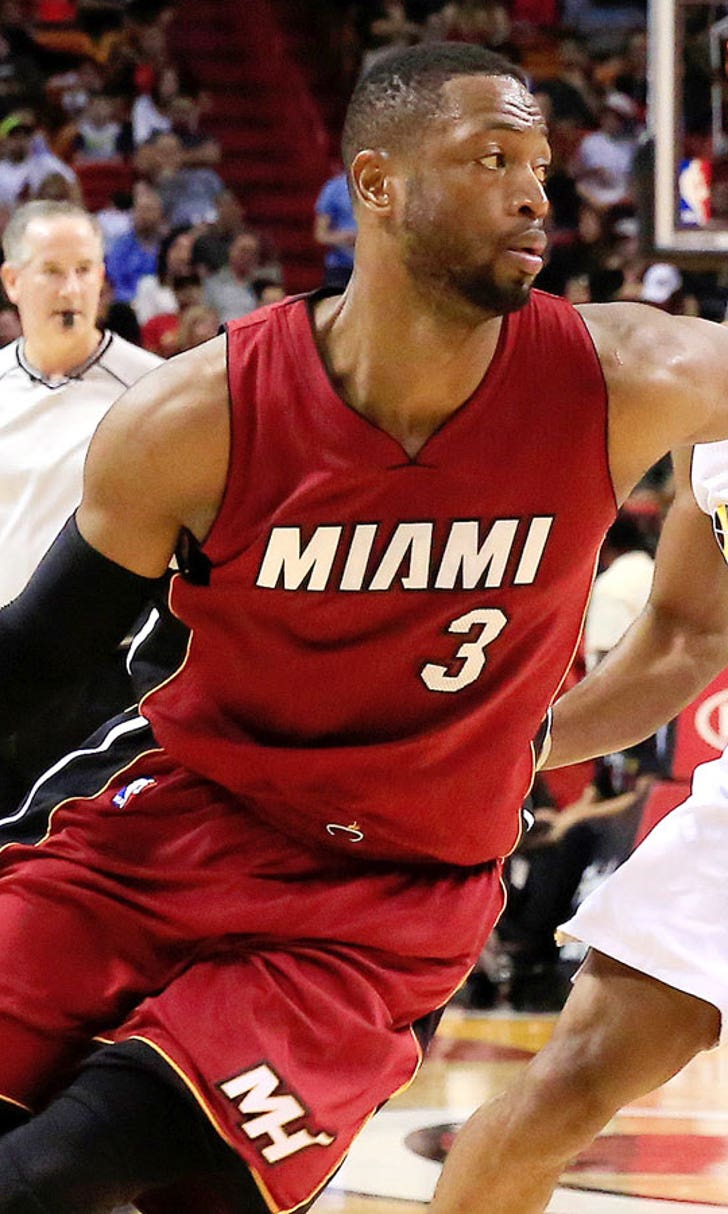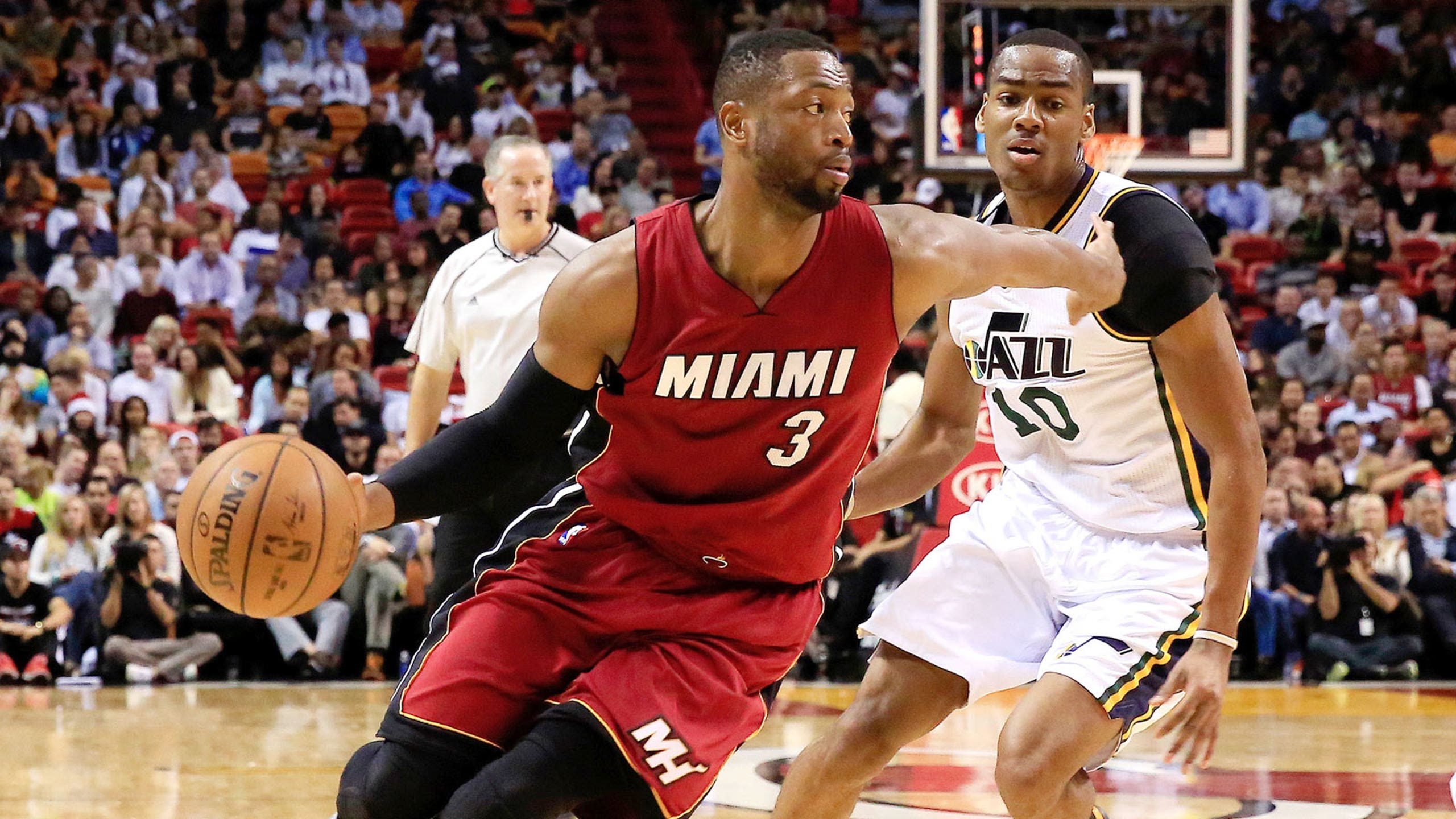 Dwyane Wade on teammates, favorite moments and his most MVP-worthy season
BY Jonathan Bradley • February 4, 2016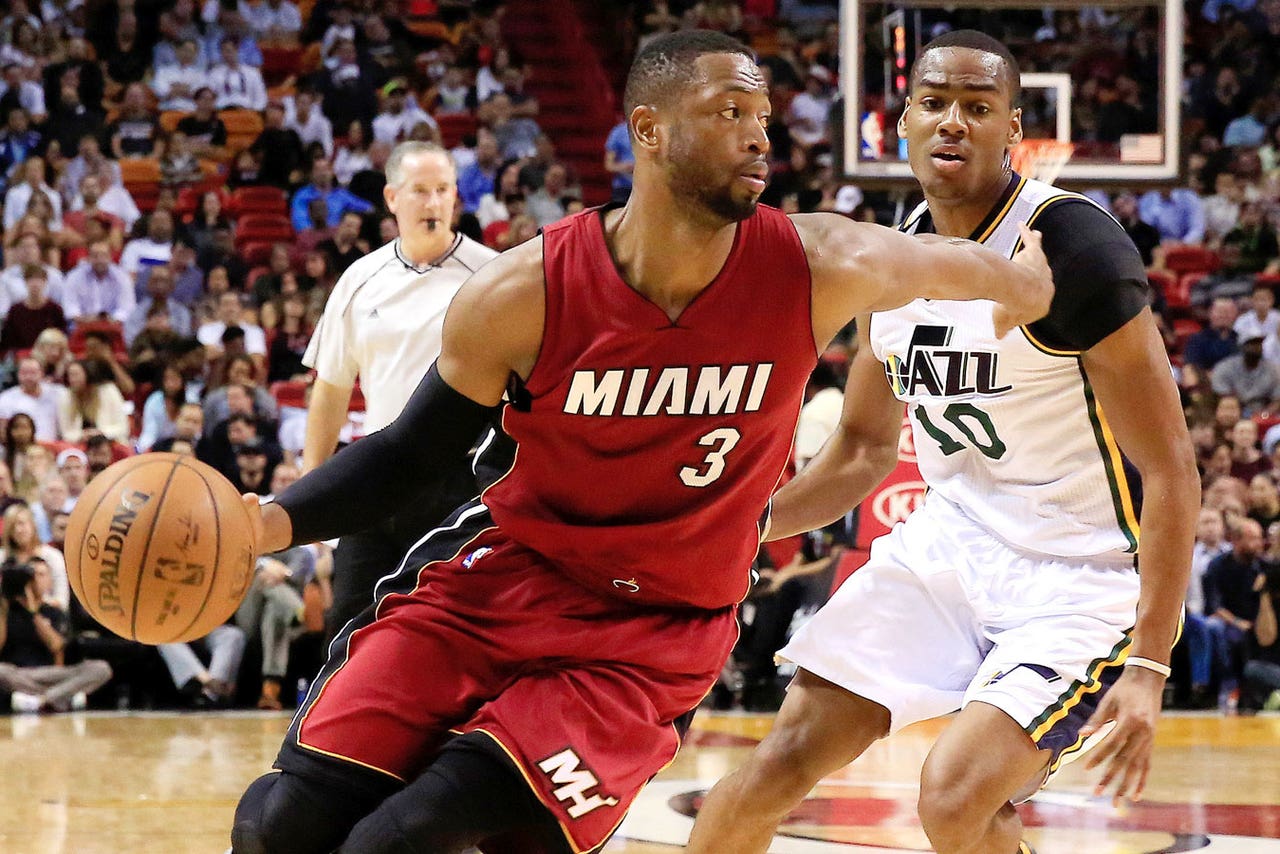 Three-time NBA champion Dwyane Wade has accomplished a lot during his 13-year NBA career.
The Miami Heat guard has been named to 12 NBA All-Star Games, selected for eight All-NBA teams, won a scoring title and stands as the franchise's all-time leading scorer.
But one thing missing from Wade's long list of accolades is a Most Valuable Player award. That not to say, however, that he never deserved one.
According to Wade, the 2008-09 season was his best chance, but his supporting cast just wasn't good enough.
That team finished 43-39 overall, good for third in the NBA Southeast Division, before losing to the Atlanta Hawks in seven games in the first round of the playoffs. Wade averaged a career-best 30.2 points to go with a career-high-tying 7.5 assists and 5.0 rebounds, but the next leading scorer on that team was Michael Beasley, who came off the bench for 13.9 points per game, while the next best starter, Mario Chalmers, only contributed 10.0 per game.
LeBron James, who put up a gaudy 28.4-7.2-7.6 stat line to take home MVP honors that season, lifted his Cavaliers to a 66-16 record and a trip to the Eastern Conference finals.
Two seasons later, Wade and James would team up with Chris Bosh to form one of the best trios in NBA history.
Here are a few other nuggets from Wade's fan Q&A, including the teammate which had the biggest impact on his career.
On his favorite thing about All-Star weekend:
On mentoring Justise Winslow:
On his most memorable All-Star moment:
On geting into coaching or management:
On his favorite moment as a Heat player:
On which teammate had the biggest impact on his career:
---
---