National Basketball Association
National Basketball Association
Dwyane Wade on pace to lead all guards in shooting
Published
Mar. 17, 2014 4:23 a.m. ET

Miami's Dwyane Wade is on the cusp of doing something he's never done.
In a year that started with questions about whether his skills and health were in serious decline, and during a season in which he's sat out 16 games largely because of a need to rest his knees, Wade is now shooting 55 percent this season.
Not only is that a career-best, but no guard in the NBA is shooting any better. Among players with enough games to qualify for the statistical ranking, no one else is currently within 4 percent of Wade's shooting pace this season.
Wade has never finished a season as the league's top-shooting guard - he finished last season, one-tenth of one percent behind San Antonio's Tony Parker, though as a small consolation Wade was on the team that beat Parker's in the NBA Finals. This season, Wade is well on his way to finishing in that top spot, helped Sunday by a 10-for-15 effort in Miami's win over Houston.
The Heat have been putting the ball in Wade's hands more during fourth quarters lately. While it's probably helping him gear up for the playoffs, it seems to be keeping LeBron James from finding his best late-game rhythm. James had five fourth-quarter baskets two weeks ago to cap his 61-point effort against Charlotte.
James has had five fourth-quarter field goals since. Total. In seven games.
But James insists that he'll find his stride again soon enough, and figures it's a good thing for his Heat teammates to get going. And if Wade, who shot 46 percent during the 2013 postseason while dealing with major knee issues, can come close to matching his regular-season percentage in the second season, that means Miami will be an even tougher out in a best-of-seven situation.
---
Here's five things to watch in the NBA this week:
POOR PHILLY: The Philadelphia 76ers' pursuit of the wrong side of history will continue. Losers of 20 straight - and somehow still 2 1/2 games ahead of Milwaukee in the Eastern Conference standings - the 76ers play Chicago twice this week, plus New York and Indiana. During this 20-game slide, the 76ers have been outscored by 18.6 points per game. The NBA record for consecutive losses is 26. It is officially in jeopardy.
HELLO, PHIL: Phil Jackson gets introduced by the Knicks on Tuesday, an event that could easily be the most entertaining non-game on the NBA calendar this season. Besides, you need something to do before watching Albany and Mount St. Mary's open the NCAA tournament later that night.
ROLLING SPURS: Now winners of 10 straight and already at 50 wins for the season, San Antonio rates a good chance of keeping things rolling this week. The Spurs visit the Lakers, Kings and Warriors, then return home next week for a game against Philadelphia and to start a home-and-home with Denver. The NBA's No. 1 overall seed looks very much like theirs for the taking.
KYRIE'S HEALTH: Cavs guard Kyrie Irving left Sunday's game against the Clippers with a biceps injury. Cleveland's playoff hope was fledgling at best, but if Irving is hurt, then this week's homestand against Miami (hello again, LeBron), Oklahoma City and Houston could be especially painful.
MILLER RETURNS: Memphis' Mike Miller returns to Miami on Friday, when the Grizzlies visit the Heat. It'll be Miller's first time on Miami's floor since Game 7 of the 2013 NBA Finals - he was amnestied over the summer - and it's a safe bet that he'll be very warmly received.
---
STAT OF THE WEEK: Ray Allen, Paul Pierce and Dirk Nowitzki all showed this week that older guys can still get it done in the NBA, but Anthony Davis' 40-point, 21-rebound, three-block game for New Orleans against Boston on Sunday gets the call. Davis did that five days removed from his 21st birthday.
---
Follow AP Basketball Writer Tim Reynolds on Twitter at http://www.twitter.com/ByTimReynolds .
---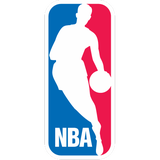 Get more from National Basketball Association
Follow your favorites to get information about games, news and more
---