National Basketball Association
National Basketball Association
Durant nets 24 as Thunder even series
Published
May. 19, 2011 1:00 a.m. ET

James Harden, Eric Maynor, Nick Collison and Daequan Cook did something Kobe Bryant and the Lakers couldn't do — make big plays down the stretch to hold off Dirk Nowitzki and the Dallas Mavericks.
The four Oklahoma City reserves teamed with Kevin Durant to turn a slim lead into a big one in the fourth quarter, riding it to a 106-100 victory Thursday night that knotted the Western Conference finals at one game each.
''We had a good start to the fourth quarter,'' Durant said. ''You can't mess that chemistry up. Coach made a good decision by doing that.''
The Thunder got going in the closing seconds of the third quarter, when Harden made a four-point play that put Oklahoma City up by one. Coach Scott Brooks then sent out four backups and his superstar for the final period, asking them to protect that lead.
They built on it from the start, never letting Dallas go back ahead. After a few tight minutes, the Thunder broke the game open with a 14-5 spurt capped by Harden hitting a tough jumper near the foul line. It put Oklahoma City up by 10 with 3:15 left, prompting a big scream from the bearded guard and a timeout from the Mavericks.
In the sweep of Los Angeles, Dallas pulled out two games with fourth-quarter rallies. This time, the Mavs could only get within four points on the way to ending a seven-game winning streak and falling to 6-1 at home in the playoffs.
''Their reserves came out swinging and really took it to us,'' Nowitzki said. ''We were never really ready for their reserves.''
Like the Eastern Conference finals, the series is essentially starting over as it moves to a new site. These teams are only going about 200 miles up Interstate 35 for Game 3 on Saturday night.
''It should be fun back at our place,'' Durant said.
In Game 1, Dallas' reserves outscored Oklahoma City's 53-22. In Game 2, the Thunder won the battle of the backups 50-29.
Harden scored 23 points. Maynor finished with 13, Cook eight and Collison six. Maynor handled the point guard duties that usually belong to Russell Westbrook. The All-Star had a poor opener, but actually was pretty good through three quarters; it's just that the bench was rolling.
''It was tremendous,'' said Harden, who made 4 of 5 shots, including two 3-pointers, for 10 points in the fourth quarter. ''Eric made some great plays. Daequan made some big shots. Kevin did what he did. Nick played some great defense. I just tried to find my spots and make shots as well.''
Oklahoma City's backups first made their mark in the second quarter, turning an early deficit into a five-point lead. With Durant cheering them on from the bench, the reserves had a stretch where they scored on 10 straight possessions.
''We've got 10 guys that can play,'' Collison said. ''We don't lose confidence when other guys are in the game.''
Durant still led the Thunder with 24 points. DeShawn Stevenson and Jason Kidd made things a lot tougher for him than in the opener, when he scored 40, but he was still spectacular at times. He had a first-quarter dunk that's worth going to YouTube to see again and again, and a behind-the-back dribble to clear space for another key basket in the third quarter.
Westbrook scored 18 points, making 7 of 15 shots.
The Thunder shot 56 percent from the field, and again showed how much their youth and athleticism can hurt the older, slower Mavericks. Dallas came into this series not having allowed more than 97 points in any playoff game, and Oklahoma City has shattered that in both games.
''The defensive end is what we've got to solve,'' Mavericks coach Rick Carlisle said. ''Scoring 100 points in a playoff game should be enough to win. Not if you're giving up 106, 112. Give them credit. They played an attacking, desperate game. Their bench was dominant when they played.''
Nowitzki went from scoring 48 in the opener to having only 13 points through three quarters. He didn't even score in the third period, taking just two shots in nearly nine minutes. He scored 16 in the fourth quarter to finish with 29. He was still efficient, making 10 of 17 shots, but he had to earn everything, with bodies flying at him before and during every possession. The Thunder also got physical without drawing many fouls. The big German took only 10 free throws, down from 24 in the opener. He even missed one, and it was a biggie - part of a series of three shots with 36.7 seconds left. It could have put the Mavericks within three.
''I think we did a better job of making his catches a little tougher,'' Collison said. ''We didn't use our hands as much. We wanted to challenge his shots and hope he missed them.''
Tyson Chandler had 15 points and 13 rebounds, and Jason Kidd added 14 points and seven assists for Dallas. In the slowed output from the bench, J.J. Barea scored 11 points, and Jason Terry and Peja Stojakovic both had eight.
The first three quarters were wildly entertaining, with each team going through stretches that seemed like they would be capable of taking over.
Dallas got the fun started just a few minutes into the game, with a sweet drive and dish by Kidd to Nowitzki resulting in his first basket. The Mavs went on a 12-2 roll that included a full-court inbounds pass to an uncovered Shawn Marion for a dunk that drew a deafening cheer — and a timeout by the Thunder.
Durant's awesome dunk highlighted Oklahoma City's first rally. He soared high enough to touch the square on the backboard and roared so much afterward that he was hit with a technical foul, although he told official Tom Washington, ''All I said is, `And one.'''
The Thunder led 59-57 at halftime and stretched the lead to eight points, their biggest yet, when Durant dribbled behind his back to clear space for a jumper. Then came Harden's four-point play, starting the game's final shift, and turning this into a whole new series.
''Sometimes you get your butt kicked,'' Carlisle said. ''You've got to take it like a man. Hey, we've got to respond.''
NOTES: Oklahoma City continued its streak of avoiding consecutive losses this postseason. ... Nowitzki's missed free throw ended a stretch of 39 straight makes dating to Game 2 of the second round. ... Harden's four-point play was the second of the postseason against Dallas, both on fouls by Terry at the end of a quarter. ... Portland star LaMarcus Aldridge, who grew up in the Dallas area, watched from the second row. ... Before the game, Carlisle and Brooks shared stories about being teammates — and roommates — on the 1987 CBA champion Albany Patroons.
---
---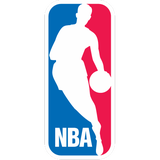 Get more from National Basketball Association
Follow your favorites to get information about games, news and more
---