Dallas Mavericks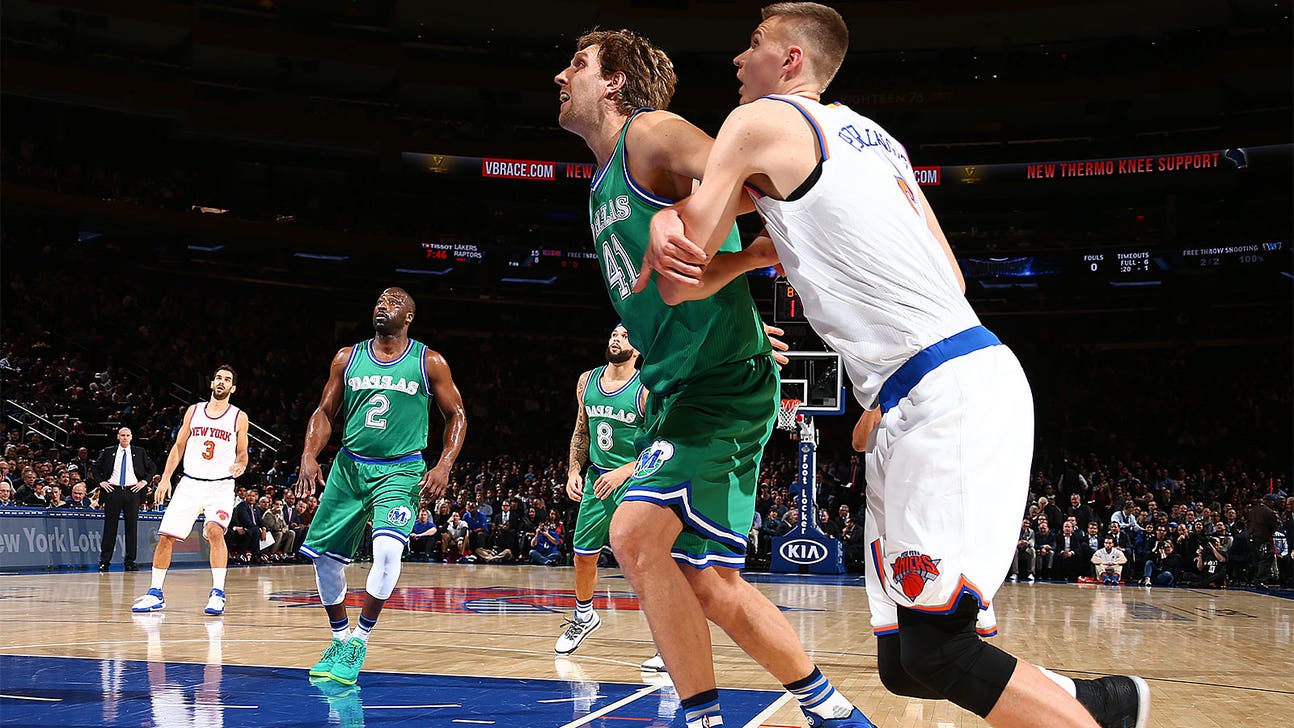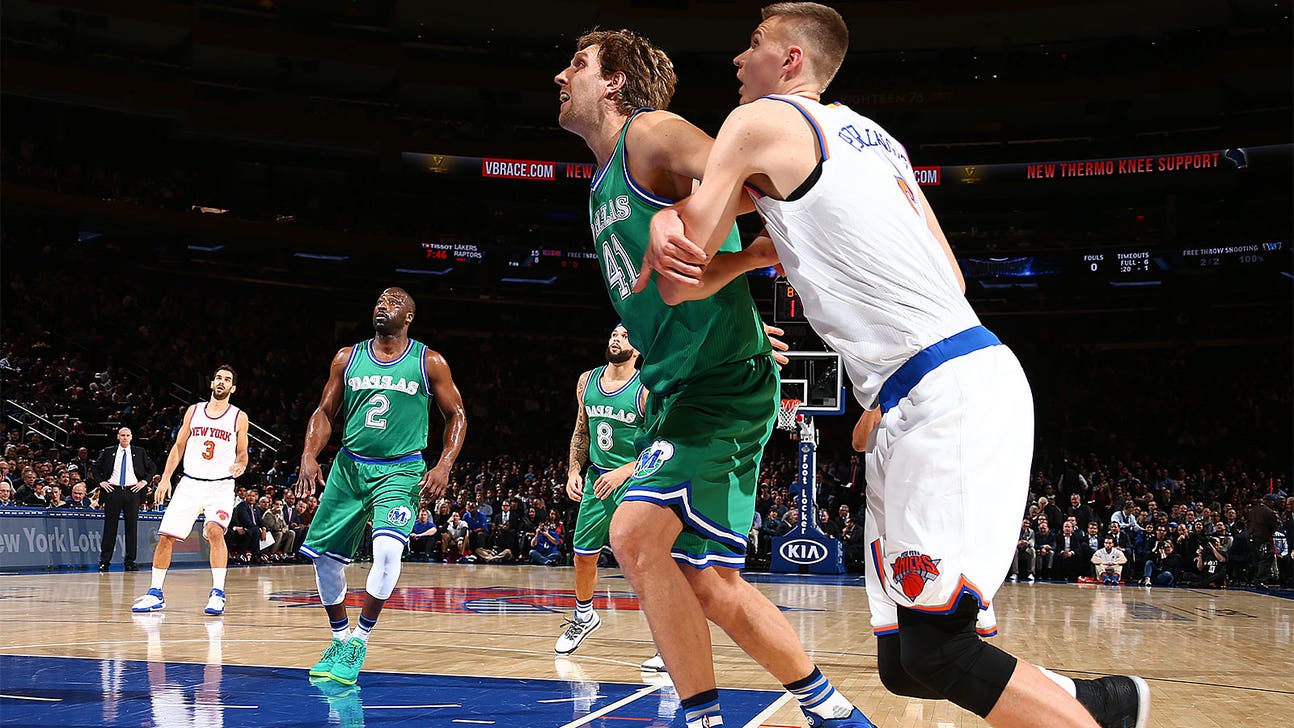 Dallas Mavericks
Dirk Nowitzki on Kristaps Porzingis: 'He's way better than I was at 20'
Published
Dec. 8, 2015 2:01 p.m. ET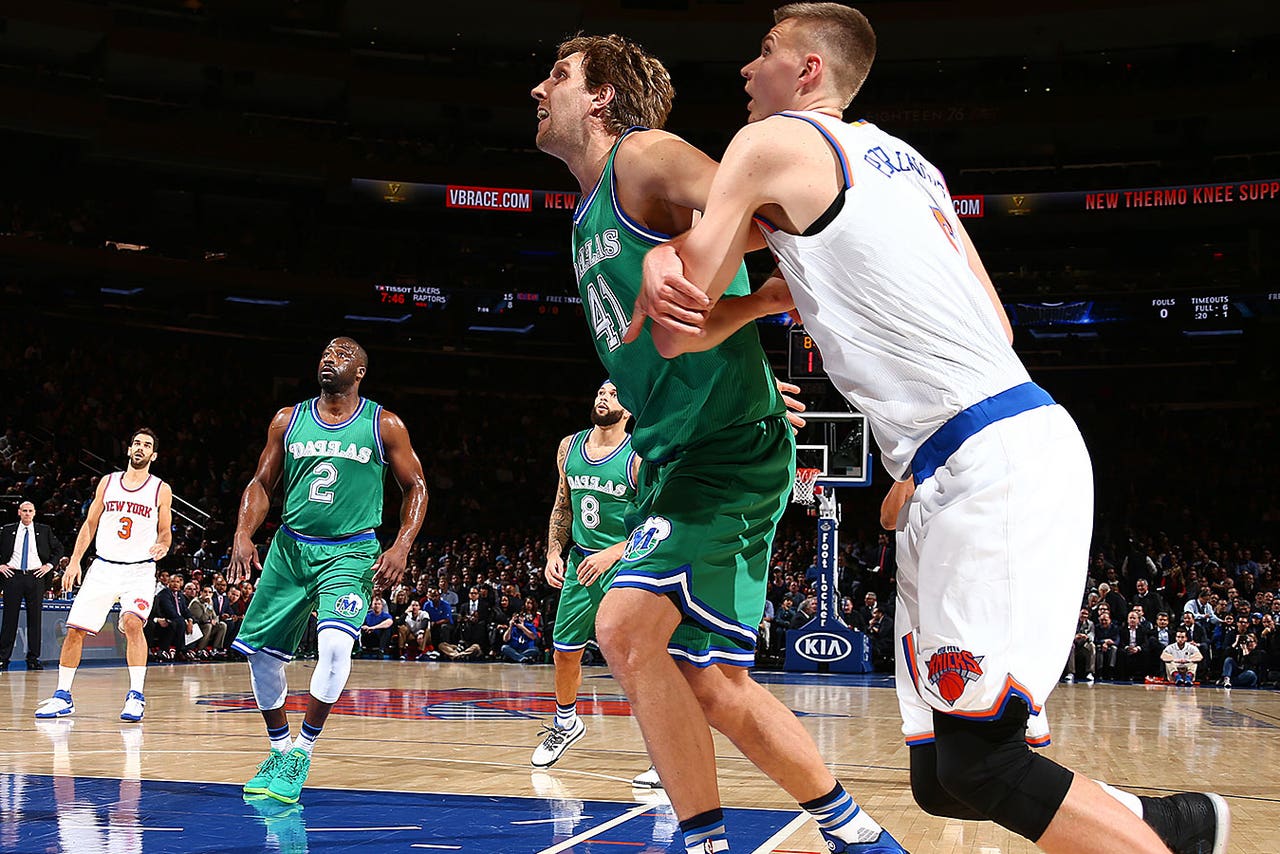 It seems like just about everyone is ready to compare Kristaps Porzingis and Dirk Nowitzki. It makes sense superficially, even if tall Europeans who can shoot aren't all the same. 
Naturally though, when the Knicks welcomed in the Mavericks on Monday, loads of questions got tossed back and forth about Dirk vs. KP. Are the comparisons between the best-shooting big man ever and the Knicks' rookie sensation fair? Actually, Dirk says maybe not, but not for the reasons you may think.
From ESPN's Ian Begley:
Nowitzki continued with his praise later. More from Begley:
Nowitzki dropped in 25 points on 18 shots during Monday's win over the Knicks. Porzingis actually topped him, going for 28 on 13-of-18 shooting. It was quite the entertainment at MSG. Too bad we only get one of those at the Garden this year.
"It's more than fair," Nowitzki said after his first game against Porzingis. "He's probably way ahead of the curve. When I was 20, I was scared to death out there. ... He's almost averaging a double-double, so he's way better than I was at 20. So the comparison's probably unfair to me."
"He's for real," Nowitzki said after scoring a team-high 25 points for the Mavericks (13-9). "We've said it before. He's tougher than you think. He's long. He's athletic. He can put the ball on the floor. ... The sky's the limit for this kid, not only because he's good but also because I heard he lives and breathes basketball. He stays in the gym, he works hard and doesn't let all this hype here get to his head. You've to root for him."
---
---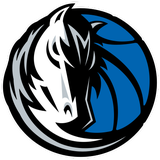 Get more from Dallas Mavericks
Follow your favorites to get information about games, news and more
---