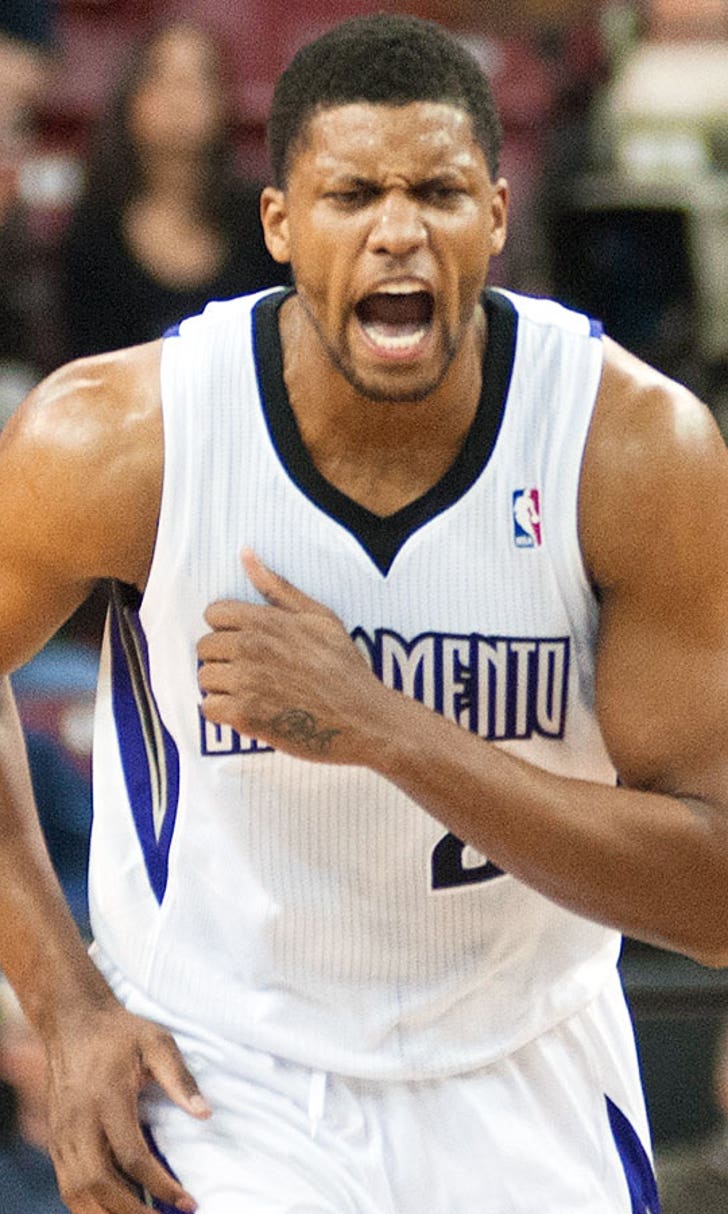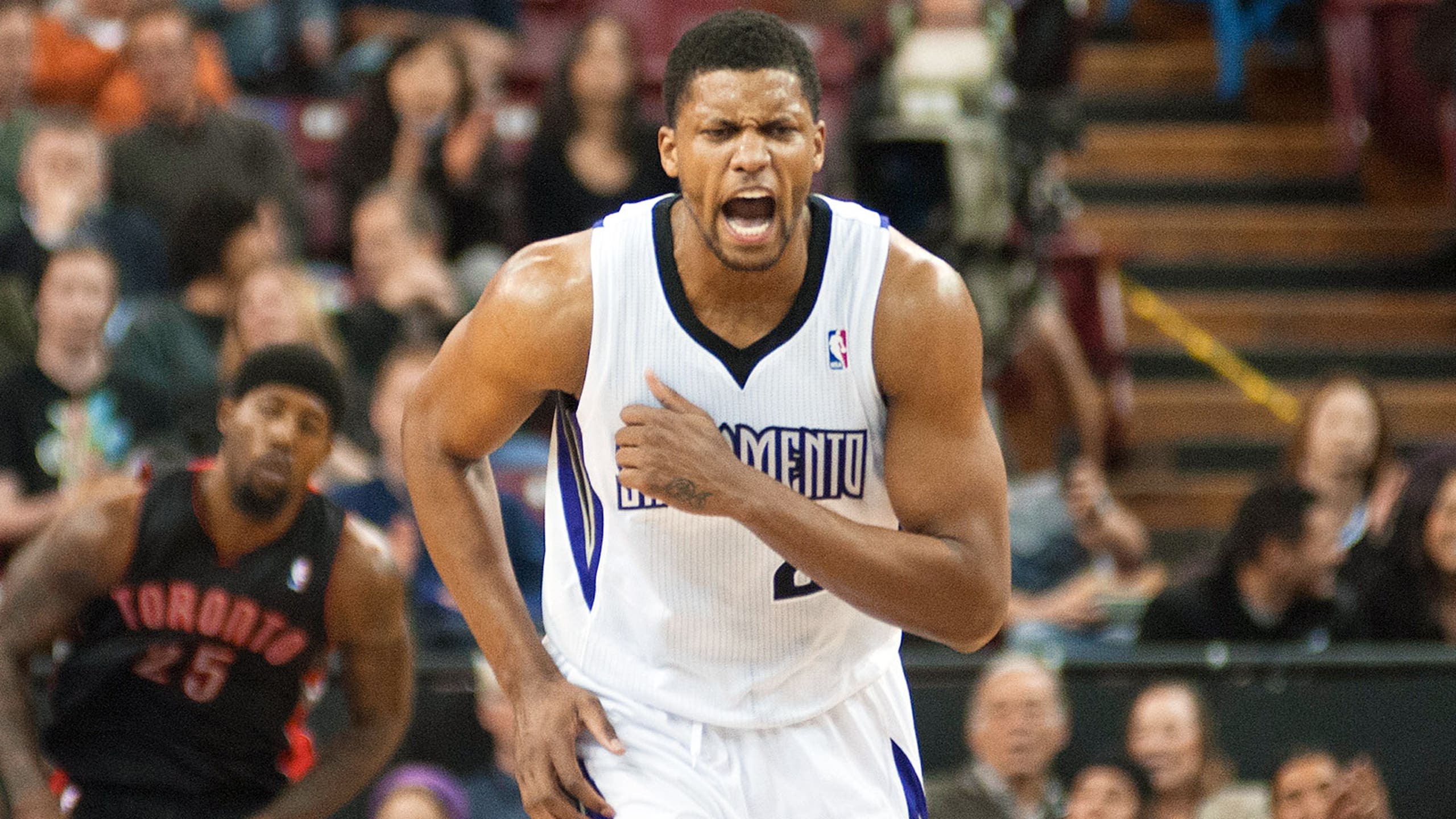 Despite trade rumors, Rudy Gay remains focused and hits a game-winner
BY foxsports • January 15, 2016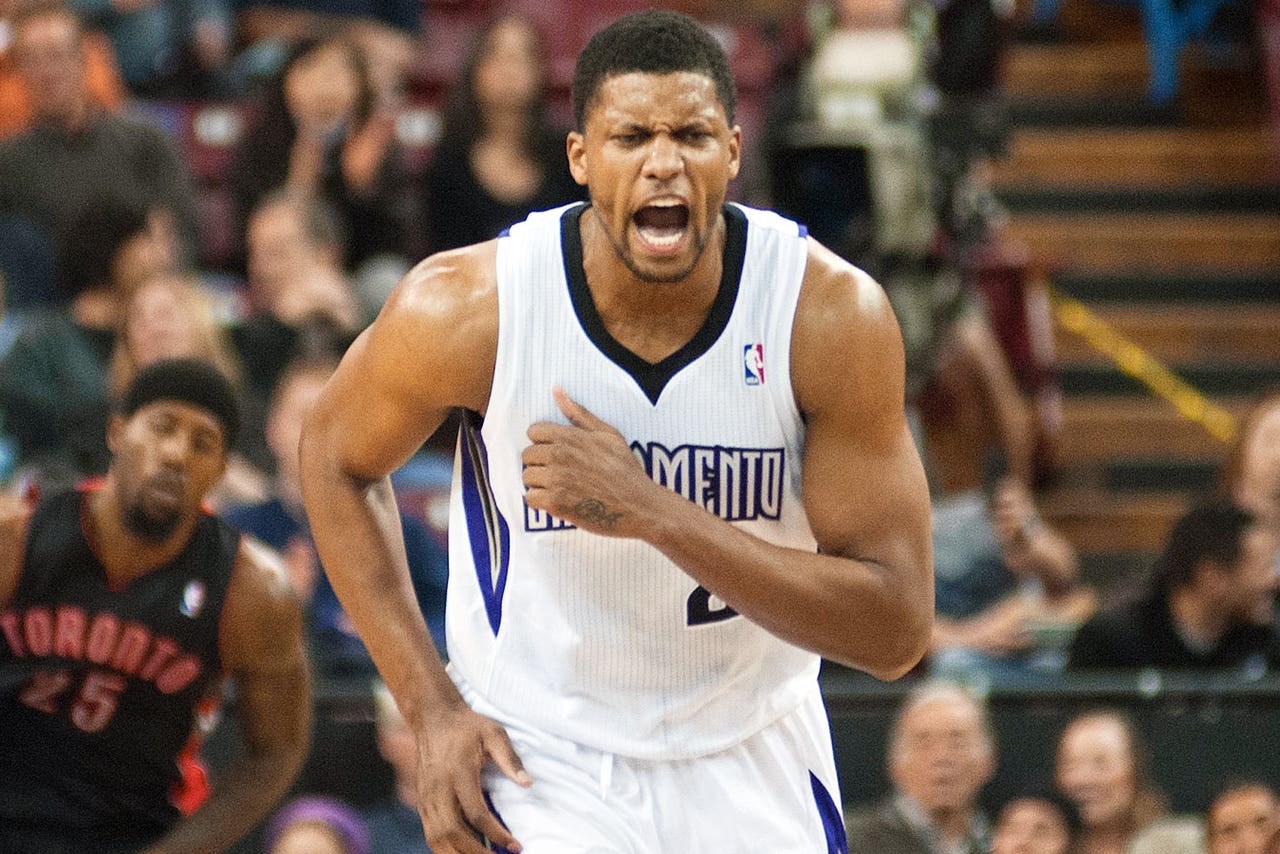 Sacramento's Rudy Gay may have been the focus of recent trade rumors, but he remained focus for a game-winning shot against Utah on Thursday night.
Rumors swirling around The Internet on Thursday afternoon suggested that the dynamic forward had become "available" for trade, specifically with a report the Kings offered Gay to New Orleans for Ryan Anderson. Gay, 29, is on the book for next season with a $13.3 million contract. But according to Comcast Sports, Gay is "not actively being shopped" and is expected to remain with the team.
The CSNBayArea.com report explains Gay helped recruit point guard Rajon Rondo; it also adds he has a good relationship with Sacramento's star DeMarcus Cousins. Despite trade rumors, however, Gay made the highlight reel against the Jazz with a game-winning shot.
"It is something I've always done in my career," said Gay, via the Associated Press. "I haven't been able to make a game-winner since I've been here. But it was good to see that one go in."
Gay ended the game with 24 points and 9 rebounds. His final shot, nailed with under one second left in the game, secured a crucial victory over a conference rival that helped Sacramento's uphill battle for a spot in the playoffs. When asked about the trade rumors, Gay appeared calm and collected.
"Just another day in the life," said Gay, via The Sacramento Bee.
Bryan Kalbrosky produces digital content for FOXSports.com. For more, follow him on Twitter @BryanKalbrosky. 
---
---