National Basketball Association
National Basketball Association
Crawford lifts Wizards over Blazers
Published
Jan. 21, 2013 12:00 a.m. ET

His buzzer-beating 3-pointer was still under review but Jordan Crawford knew it was good. And so did his Washington Wizards teammates, who engulfed him in a dogpile on the floor of the Rose Garden.
''If I could get the game ball you know I would keep it,'' Crawford said after his 30-foot-jumper beat the clock and gave Washington a 98-95 win over the Portland Trail Blazers on Monday night.
Crawford's fadeaway and a corner 3-pointer gave the Wizards an 82-75 lead, their largest to that point, with just more than 7 minutes left in the game.
Rookie Damian Lillard's dunk pulled the Blazers to 91-90 with 2:21 left. Former Blazer Martell Webster and John Wall answered with consecutive dunks, but Lillard added a layup and Wesley Matthews hit a 3-pointer to tie it with 7.9 seconds left.
Crawford's game winner was reviewed but it didn't stop the Wizards' celebration.
''I just wanted to get a clean look, make a good play,'' Crawford said. ''John (Wall) set the play; we wanted to get the defense moving and I got open. Tonight I was able to make it. I knew that shot had a chance.''
Nicolas Batum had 12 points, 10 rebounds and 11 assists for his first career triple-double, but the Blazers lost their season-high sixth straight. The French forward was the first Portland player to have a triple-double since 2008.
''I don't really count it,'' Batum said about his feat. ''We got swept by the Wizards this year.''
The Wizards (9-30) have won four of their last six games - which coincides with the return of Wall, who missed the team's first 33 games with a stress injury in his left kneecap. In his first five games, Wall averaged 15.6 points and 7.6 assists. Playing off the bench against the Blazers, he had six points and two assists.
Nene and Webster each had a season-high 24 points to lead the Wizards, who won just their third on the road this season.
Webster called Crawford's buzzer-beater amazing.
''I told him when we were diagraming the play, `If you are wide open, shoot it. If not, you catch the ball and get into your rhythm and do your thing.' He's good at that. Really good. Give the guy some room and he can do some damage.''
Washington opened the season with a 12 game losing streak - the franchise's worst-ever start - that was snapped by an 84-82 victory at home against the Blazers.
LaMarcus Aldridge had 17 points and 12 rebounds for Portland (20-21), which lost its fourth straight at home after a nine-game winning streak. Lillard finished with 18 points.
''We need to win a game. I don't think anyone is worried or panicked. We just need to win a game,'' Lillard said.
Nene scored 10 points in the first four minutes for the Wizards, who led by as many as seven points early. The Blazers went ahead 21-19 on Lillard's 20-foot pull-up jumper, but couldn't hang on to the lead and Washington finished the first quarter ahead 34-31. Nene had 17 points in the first period alone.
The Wizards led until J.J. Hickson's dunk and free throw gave Portland a 42-40 edge midway through the second quarter.
Rookie Meyers Leonard's long jumper and a layup to extended the Blazers' lead to 48-40. Leonard was making his return after missing 11 games with a right ankle injury.
But the Wizards closed out the half with a 10-3 run to narrow it to 51-50 for Portland at the break.
The Blazers held off the Wizards in the third quarter but surrendered the lead when Emeka Okafor's free throw put Washington ahead 60-59. Webster made a 3-pointer that made it 63-61 for Washington.
The Wizards closed out the quarter with a 15-5 run to make it 69-64, but Ronnie Price narrowed it with a 3-pointer to open the final period.
''I always like to say the basketball gods usually even everything out. We've been on the other end of this so many times this year,'' Washington coach Randy Wittman said. ''Our guys are sticking with it, learning, and making plays down the stretch when we have to.''
NOTES: Washington's 34 first-quarter points were a season high. ... The Blazers' 13 points in the third quarter were a season low. ... All of the Blazers' starters finished in double figures. ... Batum's triple-double was just the third by a Blazer at the Rose Garden. ... It was Portland's 10th consecutive game that has been decided by six points or fewer, an ongoing franchise record. ... Washington won both meetings against the Blazers for the first time since the 2004-05 season.
---
---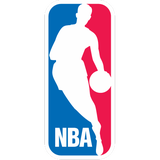 Get more from National Basketball Association
Follow your favorites to get information about games, news and more
---