Golden State Warriors
Golden State Warriors
Consistency key for Clippers against Warriors
Published
Nov. 11, 2018 4:41 p.m. ET
LOS ANGELES -- With one major test behind them, things only get harder for the Los Angeles Clippers when they play host to the defending champion Golden State Warriors on Monday.
The Clippers (7-5) rose to the occasion Saturday at home when they defeated the Milwaukee Bucks in overtime after relinquishing a late lead.
The Clippers, who were constructed with an intriguing mix of young players and veterans, got contributions from all points on the roster, including mature play from rookie point guard Shai Gilgeous-Alexander down the stretch, to the game-winning floating layup from veteran Lou Williams, who rose to the occasion on something of an off night (12 points).
The veteran Warriors, though, provide the ultimate test. The Clippers' defensive-minded backcourt of Patrick Beverley and Avery Bradley (questionable for Monday/knee) was put together, in part, to contend with high-powered backcourts like the one from the Bay Area.
How much of that Warriors backcourt will take the floor remains to be seen. Stephen Curry left Thursday's defeat to the Bucks with a left groin strain and has been listed as day-to-day. Curry did not play Saturday in the Warriors' victory over the Brooklyn Nets.
"At this point, I have no idea," Warriors head coach Steve Kerr said Saturday about Curry's timetable, according to the Bay Area News Group.
Kerr added of a Curry workout on Saturday: "He had better mobility and less pain. That's a good sign."
Draymond Green has also been out with a foot injury, not that his absence, combined with the injured Curry, stopped the Warriors as they defeated a much-improved Nets team 116-110 at Oakland.
The Warriors (11-2) still have a healthy Kevin Durant and Klay Thompson, of course, and guard Quinn Cook proved to once again be a capable stand-in when Curry is injured. In fact, as Quinn opened Saturday's game by making his first seven shots, Warriors players encouraged him to go into full Curry mode and take advantage of his hot hand.
"We're not expecting (Cook) to lead us in scoring, but the way he controlled the game, the way he made shots and the way he was aggressive, we need that every night," Durant told the Bay Area News Group. "There's no surprise to me he can do this. I want him to keep working and keep being a great teammate. Consistency is what you want in this league as a player."
The Clippers work on their consistency by utilizing nearly all of their roster.
Head coach Doc Rivers essentially uses two full rotations of players, not only keeping most everybody game-ready, it prevents overuse. Freshness could come in handy against a Warriors team not only without Green and possibly Curry, but backup guard Shaun Livingston as well.
"On any given night, it's gonna be somebody else's night," Clippers starting forward Tobias Harris said, according to the Los Angeles Times. "I think that's the beauty of our team."
Add confidence to that sense of unity after the Clippers handed the Bucks just their third defeat of the season on Saturday.
"We dropped one in Portland [on Thursday] that we had a chance, an opportunity to win and came back home and took care of business like we're supposed to do on our home floor," reserve forward/center Montrezl Harrell told the Los Angeles Times. "It just goes to show you we don't let the game bother us, or become a problem. We move on and keep fighting."
---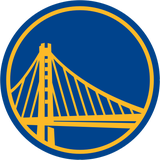 Get more from Golden State Warriors
Follow your favorites to get information about games, news and more
---