National Basketball Association
National Basketball Association
Clippers' Griffin: Knee is good to go
Published
Aug. 28, 2012 1:00 a.m. ET

All-Star Blake Griffin said Tuesday his left knee is healed after last month's surgery that forced him to miss the London Olympics, when he worked on his shot and free throws while his U.S. teammates were winning a gold medal.
Griffin is doing drills and running this week as he continues rehabbing from the July 16 surgery to repair a medial meniscus tear of his knee that he suffered during practice with the U.S. national team in Las Vegas.
''I'm doing all my normal movements,'' he said. ''I feel like I'm at 100 percent.''
The latest knee injury had nothing to do with the stress fracture of his left patella and surgery that forced him to miss the 2009-10 season.
It's been a busy summer for Griffin. In addition to being with the national team until his injury and then his surgery, he signed a five-year contract extension in July that could be worth up to $95 million.
After he got hurt, Griffin didn't watch any of the team's exhibition games, calling it ''a little too fresh and a little too painful.''
But once the Olympics began, he watched his former U.S. teammates during their run to the gold medal.
''It was just good to see those guys get what they deserved and see how hard everybody worked from the time we got together to the end,'' he said.
Griffin used his downtime ''trying to become a more complete player, working on my shot and working on free throws,'' he said. ''Those are two things that I was able to work on a lot even if it was stationary.''
The Clippers kept busy this summer, re-signing Chauncey Billups and bringing Lamar Odom back to the franchise in a deal with Dallas. They also landed free agents Jamal Crawford, Grant Hill, Willie Green, Ronny Turiaf and Ryan Hollins.
''This is a great place to play and guys want to come here,'' Griffin said. ''The fact that we've had guys toward the end of their careers, guys like Grant Hill, that chose to play here, I think that says a lot about our team and the direction we're heading in. It's great to be a part of something that has kind of turned the corner.''
Last season the Clippers got swept by San Antonio in four games in the second round of the playoffs after having the best regular-season winning percentage in franchise history.
''We laid the foundation,'' Griffin said. ''This year we want to take a step forward and I think the pieces that we've added, the guys we have returning and the work guys have put in this offseason has been tremendous. We look to take that next step as a franchise.''
The Clippers' co-tenant at Staples Center pulled off its own big deals, adding Steve Nash from Phoenix and Dwight Howard from Orlando.
''It's great for LA, it's great for basketball,'' Griffin said. ''It's going to bring a lot of excitement, but they still have to play just like everybody else.''
Griffin said he spoke on Monday to gold medal-winning teammate Chris Paul, who plans to return to Los Angeles next week to recuperate from the surgery he had last week to repair a torn ligament in his right thumb.
Griffin endorsed Gary Sacks, the Clippers' director of player personnel, to replace Neil Olshey as the team's general manager. Olshey left to take on the same role in Portland.
''If he doesn't get the GM job I'll be shocked and definitely a little disappointed because he deserves it and I think everybody else thinks he deserves it,'' Griffin said. ''I hope that it's going to be him.''
Griffin interacted with fans during an appearance at a West Los Angeles Subway restaurant, where he assembled a turkey sandwich and helped give away prizes to mark the chain's 47th anniversary.
---
---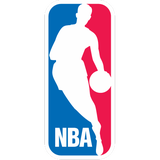 Get more from National Basketball Association
Follow your favorites to get information about games, news and more
---