National Basketball Association
National Basketball Association
Clippers close out their road swing at Pelicans
Updated
Mar. 4, 2020 7:07 p.m. ET

NEW ORLEANS -- The 15-5 Los Angeles Clippers have one piece of unfinished business before closing out their taxing, six-game road trip Friday night against the resurgent New Orleans Pelicans at the Smoothie King Center.
The good news is the Clippers played one of their most complete games of the season on Thursday night in routing the reigning NBA champion Cleveland Cavaliers, 113-94, to snap a season-high, three-game road losing streak.
With a victory over New Orleans (7-12) on Friday night, the Clippers would finish their six games on the road at 3-3, quite a salvage job after coach Doc Rivers was tossed from a double-overtime loss, his team's third straight, against the Brooklyn Nets on Tuesday.
Rivers was fined $15,000 by the NBA on Thursday for his verbal abuse of referee Ken Mauer, and he accepted the consequences.
"Obviously, I should have gotten fined, just from the actions afterwards," Rivers said. "I had no problem with that at all. I'm good with it."
On Thursday night, the Clippers forced the Cavs to empty their bench midway through the fourth quarter by moving the ball with ease, recording a season-high 33 assists on 42 made field goals. Blake Griffin had a season-high 11 assists to go with 13 points, and J.J. Redick scored 23 points, including 4-of-6 from 3-point range.
The Pelicans have rallied from a horrendous 0-8 start to win seven of their last 11 games, largely based on the spectacular play of forward Anthony Davis, who leads the NBA in points (32.1) and blocked shots (2.8) and ranks seventh in rebounds (11.2).
But just as important in the Pelicans' recent success has been the return of guard Jrue Holiday, who missed the first month of the season while caring for his wife, Lauren, following her surgery to remove a benign brain tumor.
The Pelicans lost their first five home games and were outscored by an average margin of 9.0 points. With Holiday back on the court, the Pelicans have gone 5-0 at home and won by an average margin of 11.2 points.
During the five-game home winning streak, Davis is averaging 37.4 points, 13.4 points and 2.4 blocks. He has shot 57.1 percent in the last seven games. Before Holiday returned, Davis shot just 48.5 percent from the floor.
"When Jrue's on the floor, it changes the dynamics of our entire team," Davis said.
The Pelicans also are about to get healthier. Guard Tyreke Evans, a slasher who can penetrate and dish, has missed the entire season rehabbing from knee surgery. Evans has been practicing with few restrictions and likely will return for spot duty next week, but not against the Clippers on Friday night.
New Orleans coach Alvin Gentry said although Evans' knee is sound, he is still working through a calf injury.
"When he's healthy enough to get on the floor, we'll incorporate him into what we're doing," Gentry said. "The guy hasn't run up and down the basketball court for the last six to eight months. He's not going to step out and be who he is. What we've got to do is put him in a position where he's not playing long stretches of minutes."
The Clippers won three of four from New Orleans last season, but the Pelicans defeated them 109-105 at home on March 20 and took the Clippers to overtime at Los Angeles on Jan. 10.
---
---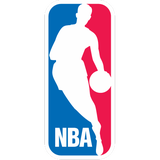 Get more from National Basketball Association
Follow your favorites to get information about games, news and more
---