National Basketball Association
National Basketball Association
Championship window might be closing for Thunder
Published
Oct. 23, 2014 2:29 p.m. ET

OKLAHOMA CITY (AP) The future looks bright for the Oklahoma City Thunder. It's unclear how long it will stay that way.
That may sound strange looking at the talented trio of Kevin Durant, Russell Westbrook and Serge Ibaka - all 26 or younger - and even younger talents Reggie Jackson and Steven Adams on the rise.
The franchise has its usual expectation of making a deep playoff run. No surprise there, not after trips to the Western Conference Finals three of the past four years and an NBA Finals appearance in 2012.
"We've got all the tools," said Durant, the reigning MVP. "We've got a great coach, we got a great core of guys, we've got a great bench."
But there's no guarantee the pieces will stay together - the most important one, Durant, is a free agent after next season.
Durant isn't worrying about that right now.
"First of all, we just need to get our minds right just knowing that today, the only thing you can control is what happens today," Durant said. "If we start thinking down the line too much about championships, then that's when we take our focus off today."
Durant also must focus on his health. He suffered a bone fracture in his right foot, had surgery on Oct. 16 and will be out for at least the first month of the season.
Durant's injury highlights how small the window can be for a team to win the title.
The Thunder are at risk of falling behind early in the competitive Western Conference without Durant, and if they do, they face the prospect of being the road team in the playoffs against teams such as the defending champion San Antonio Spurs.
For now, the Thunder group's resume looks similar to that of the '80s Milwaukee Bucks, the '90s Utah Jazz, New York Knicks and Indiana Pacers and the Phoenix Suns of the 2000s - talented teams that won a lot of games, but never could get over that final hurdle.
Durant, Westbrook and Ibaka - who have played together for the past five years - certainly have the talent to make a jump. Durant is a four-time scoring champion who led the league with 32 points per game last year. Westbrook, a point guard, is a three-time All-Star and one of the league's five best pure athletes. Ibaka, an athletic 6-foot-10 power forward, has been on the All-Defensive first team the past three years and averaged a career-high 15.1 points last season.
Thunder coach Scott Brooks believes the team has accomplished a lot already, given how young its stars are. And if Durant stays after he becomes a free agent and the core remains, Brooks believes the team will have a chance to do special things for years to come.
"They're not just becoming good basketball players, but they're learning how to play with one another," Brooks said. "They're making the game easier for one another, and I want to see another jump in that area, and our players do also."
Jackson, a lightning-quick backup point guard, stepped up last season while Westbrook was recovering from knee surgery and eventually moved into the starting lineup during the Western Conference Finals. He is a restricted free agent next year. The last time the Thunder had such a talented perimeter player along with Durant and Westbrook, they eventually traded James Harden to Houston. Thunder general manager Sam Presti said he wants Jackson to remain a piece of the puzzle.
"I think we've been really clear about his importance to the team, that we see him as a core member of the team, as a core member of the organization," Presti said. "We're going to put our best put forward, and I believe he will as well. We'll see if we can figure something out."
For now, the Thunder are not looking ahead. After all, they've got a broken bone to worry about.
"We are not focused on the postseason," Presti said. "We're focused on doing things on a day-to-day basis that help build our habits so that if we do get to the postseason, it transfers and we're playing our best basketball at that point in time. I think the way that happens is that you don't focus on the postseason. You focus on the things that are in front of you and making those decisions on a daily basis that help build your standard of play."
---
Follow Cliff Brunt on Twitter: www.twitter.com/CliffBruntAP
---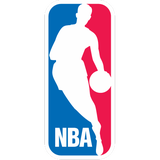 Get more from National Basketball Association
Follow your favorites to get information about games, news and more
---