National Basketball Association
National Basketball Association
Celtics lock up Rivers through 2016
Published
May. 14, 2011 12:02 a.m. ET

There's been a lot of talk these last few days, in the wake of the Celtics' second-round playoff exit, about the cornerstone pieces of the franchise going forward. Is Rajon Rondo a No. 1 guy you can build around? Will Paul Pierce, Kevin Garnett and Ray Allen stay alive and kicking? Will Glen Davis and Jeff Green be around?
But to focus solely on the key players in the Celtics' rotation is to ignore one very important piece of the puzzle.
With the news Friday that Doc Rivers, the team's coach since 2004, agreed to a five-year extension to remain in Boston, the Celtics' future just became a whole lot clearer. Their starting five may not be clear, and their bench is an even more muddled picture, but they now have a head honcho locked in through 2016. Doc's a Celtic, and that's a mighty good starting point.
Most coaches are replaceable. It's a players' league, as Doc himself always says. The guys making the jump shots, crashing the boards and getting the defensive stops are the ones getting the big bucks. Players define teams, not coaches. But Doc's an exception, and that's why he's getting the big bucks, too -- reportedly around $6 million per season.
Doc's the one responsible for the defensive revolution in Boston. He arrived in '04, coaching a ragtag group of kids and he turned a fledgling Celtics team into a juggernaut by stressing D above all else. He's had plenty of helpers along the way -- most notably two by the names of Garnett and Tom Thibodeau -- but it all begins with the head coach. Doc changed the culture in this town.
He also manages personalities. It's hard to find one guy who can juggle the egos and eccentricities of so many of the game's biggest stars. But in the Big Three era alone, Doc has handled KG, Pierce, Allen, Rondo, Davis, Green, Shaquille O'Neal, Jermaine O'Neal, Nate Robinson, Rasheed Wallace, Stephon Marbury and Sam Cassell. It's enough "character" -- and that's putting it lightly -- to drive some men insane, but Doc is no ordinary man. He's handled the emotional workload with poise and grace.
Doc's a part of the sports fiber of Boston. He's an institution in this town, just like Terry Francona and Bill Belichick. They've all won championships here, and they all belong here.
A decade ago, he was a rookie head coach just hoping to fit in. Now he's one of the most respected senior coaches in the NBA.
Some coaching greats these days, like Phil Jackson and Larry Brown, have drifted around from team to team. But Doc's not like that. He's a lifer. He's sticking in one town to coach one team. He's cut in the mold of Jerry Sloan and Gregg Popovich.
Is the building process over in Boston? No, of course not. Far from it. But in locking up Doc Rivers, the Celtics have taken a fantastic first step. Now the rest of the process is ready to begin.
---
---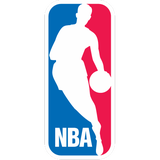 Get more from National Basketball Association
Follow your favorites to get information about games, news and more
---