National Basketball Association
National Basketball Association
Cavs' Varejao needs surgery on leg
Published
Jan. 9, 2013 12:00 a.m. ET

Anderson Varejao's big body has betrayed him again.
Cleveland's hustling center needs surgery to repair a muscle that split near his right knee, which could cause him to miss two more months - a major setback for a young Cavaliers team struggling through another miserable season.
The NBA's leading rebounder, Varejao was injured Dec. 18 against Toronto. The injury was initially diagnosed as only a bruised right knee, but as his symptoms persisted, more tests were performed and revealed a ''longitudinal split'' between Varejao's quadriceps and knee.
Varejao will have surgery on Thursday at The Cleveland Clinic, and the team said he will be sidelined a minimum of six to eight weeks. The team said Dr. Richard Steadman in Vail, Colo., provided a second opinion on the injury.
''We're losing one of our best guys on and off the floor. He's the heart and soul of our basketball team,'' Cavs coach Byron Scott said. ''This is a big-time blow. I'm just trying to keep him in the best of spirits because it's been three straight years of getting some type of injury that's just derailed him. This is the biggest because he has been playing so well.''
Varejao has missed over 100 games in the past three seasons with significant injuries. He sat out 51 games in 2011 with a torn ligament in his foot and was sidelined for 41 games last season after breaking his wrist.
''Three years ... it's unbelievable,'' a frustrated Varejao said before Wednesday night's game against Atlanta. ''It's like, `Why again? Why me?' It's something I don't have control of. All I can do is keep working. Right now focus on my rehab to get better as soon as possible.''
One of the NBA's scrappiest players, Varejao was playing at an All-Star level when he banged his knee last month and went down with what appeared to be a routine injury.
However, it's much worse and the Cavs are again without an important piece as they try to rebuild.
''I tried to come back,'' Varejao said. ''I was working every day. We did some more tests and they saw some other stuff that I don't think it's bad, but I need surgery just to fix it.''
Varejao, who is confident he will return this season, doesn't think the injury got worse during his attempted comeback.
''We don't know how long it's going to take to heal,'' he said. ''Rehab and still having pain that's not letting me play. It was getting better but I had a second opinion, talked to the doctors here.''
The Cavs have gone 3-7 this season without Varejao, who was to miss his 11th straight game Wednesday. Cleveland has had more than its share of injuries in the past few seasons. Point guard Kyrie Irving, the reigning rookie of the year, missed 11 games earlier this season with a broken finger and is one of three Cavs who have had to wear protective masks for broken facial bones.
Scott has only had his full complement of players for seven games this season. The Cavs are 8-28 heading into Wednesday night's game against Atlanta.
''It's real tough,'' Scott said. ''You're disappointed, frustrated and (ticked) off. You have so many different emotions going through your head, but what can you do? Everybody in this league has to deal with injuries and we've had to deal with them for three straight years. You just got to keep playing hard with the guys that you have and try to get them better.''
The Cavs were expected to explore trade possibilities for the 6-foot-11 Varejao to acquire more future draft picks. But now that he's hurt, the team is stuck and has to hope youngsters like Tristan Thompson and Tyler Zeller improve with more playing time.
''When you have a big blow like this, you're going to have guys get a golden opportunity,'' Scott said. ''When you have an injury like this, there is always a silver lining.''
Varejao was averaging 14.4 rebounds and was making a strong push to appear in his first All-Star Game. He is under contract with the Cavs for two more seasons, with the club holding an option for 2014-15.
Scott had not spoken to Varejao, who he knows is hurting.
''I don't even know if I'll talk to him,'' Scott said. ''I'll probably go up to him and give him a hug and tell him, ''It's going to be OK.''
---
---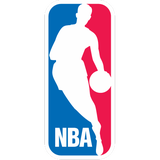 Get more from National Basketball Association
Follow your favorites to get information about games, news and more
---