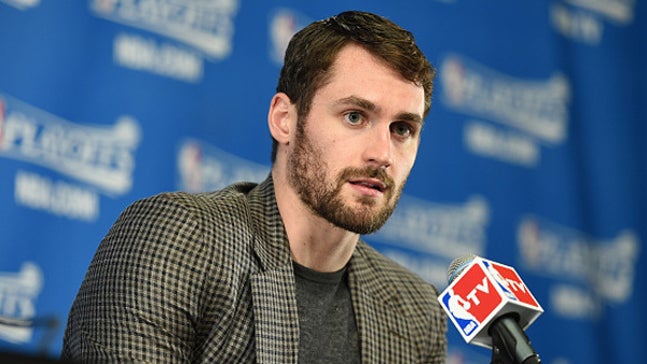 Cavs' Kevin Love cleared to travel with team
Published
May. 26, 2015 3:59 p.m. ET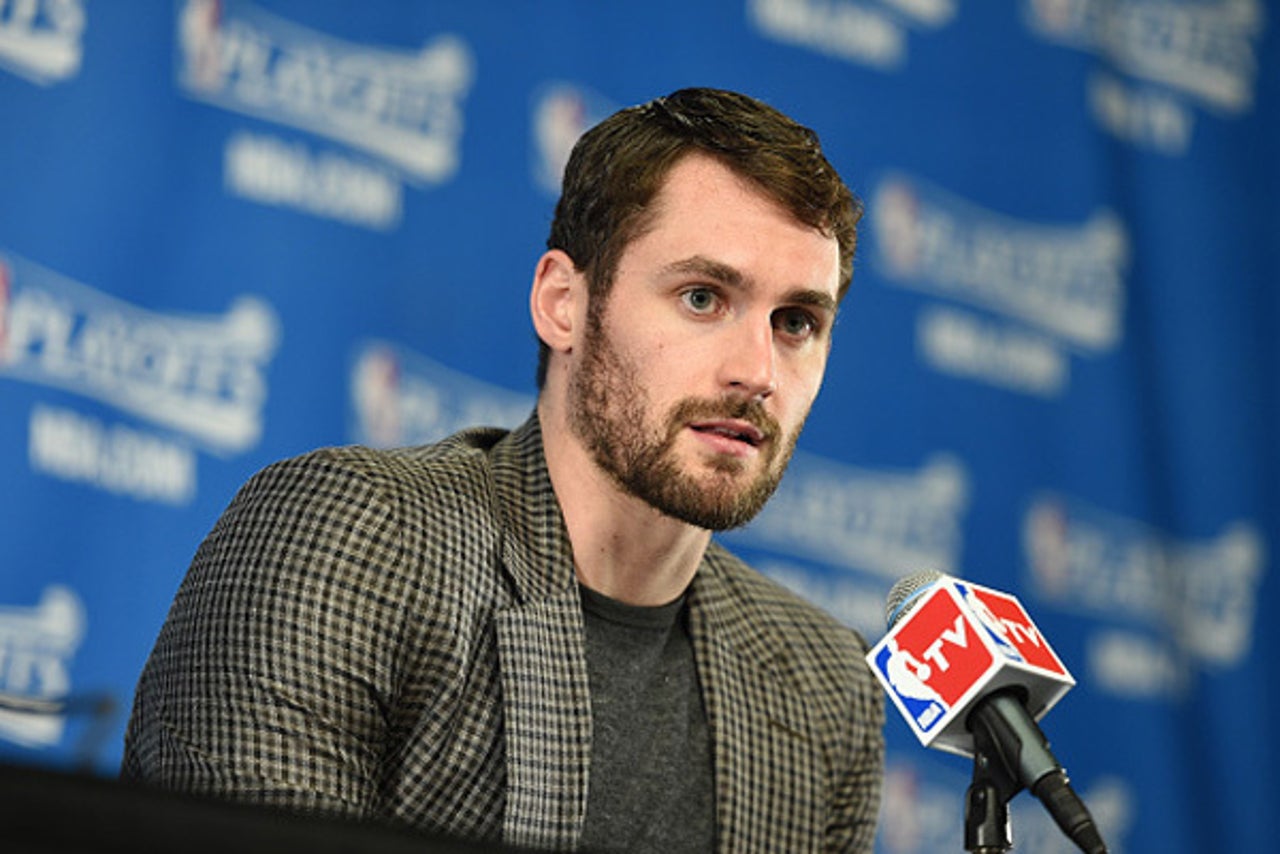 By Scott Sargent
Kevin Love has raised a few eyebrows over the last few weeks as the power forward has not been present for Cleveland Cavalier away games despite the presence of fellow injured teammates Kyrie Irving and Anderson Varejao. As it turns out, all of the consternation and rumor generating was (surprise!) all for naught as Love had not been cleared to travel — at least until today.
From ESPN.com's Dave McMenamin:
Cleveland Cavaliers forward Kevin Love can travel with the team for the remainder of the postseason after having his left shoulder re-evaluated, general manager David Griffin confirmed to ESPN.com.

Love traveled to New York to have the shoulder looked at by Dr. David Altchek last week while the Cavs were in Atlanta for Games 1 and 2 of the Eastern Conference finals against the Hawks, Griffin said.
Love, who averaged 18.3 points, 9.0 rebounds and 3.0 assists for the Cavaliers, fell victim to a dislocated shoulder in the first round of the NBA Playoffs. He had been mysteriously absent from road games despite the Cavaliers saying that Love would not only rehabilitate in Cleveland, but would be with the team as they attempt to obtain the first championship in the city of Cleveland since 1964. Cleveland has gone 8-2 since Love's injury, sweeping the Boston Celtics, beating the Chicago Bulls in six games and taking a 3-0 lead on the Atlanta Hawks heading into Tuesday night's Game 4.
Love can opt out of his current deal this summer, leading many to read into every move (except the quotes where he says he's staying—those can be ignored). His lack of traveling had, of course, led to many wondering if his absence was indicative of any unhappiness. And while Love may not be happy (what with his arm just being removed from a sling while his teammates are vying for an NBA title), he wasn't taking it out on his frequent flyer miles. If and when the Cavaliers make it to the NBA Finals, Love should be right alongside them.
More from Waiting For Next Year:
---
---