Cleveland Cavaliers
Cleveland Cavaliers
Cavs carry 2-game losing streak to Sacramento (Jan 13, 2017)
Published
Jan. 13, 2017 1:54 a.m. ET

SACRAMENTO, Calif. -- The Cleveland Cavaliers made it to Sacramento without a snow-dictated hiccup. In that respect, the latest stop on their Western tour already is better than their previous one.
Now, if they can get just their guards to starting raining again.
The weather-whipped defending champs will try to end a two-game losing streak Wednesday when they face the Sacramento Kings at the Golden 1 Center, and they would figure to be a bit refreshed.
Cleveland (28-10) lost 100-92 at Utah on Tuesday night, then arrived at Portland at 3:30 a.m. Wednesday and got to the hotel after 4 a.m. amid a blizzard.
On Wednesday night against the Trail Blazers, Kyrie Irving and Kyle Korver clanked 5 of 21 shots from the field, continuing a recent slump that has LeBron James' bunch trying to avoid its second three-game losing streak of the season as the Cavs continue a season-high, six-game road trip.
The two guards are generally are far more consistent, having combined to shoot 41.6 percent from 3-point range in their careers.
Irving, who went 4 of 16 from the floor against Portland, is shooting just 36.2 percent (29 of 80) from the field in four games since returning from a slightly pulled hamstring. He canned just 10 of 26 attempts (38.4 percent) from beyond the arc in that span.
"In Kyrie's case, he missed three games, almost a week ... and you can lose a lot of timing," Cavaliers coach Tyronn Lue told Cleveland.com. "Right now, he's just struggling to find his timing. A few times (against Portland), he had open shots he didn't take."
In Korver's case, the former Atlanta guard still appears to be finding his way. Korver, 36, was acquired from the Hawks for Mike Dunleavy, Mo Williams and a 2019 first-round pick on Saturday. He missed all five of his 3-point attempts in the two games he has played with Cavs, and he has scored only a combined four points on 2-of-10 shooting in 43 minutes.
The Kings (16-22) might not be a bad team for Irving and Korver to get well against. Sacramento allows opponents to shoot 38 percent from beyond the arc, the third-worst mark in the NBA. The Detroit Pistons bombed away for 12 against them Tuesday while falling 100-94 to the Kings.
Even so, Sacramento finds itself in a relatively sunny place despite the backdrop of torrential downpours over the past week that have been the state capital's worst in years. The win over the Pistons ended a four-game home losing streak and a three-game skid overall.
Sacramento's franchise player, center DeMarcus Cousins, also lent credence to reports that he will stick around long term by signing a five-year, $207 million contract this summer.
"Guess what people?" he said after the game. "I'm here!"
Cousins hit the biggest shots in the comeback against Detroit. However, he said that until the Kings become more consistent, they can't say they are making much progress.
"It's been well noticed that we're a team that can come back in the fourth quarter and all that, but it's starting to run its course," he said. "We can't keep putting ourselves in a situation where we have to have these dramatic finishes at the end, because it's not always going to turn out (with a win). We need to put a full four quarters together."
---
---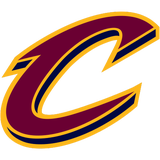 Get more from Cleveland Cavaliers
Follow your favorites to get information about games, news and more
---