Golden State Warriors
Golden State Warriors
Cavs' best effort not good enough to beat the Warriors
Published
Jun. 8, 2017 1:23 a.m. ET

CLEVELAND (AP) LeBron James and Kyrie Irving couldn't be stopped. J.R. Smith finally got started.
The Cleveland Cavaliers were so much better than in the previous two games.
They're just not good enough to beat what may be one of the NBA's best teams ever.
The Cavaliers fell into a 3-0 hole in the NBA Finals after the Golden State Warriors pulled out a 118-113 victory on Wednesday night.
Blown off the court in the second halves of the first two games, the Cavaliers surged ahead with a big third quarter and were still ahead by six with less than 3 minutes to play.
''I'm human, as well as my teammates, and to lay it all on the line like that, you want to come out on the winning side,'' Irving said. ''But we gave a great effort, and the result just didn't turn out the way we wanted to.''
But the heavy minutes Cleveland's superstars were forced to play may have taken their toll down the stretch. The Warriors finished with an 11-0 run to steal the victory and all but assure themselves of taking Cleveland's title. No team has blown a 3-0 lead in the NBA.
''I thought our team scrapped and competed,'' Cavaliers coach Tyronn Lue said. ''I can't be disappointed with the effort and how we played, but they made the plays down the stretch that we didn't execute defensively or offensively, and they took advantage of it.''
James had 39 points, 11 rebounds and nine assists, but his attempt at a tying 3-pointer was blocked by Andre Iguodala and James stepped out of bounds after recovering it, slamming the ball to the court in frustration.
Irving bounced back from a rough Game 2 with 38 points, including a couple of dazzling layups where he juked around multiple Warriors.
Smith made five 3-pointers and scored 16 points, and Kevin Love gutted his way to nine points and 13 rebounds on a night he shot just 1 for 9.
Things looked good for the Cavs when they put up a 33-point third quarter and carried their momentum into the fourth. But protecting the lead meant leaving Irving on the floor for the entire second half and James for all but a few seconds of it, and on the other bench Steve Kerr kept reminding his deeper Warriors that the Cavaliers were going to get tired.
And maybe fatigue played a part in the Warriors' rally, though James didn't think so even after playing 46 minutes.
''No, only missed shots. We missed shots,'' he said. ''I gave everything that I had, so at times throughout the game I was tired, but that's just because I was just playing as hard as I could. But I was able to get second and third and fourth winds. I don't contribute as losing this game because we got tired. We missed some shots, and they made some.''
The Cavaliers might have beaten anybody else the way they played, just as they did in Game 3 of last year's Finals and as they did while rolling into the Finals with a 12-1 record.
But Golden State with Durant is on another level than the teams Cleveland roughed up in the Eastern Conference, and the Cavs just couldn't hold them down long enough.
There was still time left on the clock when James walked off the court in frustration. He delivered another performance that reminded everyone he remains the NBA's best player.
He's just going up against a better team.
---
More AP NBA: apnews.com/tag/NBAbasketball
---
---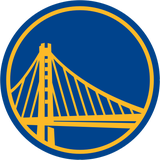 Get more from Golden State Warriors
Follow your favorites to get information about games, news and more
---