National Basketball Association
National Basketball Association
Cavaliers finally get some luck
Published
May. 18, 2011 11:06 p.m. ET

For nearly a year, Cavaliers owner Dan Gilbert has tried in vain to move on from LeBron James and his infamous departure.
At last, Gilbert believes he can.
''Last night sort of put an end to any last lingering thoughts,'' Gilbert said Wednesday.
Winning the NBA's draft lottery was all it took. Now, Gilbert, his franchise and heartbroken Cleveland fans, can finally focus forward. Yesterday has given way to tomorrow.
LeBron doesn't matter quite as much anymore.
On Tuesday night, the Cavs won the No. 1 overall pick in next month's draft, when they'll almost certainly use the pick on Duke star point guard Kyrie Irving, a well-rounded player who can accelerate Cleveland's post-LeBron reconstruction.
With a little extra luck, the Cavs, coming off a disastrous 63-loss season, also landed the No. 4 pick - a lucky daily double that had Gilbert still feeling overwhelmed.
''Last night was a very special night for everybody,'' Gilbert said. ''It's been a rough year. It's been grueling and tiresome and painful. But having this lottery come out the way it did. With two big blocks to rebuild, when you combine that with players coming back and our coaching staff being around another year, the trade exception and whatever other tricks (general manager) Chris Grant may have up his sleeve.
''It should be good times ahead for the Cavaliers.''
The lottery could not have gone better for the Cavs or Gilbert. He was not nearly as visible this season in the aftermath of James' ballyhooed departure. Gilbert drew criticism outside Cleveland for harsh comments he made about James, who led the Cavaliers to some of their greatest successes but didn't deliver on a promise to end Cleveland's title drought.
After the two-time MVP announced he was joining the Miami Heat, Gilbert unloaded on the superstar in a scathing letter to Cavs fans in which he said ''karma'' would catch James. He also guaranteed the Cavs would win a championship before James, who is now in the Eastern Conference finals.
Does he still believe?
''Yes,'' Gilbert said before a long pause. ''Until it doesn't happen, I'll believe it. Who knows what happens, right? But I still believe it.''
Gilbert laughed when he was asked if karma came to mind when the Cavs won the lottery.
''To mind, but not to my mouth yet nor to my Twitter account,'' he said.
Then, Gilbert, who was joined on stage at the lottery drawing in New Jersey by his 14-year-old son, Nick, who has battled a rare disease his entire life, made a veiled reference to James' panned national hour-long TV special, ''The Decision,'' the July 9 event that changed the so much for two franchises.
''There are a couple articles I saw,'' Gilbert said, ''and somebody pointed out it that it was this spectacle on television and it was a very positive one and one that was positive all around for everybody and that's a great thing that happened.''
For his part, James whose relationship with Gilbert - and Cavaliers fans - has soured since he left, said he was happy for the Cavs.
''I think it's great for their team, great for the franchise, and great for the fans,'' he said following the Game 2 morning shootaround in Chicago. ''That's all I can really say about them. I got more to worry about right now than the lottery.
''But you know, I think it's a good step for them.''
It's a huge one.
With Irving and perhaps a frontline player, the Cavs should be able to cut significant time off their plan to return to the postseason. Cleveland also has two second-round selections and a $14.5 million trade exception to aid the turnaround.
Gilbert met Irving and his father at the lottery and came away impressed.
''They're great people,'' he said. ''Both him and his father, they're one of these guys that you immediately know is a character guy and a great guy.''
If nothing else, the events of last summer taught Gilbert he has to build a team and not put everything on one star player.
''It's not going to be a panacea,'' he said. ''I don't think one player ever is a panacea - as we all found out. It takes a team to make it happen and we are going to sustain this for the long term, a great solid franchise that competes every year.''
And then there's Nick.
Gilbert said offers have been pouring in for his son, whose bowtie-topped outfit and quick wit charmed a national TV audience.
On camera for the first time, Nick, who was born with Neurofibromatosis, a nerve disorder that causes tumors to grow anywhere in the body, was asked how he was enjoying his first lottery.
''What's not to like?'' he replied, a line taking on a life of its own in Cleveland.
Dan Gilbert was initially nervous about his son's appearance.
''I was a little worried about what was going to come out of his mouth,'' he said. ''We prepped him the whole plane ride - 'Don't say this.' Me and my other son looked at each other and said, 'Did he really just say what I thought he said?' But that's him.''
Gilbert's voice got slightly choked as he recalled the proud moment.
''He's been fighting against the odds all his life and he continues to do so,'' Gilbert said. ''Beating the odds last night was great, and if anyone would pull if off, it was him.''
---
---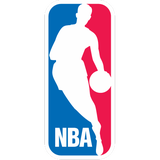 Get more from National Basketball Association
Follow your favorites to get information about games, news and more
---