National Basketball Association
National Basketball Association
Bulls 92, Pistons 68
Published
Jan. 10, 2012 4:56 a.m. ET

Derrick Rose was pulled with 4 minutes left, and Carlos Boozer quickly joined him on the sideline. Luol Deng was a cheerleader for most of the fourth quarter.
The Chicago Bulls' latest victory over the Detroit Pistons featured plenty of valuable rest for the team's biggest stars.
Boozer scored 23 points and Chicago beat Detroit 92-68 on Monday night for its 13th consecutive win against the Pistons.
Derrick Rose added 22 points and eight assists for Chicago, which bounced back from Saturday night's lackluster 109-94 loss at Atlanta. Ronnie Brewer finished with 12 points, and Boozer also had eight rebounds.
''It's just defense,'' Rose said. ''If every night can be like this where we played defense and get out and run, it would be easy. But it's been hard. We tried to come back from the last game, where it was embarrassing to play in a game like that, and just try to keep playing. That's what we did tonight.''
The Bulls improved to 4-1 during their first stretch of nine games in 12 days in 30 years. They play again each of the next two nights, hitting the road to face Minnesota on Tuesday before returning home to face Washington on Wednesday.
''It's more like AAU except it's in the NBA,'' said Boozer, recalling his travels with his club team in high school. ''So give you a chance to flash back then get back to work. Honestly, we would rather play the games than the alternative.''
Greg Monroe had 14 points, 10 rebounds and six assists for Detroit, which has lost four straight games. Rookie Brandon Knight scored 13 points, and Tayshaun Prince and Ben Gordon had 11 apiece.
The Pistons have yet to crack 100 points in a game this season and their average of 82.4 points is the lowest in the NBA. This was their lowest scoring game of the season.
''I definitely saw improved defense,'' coach Lawrence Frank said. ''We got back in transition much better. On offense we were making the right plays. But when you're playing a high-end team like this, you have to play four quarters.''
Chicago led 68-59 after three and put the game away with an 18-3 run to begin the fourth quarter. Rose had a jumper and an emphatic dunk during the surge.
The big fourth-quarter run led to chants for seldom-used reserve Brian Scalabrine, and he entered with 2:43 left. His fadeaway jumper with 14.6 seconds remaining led to a wild ovation from the United Center crowd and delighted the Bulls' bench.
''I liked the way we started the game on both ends,'' Chicago coach Tom Thibodeau said. ''Our ball movement was good. It got us into a rhythm. Carlos played a terrific game and our bench came in and gave us a lift.''
Detroit closed the first quarter with a 9-0 run to tie it at 21, but the Bulls responded with a 9-0 run of their own. Kyle Korver capped the surge with a 3-pointer after Pistons forward Jonas Jerebko left him open on the wing.
Chicago, which was upset with its defense during the loss at Atlanta, held Detroit scoreless for the first 5:52 of the second. The Pistons missed their first eight shots of the quarter.
The Bulls led by as many as 11 in the first half and it could have been more. Brewer missed an easy putback with 26.9 seconds left and Prince scored on a running layup to trim Chicago's lead to 43-34 at the break.
The Pistons were without guard Rodney Stuckey (sore groin) and forward Charlie Villanueva (sore right ankle). Stuckey and Villanueva have missed three consecutive games and are day to day.
''Every team has a lot of games and that's just the reality,'' Frank said, referring to the truncated schedule stemming from the long NBA lockout. ''That's the reason why guys are getting hurt. There's a lot of games in a short of time, without the same previous training practices. It happened in the NFL and it happened here. It is what it is.''
Chicago played without C.J. Watson, who is out with a strained left elbow, and former Pistons star Richard Hamilton, who was sidelined again with a sore left groin. The 6-foot-7 Hamilton, the Bulls' biggest offseason acquisition, has played in just one of Chicago's last six games - a 99-83 road win against the Pistons on Wednesday.
NOTES: F Austin Daye returned to the court after missing Detroit's previous game with a right ankle injury. ... Chicago is 5-0 this season in the opener of back-to-back contests. ... The last time the Bulls played nine games in 12 days was Jan. 26-Feb. 6, 1972. They went 6-3 in that stretch. ... The Pistons' last victory over Chicago was a 95-87 decision at the Palace on Dec. 23, 2008. Detroit also is winless in its last 11 games at the United Center.
---
Jay Cohen can be reached at http://www.twitter.com/jcohenap
---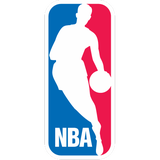 Get more from National Basketball Association
Follow your favorites to get information about games, news and more
---